This video has been hidden because of an external service (YouTube) that could potentially collect personal data.Allow video services for the duration of the visitAllow video servicesStop allowing video services
In Europe more than in the United States, the role and involvement of women in shooting sports − and in anything firearm-related at large, including hunting, personal defense and even plain and simple gun ownership − is, sometimes, still matter for controversy; we at all4shooters.com experienced it first-hand just a couple of weeks ago, when the publication of a women-oriented firearms training course caused a brief but unpleasant flame on our Italian Facebook page.
Sounds like the perfect time to hear Tori Nonaka have her say about the matter.
Born in Woodbridge (Virginia, U.S.A.), Tori Nonaka has been into shooting ever since the age of 3, and joined competitive shooting as a Team Glock member in 2011, at age 15. Today, merely at age 18, she is one of the "Glock Girls", alongside Michelle Viscusi, and she is a true world-class shooting champion: even before joining Team Glock, she was IDPA National Junior Champion for the United States and USPSA National Juniors Champion in Limited 10 competition, and had already won the US Steel National Super Junior title; after joining Team Glock, she won the USPSA Area 6 Top Production Lady and High Junior, Pro AM High Junior and High A Class titles; the ladies Standard division titles at both the IPSC Australasian championship and the IPSC European Championship in 2013; and in the same year, she became the USPSA Limited 10 Ladies champion. Tori Nonaka was also a member of the gold medal winning USA Ladies Standard Team at the IPSC World Shoot XVI, and a silver medalist in the ladies individual competition at the same World Shoot and at the IPSC World Shoot XVII. And, as you can clearly see from our pictures, she is stunningly beautiful.
Listen to her, and let us know what do you think about. Above all, tell us: if she did it, why shouldn't just any other girl out there have the right to give it a try at least? Ladies and girls, get involved in shooting!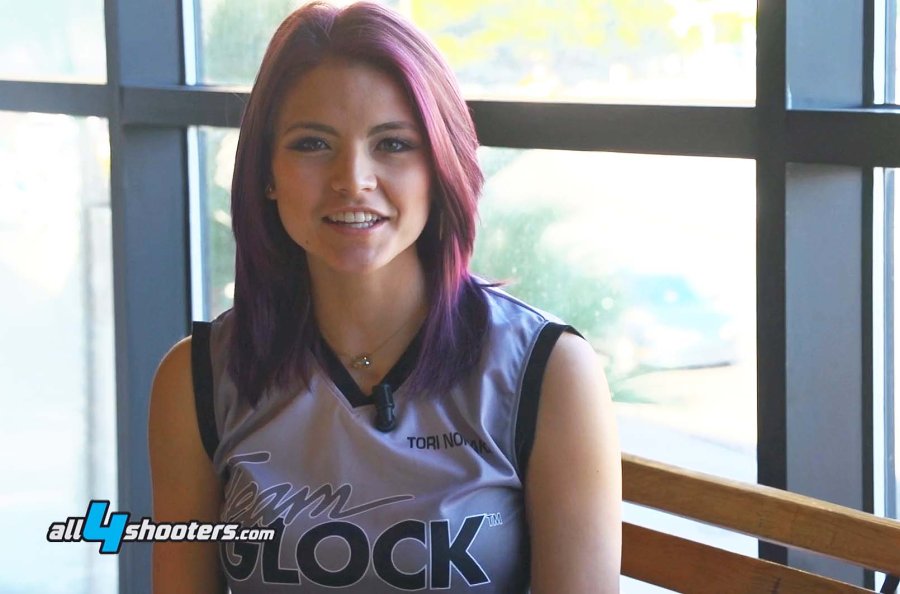 ---