IWA Studio Edition 2021: highlights and registration

In mid-February, we already reported on all4shooters.com about the IWA Studio Edition. Now the team of IWA OutdoorClassics informed us about further details of the online event and the registration.

Equipped with a PC or laptop, you can attend to the IWA Studio Edition for free on March 12, 2021. The three-hour event starts at 3 p.m. (CET). You will not only be a passive spectator, but the online program in the innovative virtual "Studio Dome" will also include some interactive elements.

A good 40 companies and partners have already confirmed their participation in the IWA Studio Edition. Some of them will be presenting new products from established optics, firearms and accessories manufacturers, but special attention will also be paid to new exhibitors and young companies. Two discussion rounds on sustainability in hunting and the challenges facing the specialized trade will round off the program. In between, moderator Matt L. Beadle and a DJ will provide entertainment and a good atmosphere.

Participation is open to specialist, wholesale and retail dealers, as well as exhibitors, suppliers and media representatives from the industry. Interested participants can register free of charge at www.iwa.info/show-time and will receive their exclusive access data in good time before the start of the event.

Also we of all4shooters.com work as media partners of the IWA OutdoorClassics on a common on-line live format that includes prize competitions and some surprises. For this we already have commitments from Browning, Winchester, Hera Arms, GLOCK, CZ, RUAG Ammotec, Hausken, Waimex, Unique Alpine, Kahles, Nachtsichttechnik Jahnke and Tatonka. A few more may be added – more info for you soon.

However, the "Road to IWA 2022" will not only consist of online events, but also of physical events and that's what it's all about here:

Discussing the "Road to IWA 2022" and the situation of the industry between VDB and the IWA team

Ingo Meinhard, Managing Director of the Association of German Gunsmiths and Gun Traders (VDB), talked with IWA Exhibition Director Rebecca Schönfelder and her colleagues Katharina Paul, Pia Freitag and Anna-Catharina Heller about the current situation of gun shows and events. Read the conversation here:

Ingo Meinhard: Dear IWA team, the IWA should have taken place in March – already last year the decision was made to cancel the trade show. How do you feel about this decision today?

Rebecca Schönfelder: If we look at the situation objectively, we can only say in retrospect that it was the right decision. The still persisting pandemic situation would not have made an IWA possible in March – on the contrary, we would have damaged the IWA. But purely emotionally, this renewed cancellation of the IWA still hurts. But we are getting so much support and words of encouragement from the industry, which is good for us and for which we would like to thank everyone once again today.


Ingo Meinhard: We can understand that very well. But that means we won't see each other again until 2022 in Nuremberg?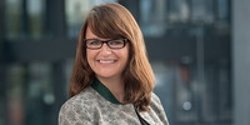 Katharina Paul: No, even if IWA is physically cancelled, it is important for us to be there for the industry and to give it the opportunity to network and offer an information and exchange platform in the period up to the next IWA in 2022. What exactly is planned?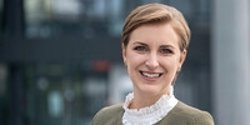 Pia Freitag: We are going on a "Road to IWA 2022" with our customers, i.e., we will accompany the customers through the year and make stops at various stations, such as digital meeting points, the IWA Talks, where experts exchange views on topics, or a physical community meeting of the industry in the summer, when the pandemic has hopefully calmed down again.

Katharina Paul: And kicking off our "Road to IWA" is a three-hour infotainment show – the IWA Studio Edition, which will air on the actual first day of IWA, Friday, March 12, 2021, from 3-6 p.m. The industry can expect a sophisticated mix of product news, talks with interesting guests as well as entertainment. Numerous well-known companies have confirmed their participation and are now working with us to put together a great program. It's no substitute for the IWA, we know that, but we think it's a good informative and entertaining start for our Road to IWA 2022.

Ingo Meinhard: That sounds really exciting. We will definitely be there as VDB and are already looking forward to the IWA Studio Edition and all the other stops on the Road to IWA 2022 – one of the stops will also offer something for the industry's end consumers for the first time?
Anna-Katharina Heller: That's right, our Hubana, the Hunting Experience Days from September 10 to 12, 2021, at Wasserschloss Lembeck in North Rhine-Westphalia. As an open-air hunting trade show, Hubana is the industry meeting place for all hunters in the trade show summer of 2021. It offers both exhibitors and visitors everything they need for an unforgettable trade show experience: an impressive outdoor area, a relaxed atmosphere and a diverse range of products and services. This combination makes Hubana an absolute must-attend event for the entire industry. Here, too, we are pleased with the commitment of the industry; many companies welcome the new concept and have already told us that they will be there.

Rebecca Schönfelder:  As you can see, in the future we would like to get in touch with the industry not only once a year and offer them an opportunity to network. Nevertheless, the industry highlight remains our IWA as the world's leading trade show. And we are already looking forward to March 2022!

Ingo Meinhard: As an ideal sponsor and long-standing partner, we fully support your activities and are especially looking forward to meeting in person again soon - I think that's what everyone wants.
Many thanks to the IWA team for the interview!