Let's begin with the end: how is your Joint Venture with FAS going?
It's going well! Raffaele Mencarelli is providing the specific technical support that we need in this unfamiliar sector. Chiappa boasts technical expertise in historic replica firearms but we are real novices when it comes to target shooting. In October we exhibited for the first time at the target shooting world championships in Bologna. This was extremely useful as we got the chance to speak directly with shooters, which always helps from a technical standpoint. What Raffaele brings to this partnership is first and foremost his wealth of experience in this sector.

Modern firearms, western replicas, hunting firearms, signal weapons... How is your product range divided?
The core of our business has always been the manufacture of replicas. My grandfather started producing replicas and we intend to continue down this path, even though it represents just a small portion of our turnover today. Blank guns were introduced later by my father in 1994, which allowed us to penetrate markets that would otherwise be inaccessible to us, especially in Europe where there is a strong market for blank guns in those countries with strict firearm laws. This is also true of some South American countries.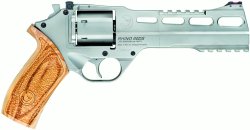 But we would also consider .22 caliber rimfire firearms to be replicas. We were the first to offer the .22 Long Rifle with the Colt 1911, before GSG and all the others caught up. This market has shrunk a little in recent years in the wake of the ammunition crisis. 
We enjoy seeking out particular market segments and products, like the revolver Rhino, which is our flagship firearm and was the first true innovation to hit the revolver market since 1873, or our three-barrelled shotgun known as the "tripletta". They are all slightly unusual products, and our lever-action rifles are no exception, produced just as they would have been in the 19th century, characterised by fully interchangeable parts. In short, "we like the unusual"...
Which of your competitor's products do you most envy?
Demand for hunting firearms from our customers is always high as the rest of our range is fairly complete, but we are still missing a semi-automatic smooth-bore gun. To rectify this we have joined forces with Charles Daly firearms in the USA to offer this range, but in Europe we have decided to wait.  It is an extremely competitive market given that hunting firearms are the mainstay of many Brescia-based companies. That is why as a family we decided not to compete in this market with our own firearms. I'm not actually envious of any product, but for personal pride there are weapons that I would like to turn my hand to, like a rifled-barrel Express firearm. But for now we have decided to sideline the project.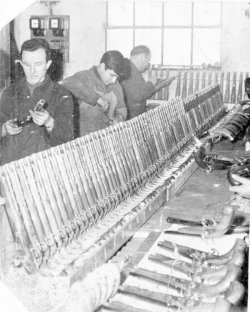 Chiappa was founded as a small artisan company but has since grown to become a company with an American branch. Such progress must have been fraught with challenges. What was the most difficult obstacle to overcome?
There were countless obstacles but two especially spring to mind. The first I only experienced from the sidelines as I was a child at the time, while the second I experienced as an employee of the group. The company began life in my grandfather's basement in the 1960s, which accommodated both the machinery as well as the assembly line. The first challenge arose when my father Rino took over the company and implemented his ideas that were diametrically opposed to my grandfather's, leading to the first clash. My grandfather wanted to continue to be a subcontractor, while my father wanted to expand the business and target America.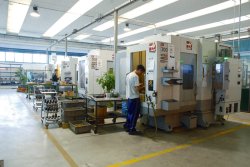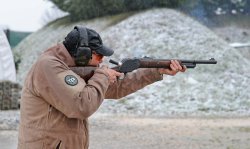 It was then that we embarked on our first major step - moving the company from my grandfather's basement to Capriano del Colle, just a few kilometres from our current facility. Just like that, we went from working from home to having our own plant. The second obstacle coincided with the opening of our current facility at Azzano Mella as it represented a major investment for the family. Because we all work for the company, the stress of the situation also had an impact at home. No sooner had we settled the question of our new offices than our double American adventure began. We teamed up with a business partner who turned out not to be the right match for us, which resulted in a legal battle that really took its toll, especially on me and my father. There were times when I had to spend longer abroad than in Italy to sort out these problems, but fortunately the situation resolved itself in the end and we were once again able to think about growing the business and making new investments.
Finally, please could you briefly elaborate about Ares distribution?
Ares distribution is one of the more recent adventures that we have embarked upon. Given that we already manufacture in house, why not turn our hand to distribution as well? We have found the ideal partners in whom we have complete confidence. The Italian market has always been like a "spare tyre" for us: it was always there but was never very important and had never yielded significant results. We told ourselves: "We're Italians, we're a patriotic family and we never want to relocate our production facility abroad".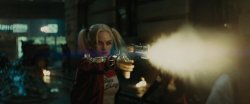 It was then that we decided to invest in the Italian market, which from this year will be characterised by greater investment in trade shows and our enhanced presence at shooting ranges, bringing us towards ever-closer collaboration with Ares. It's a new adventure that has opened the doors to a whole new world. We of course know our own firearms inside out, but researching all the weapons, accessories and products sold in gun shops has been really interesting. As the company's graphic designer, I was charged with producing our catalogue, which is more than 200 pages long. This involved spending months reading up on products and doing research, which proved to be a very rewarding and worthwhile experience.