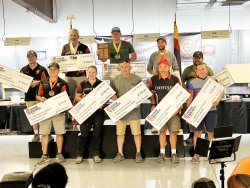 High-power airguns are reaching levels of performance that were never thought possible, equal to, or exceeding, those of rimfire firearms. These highly refined guns are now used throughout the world for hunting and sport shooting. With the explosion of innovation and development and the need to put these fine products to the test, an idea was born. High-end airgun manufacturers expressed a desire for their products to be showcased and tested competitively, shooters wanted an outlet to showcase their skills with these new super guns, and that is why the Extreme Benchrest match was born. 
Extreme Benchrest involves outdoor shooting at targets placed 75 to 100 yards away. With very few limitations on equipment, this all-inclusive competition is exciting and is a true air version of long range shooting.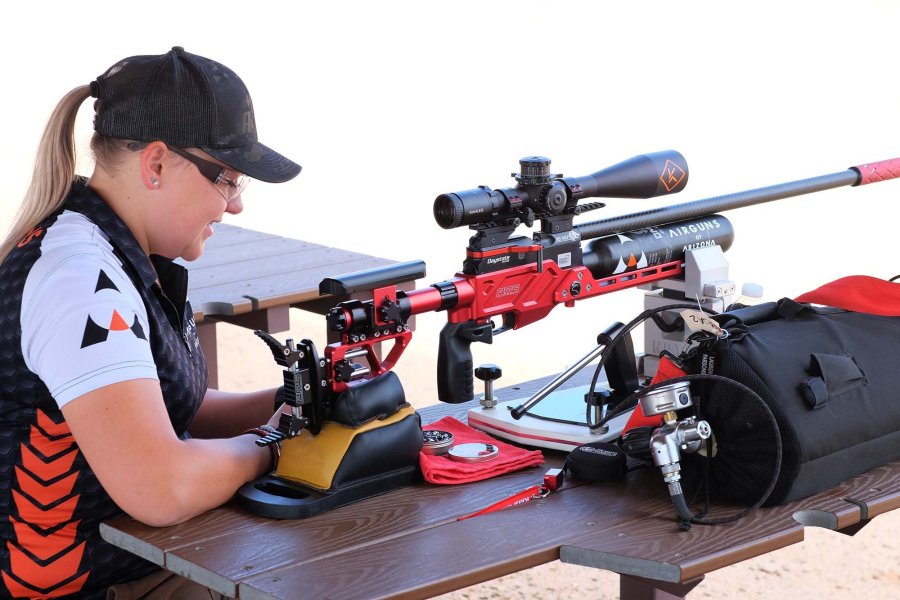 This year's Extreme Benchrest championship was held at the Rio Salado shooting range near Phoenix, Arizona. Competitors from all corners of the world competed peacefully in seven different shooting classes ranging from Extreme Benchrest, where the shooter must hit targets at  75 and 100 yards in a 25-minute time limit, to the fast-paced Action Armour Steel Scramble where squads of four to six shooters must hit metal targets in a 90-second time limit.
The competition was an opportunity to see again at work some shooters whose acquaintance we had already made, such as Fady Kiwan, winner of the World Benchrest Championship 2023 in Plzen, Czech Republic, with the BRK Ghost rifle, triumphed on this occasion as well. This time he won first place in the 75-yd class, second place in the 100-yd and first place in the One Gun challenge. All with his Daystate Alpha Wolf PCP air rifle in ,22 caliber.
Also noteworthy was the excellent performance of American shooter Lauren Parsons who finished seventh overall in the Extreme Benchrest class, and of course first among the Ladies, with her .22 Daystate Red Wolf rifle. Lauren had recently graduated as the World Field target shooting champion in South Africa.
Click here to see all the results of the Extreme Benchrest competition in the various classes.
If you would like to learn more about the technical features of this highly sophisticated PCP rifle, we refer you to reading this presentation here on all4shooters.