South Africa is a country that loves sports very much and already successfully hosted the 1995 Rugby World Cup, the 2010 FIFA World Cup, and world championships in several other sports and disciplines.
This year it was the turn of the 2023 World Field Target Federation Championship, which ended in the spectacular setting of the Kommandonek Resort. Located in a peaceful game reserve with free-roaming wildlife, the resort sits on the banks of the Hartbeespoort Dam, in the heart of a tourist area that offers a range of activities, from thrilling adventures to quieter ones, such as fishing in the lake waters.
The beauty of the area offered the shooters who arrived from all corners of the world all the excitement and challenges typical of the Dark Continent, with a rather harsh climate, very strong wind at times and boundless spaces where you can compete shoulder to shoulder. All this with a well-oiled organization, typical of a well-organized resort from the receptive point of view.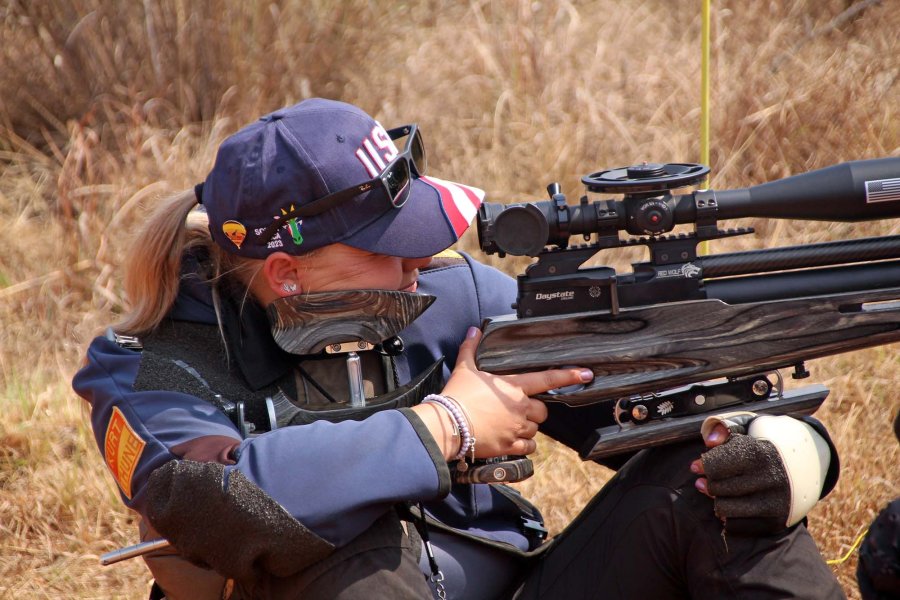 Jesse van der Merwe, © (c)JessevdMerwe
Lauren Parsons: a champion shooter's round trip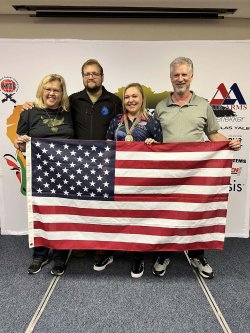 Shooter Lauren Parsons won the world champion title in the Ladies Field Target category using a Daystare Red Wolf PCP air rifle with an LPR version in .177 caliber equipped with Kahles optics. For the South African context and during the competition, she used the maximum power available to the rifle, even achieving a bullet exit velocity of 710 fps (about 216 m/s).
Lauren is originally from South Africa and already has a long experience in air rifle shooting behind her, because long before she moved to the U.S. in 2018 she competed for several years on the South African team. For her to participate in a world championship in her own homeland was therefore a special experience, although she was competing for the U.S. team. She is very pleased with the result and also with the overall organization of the championship: despite the very strong wind and considering that it is now the middle of winter in South Africa, she still held her own with her Daystate and did not miss a single shot!
Lauren is on her third win in the Ladies World Field Target and is very close-knit, already preparing for the next 2024 championship, which will be in the USA.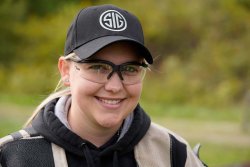 The Daystate Red Wolf air rifle 
The Daystate Red Wolf PCP air rifle is a refined and accurate shooting tool that incorporates the MCT electronic fire control system and a fully adjustable trigger. Available in .177 (4.5 mm), .22 (5.5 mm), .25 (6.35 mm) and .303 (7.62 mm) calibers and with barrel lengths of 43 or 60 centimeters, the Red Wolf is powered from 400, 480 or 500 cc carbon fiber air reservoirs.