Due to the change in protocols regarding public meetings, next guns and accessories auction organized by Holts in September will be held live online but behind closed doors. Bids can be made over the phone or live online. Last March's auction showed that clients of the British auction house had no problem using these new tools to bid. In addition to written and verbal condition reports, Holts offers a new service from this edition: virtual viewing by appointment. Andrew Orr, media manager at Holts Auctioneers, explains: "Since we are not allowed to let anyone participate in our auction, we decided to offer a virtual viewing.  If you are interested in a particular gun, we can make a video call with FaceTime by appointment and show you the gun and its features and conditions over the phone or laptop".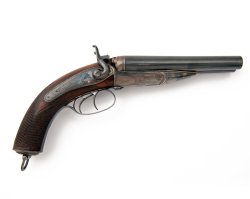 In short, even an institution like the English auction house is dealing with the Covid-19 emergency and reinventing itself, thanks to new communication technologies.
Lot 499 - A superb 13-bore Westley & Richards  double-barrelled sporting gun with interchangeable flint and percussion lock sets. The gun comes from Keith Neal collection and dates back to 1833. Estimate: £10,000-15,000.

Lot 800 – Wilkinson, London – A scarce and fine double-barelled side-by-side Howdah pistol in .577 Snider caliber. Estimate: £10,000-£15,000.
Lot 1300 – E.J. Churchill – A fine pair of 20 bore "Premiere" over/under pinless sidelock ejectors engraved by Shaun Banks. Estimate: £30,000-£50,000.
Lot 1465 - Holland & Holland – A fine "Royal Brevis"' single-trigger self-opening hand-detachable sidelock ejector. Estimate: £12,000-£16,000.
The illustrated catalogs for both auction days are available on the https://www.holtsauctioneers.com/ website where you can also bid.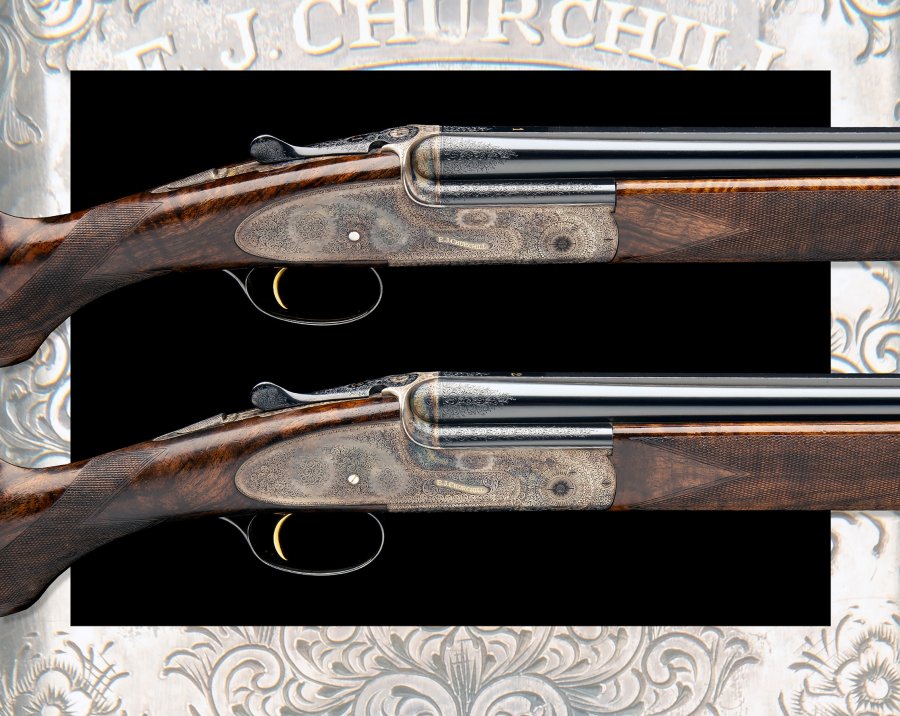 We remind you that the sale is so divided on the two days:
Monday, September 7th, 2020: Vintage guns and accessories, taxidermy, books, edged weapons and militaria
Tuesday, September 8th, 2020: Modern, sporting guns and accessories.
For more information: https://www.holtsauctioneers.com/