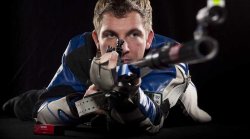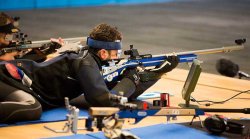 An Olympic medal in a sports' shooting event can only be won if the rifle, shooter and ammunition are a perfect combination.
It is important to remember that it is not just the gun but also the ammunition that makes the difference, especially when you are competing against the best shooters in the world. 
British company Eley Hawk always supplied .22 Long Rifle ammunition to shooters from all over the world, with excellent results.
At the Rio Olympics, Eley contributed to the victory of many shooters competing in many different events. Let's take a look at them.
In the men's 50-metre rifle 3 positions event, both Niccolò Campriani, who won the gold medal, and Sergey Kamenskiy, who won the silver medal, shot and won using Eley tenex ammo.
In the men's 50-metre rifle prone event, everyone on the podium - the German Henri Junghaenel (gold), the Korean Kim Jong-hyun (silver) and the Russian Kiril Grigoryan (bronze) - used Eley tenex cartridges.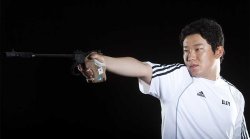 It was the same story in the 50-metre pistol event where every shooter on the podium used Eley tenex (the gold went to the South Korean Jin Jong-oh, the silver to the Vietnamese Hoang and the bronze to the North Korean Song Guk). Eley can also be more than satisfied with the result of the Women's 25-metre pistol event as the gold medal was won by the Greek shooter Anna Korakaki using tenex pistol cartridges.
These extraordinary results can only be obtained thanks to Eley's constant commitment to make the tenex an extraordinary precise and consistently accurate cartridge. This is due to many factors, not least of which is the self-stabilising flat nose projectile that guarantees unbeatable accuracy. Meticulous care is also taken when checking the internal and external dimensions of the cartridge cases to guarantee constant propellant charge burn performance. Extremely accurate out of the box, the tenex ammo used by champion shooters is selected and adapted to their guns using propriety software that guarantees the highest possible performance. 
Results are positive, as can be seen. Great performance from Eley, confirming the company's position as an absolute leader in the field of target shooting ammunition.