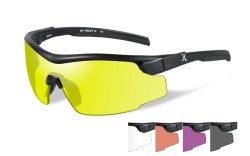 Early on in September 2015, Wiley X Eyewear − a well-established market leader and innovator in protective eyewear, and a supplier for the U.S. Armed Forces and countless professional operators and civilian shooters all around the globe − announced the establishment of a partnership agreement with the Remington Outdoor Company, formerly known as the Freedom Group of Companies, owner and operator globally recognized manufacturing and marketing brands active in the firearms, ammunition, and accessories markets such as Remington, Bushmaster, DPMS, Marlin, Harrington & Richardson, Mountain Khakis, Advanced Armament Corp., Dakota Nesika, Storm Lake and Barnes Bullets.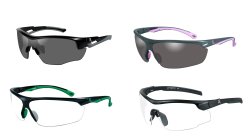 Under said agreement agreement, Wiley X will manufacture a fully licensed, exclusive line of Remington-branded protectrive eyewear for hunting, shooting sports and outdoor activities; also in the works is a separate line of "Lifestyle Sunglasses" for active lifestyle enthusiasts and will also create a separate series of "Lifestyle Sunglasses", an entirely new product category for Remington.

The Wiley X Remington-branded protective eyewear will feature a full range of styles developed to deliver ideal fit, coverage and performance; things are also in motion for Wiley X to create a line of high-performance Remington-branded hearing protection products for men, women and youth offering core Noise Reduction Ratings (NRR) of 34 for adults and 27 for youths,  true sizing for the best fit, custom adjustable headbands for added comfort and durable finishes designed to last season after season. These will be offered both separately and in combination with Remington eyewear products.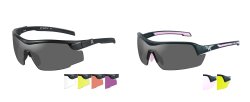 The eyewear line will include the Remington Platinum Grade Eye Protection: advanced shooting glasses specifically designed to deliver a comfortable fit, optimum coverage and attractive styling for all users, as well as ANSI Z87.1 high-mass and high-velocity impact safety and optical standards, EN 166 safety certification for OSHA-grade protection and 100% UV protection. All will also feature Wiley X's own T-Shell scratch-resistant lens coating, to resist intense use for years under a wide array of conditions.
Tumbled and polished frames feature double injected rubber temple tips for a secure, no-slip fit; a rubberized nose bridge with an adjustable wire core provides added comfort and allows each wearer to adjust the iewing angle for optimal sight levels. These frames are also designed to make it easy for shooters to interchange a variety of 2.2mm lenses, obtaining the best lens tint and light transmission for varying shooting conditions.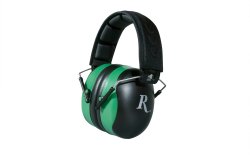 Remington Platinum Grade Eyewear will be offered in a variety of single lens packages, and the adult and female styles will also be available in multi-lens kits. The "Adult" package will include five lens colors (smoke, clear, yellow, persimmon and purple), while the "Female" package will include colors such as smoke, clear rose and yellow; the "Youth/Jr." kit will include smoke, clear and yellow lenses.

All multi-lens packages are to be offered a storage pouch for additional lenses and a lanyard, while all Platinum Grade models come with a microfiber carrying bag.

The official introduction to the international markets of the Remington-branded line of shooting accessories manufactured Wiley X is reportedly to take place at the 2016 SHOT Show in Las Vegas, next January.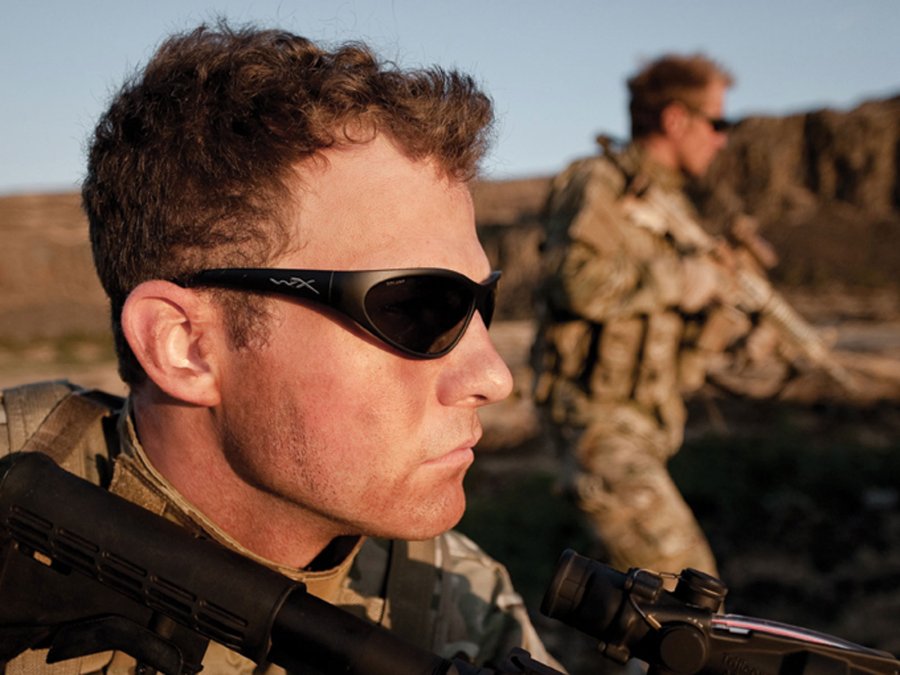 ---