The acronym ER (Extended Range) of the Sabatti Saphire rifle already indicates the company's desire to provide hunters with a high-performance and accurate gun, with which they that can safely shoots even at long ranges.
Sabatti SAPHIRE E.R. - a new lightweight bolt action rifle with attractive design and innovative technical features
Its design is attractive and aggressive, featuring a new technopolymer stock made from hollow glass fibers to make the rifle durable but also lightweight and suitable for shooting both from hides and on walking hunts. The total weight of the rifle does not exceed 8.8 lb / 4 kg. The action is machined from a solid block of Ergal with an integrated, scope-mount ready Picatinny rail. The new stock with straight pistol grip is fully adjustable both in height and in length. It's functional and effective for both supported shots and when engaging moving game. It also fits different body sizes. The forend, even if thin as appropriate for a hunting rifle, has a flat base that improves support, and therefore accuracy when shooting.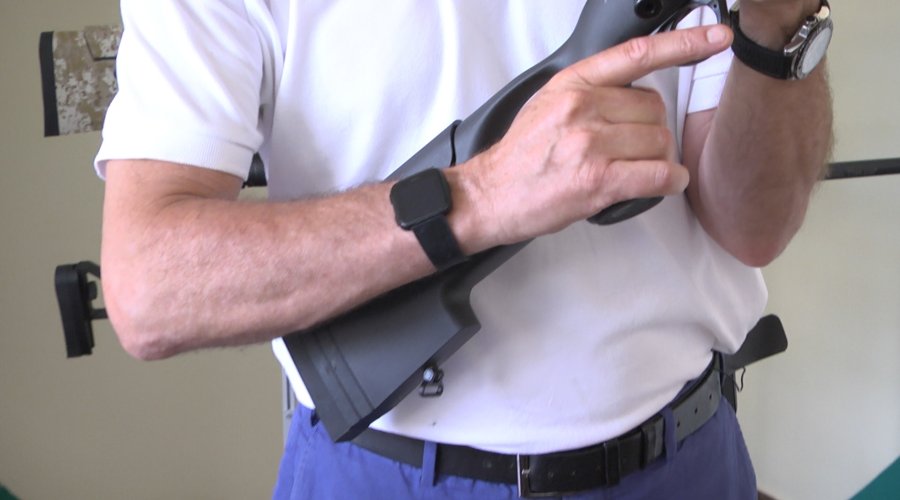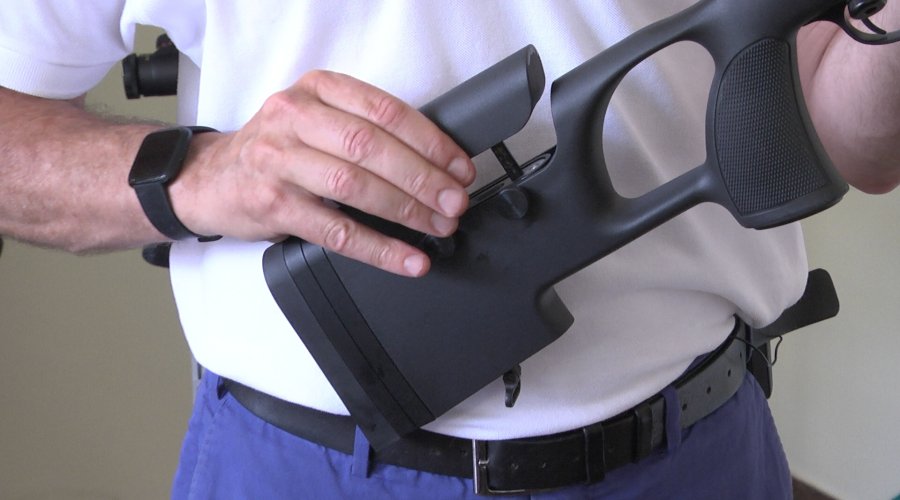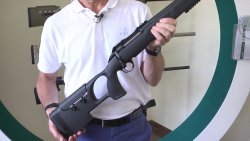 In addition to the new stock design, the Sabatti Saphire in the ER version features a barrel with an increased muzzle diameter of 17 mm that balances its weight for stable and accurate shots. As for the other Saphire rifles by Sabatti, this is the MRR Multiradial barrel with its particular rifling that has made the company famous thanks to the many results achieved on shooting ranges and now also in hunting fields. These cold-hammer forged barrels with Multiradial rifling ensure better and more concentrated groupings, a longer life, less deposits and a higher bullet velocity. Another important advantage is interchangeability – the barrel can be easily replaced with a barrel of a different caliber just using some simple tools.
Video: Sabatti SAPHIRE E.R. bolt action rifle in .308 caliber, presented by Emanuele Sabatti
This video has been hidden because of an external service (YouTube) that could potentially collect personal data.Allow video services for the duration of the visitAllow video servicesStop allowing video services
Sabatti Saphire E.R. - technical details, available calibers and price
Let's proceed now to the action of this bolt action rifle. The bolt with three front lugs consists of three essential parts: head, body and handle. The head is floating and interchangeable with respect to the bolt body in order to ensure a perfect contact to all three lugs. The action with a 60° throw is fast and smooth, facilitated by a tactical-inspired handle. The handle with a 5/16" thread can be replaced with any other handle on the market at the choice of the hunter. For the Saphire ER rifle, two trigger mechanisms are available, 3-lever Match or Set Trigger. The integrated quick-release magazine holds three rounds, but a 5-round version is also available on request.  
The Saphire E.R hunting rifle is produced in the following groups of calibers: .243 Win, .308 Win, 7 mm Rem. SAUM, 7mm-08 Rem, .270 Win, 7x57, 7x64, 6,5x55SE, .30-06, 8x57JS, 7mm Rem. Mag, .300 Win. Mag.
The manufacturer's recommended sales price is 1310 euro, but as usual actual price may vary in your country due to VAT and import duties. We would say: that's pretty competitive and we are looking forward to publish the first results of our practical test soon.
That said, we're eager to put the Sabatti Saphire ER rifle through its paces in the coming hunting season: stay tuned!