Not a hunting rifle like any other: introduced more than ten years ago, the Blaser R8 still has got a charm all of its own. 


It could be for its lightning-fast straight-pull action, its refined mechanics or its "German quality" sophistication. The fact is that the high-end firearm manufacturer is now adding a new model to its popular Ultimate range: the R8 Ultimate Carbon. Main features of the latest R8 iteration are its carbon fiber construction that makes it extremely durable and with good vibration dampening/recoil absorption qualities and the light weight – the R8 Ultimate Carbon weighs nearly 300 grams less than the synthetic model. High strength and low weight are the keywords here.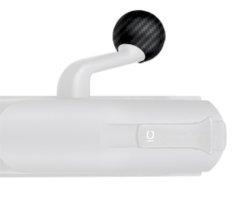 The thumbhole stock is ergonomically designed. But as can be expected from Blaser, there is more: "The pleasant feel of the rifle is complemented by your choice of elastomer or leather inserts. In addition, all modular options for the R8 Ultimate – adjustable recoil pad, recoil absorption system and adjustable comb – are also available for the R8 Ultimate Carbon," they say in a press release. If that isn't enough, customers can also "to add another finishing carbon touch to the rifle with the carbon bolt handle ball or the carbon rifle sling (carbon optic)". As for calibers, the R8 is available in a very wide range of options including the most popular hunting cartridges.
Price of the R8 Ultimate Carbon has not been communicated yet – but brace yourself: these high-quality, high technology firearms don't come for cheap.
Blaser R8, a family of high-quality firearms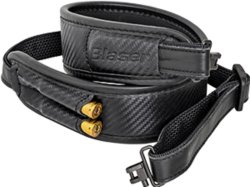 Besides the specific features of the Ultimate Carbon model, the rifle offers all the appreciated characteristics and benefits of the R8 family, such as: the desmodromic trigger mechanism that guarantees trigger will function even when iced or heavily soiled and a smooth 900 g pull; a freely floating forged barrel with large-scale bedding exclusively in the solid receiver for repeatable accuracy even when exchanging the barrel, and the famous Blaser radial locking system that locks directly in the barrel without any rotary motion – 14 locking surfaces provide 360 degree engagement.
Cocking system is manual. There is no mechanical safety system: the R8 is simply cocked the very moment before shooting. Should the shot not be taken, by simply pressing down on the cocking lever, it will slide back smoothly, decocking the rifle. The R8 can also be taken down and reassembled within a few seconds.