Monza – not just motorsport fans probably think of the Italian Formula 1 circuit when they hear this city name. The new model in the R8 Ultimate family from Blaser impresses with its refined design. The black synthetic stock of the R8 Ultimate Monza gives the hunting rifle a simple elegance. Also through its adjustable buttstock (optionally available), the synthetic Ultimate stock provides the perfect aiming in every situation. With the help of the integrated memory function, the adjustment to individual body proportions can be made in seconds.
The red contrasting stitching on the impregnated leather inlays and recoil pad provide a visual counterpoint, which is completed by the red R8 lettering on the receiver. If you choose the pure thumbhole stock instead of the adjustable buttstock, the black anodized buttstock inlay with red lettering adds another subtle design element. The R8 Ultimate Monza is rounded out by the refined "Diamond-Like-Carbon" (DLC) coating of the trigger guard, bolt and bolt handle ball, which also protects against environmental influences. The newcomer (like most Ultimate versions) is also available in a Silence version with integrated silencer.
Blaser R8 Ultimate Monza: an indestructible bolt-action rifle with style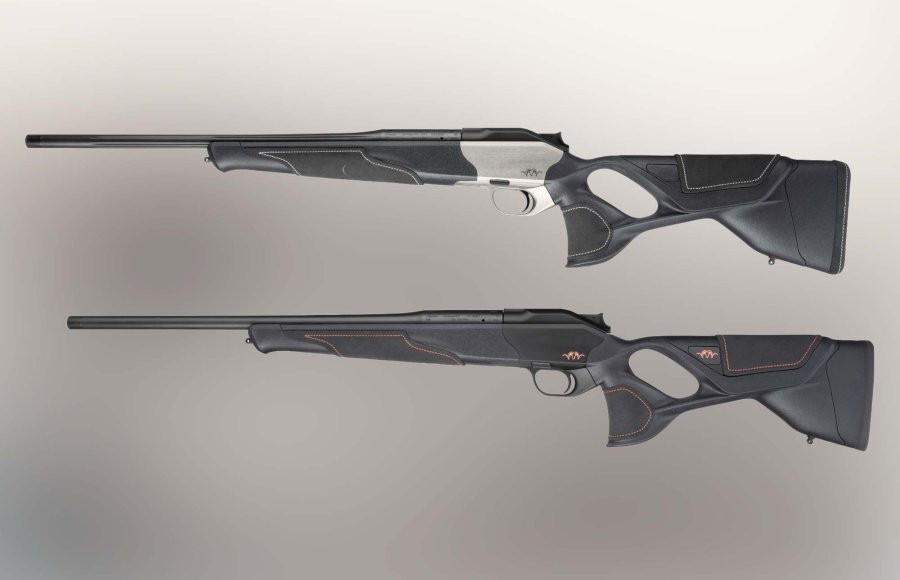 The special Monza model from the Ultimate series of Blaser bolt-action rifles complements the Silverstone and Rosé models that all4hunters.com already introduced. Depending on the version ordered, riflescopes from Zeiss, Swarovski or Schmidt & Bender can be mounted with saddle mounts. Of course, there are also versions for riflescopes with prism rails or with rings, as well as mounts for Z-Point, Aimpoint and Docter Sight red dot sights.
The Blaser R8 Ultimate Monza is available in the following barrel length and caliber combinations:
52 cm Barrel: .308 Win., 8 x 57 IS, 9.3x62
52 cm Barrel Semi Weight: 8.5 x 55 Blaser
58 cm Barrel: .30-06 Spring., 6.5 Creedmoor
65 cm Barrel: .300 Win. Mag., 7 mm Rem. Mag.