Article also available in other languages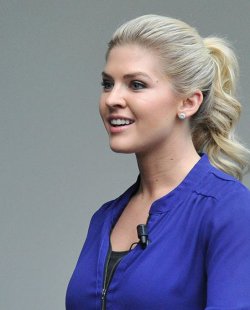 A new, valuable member joins the ranks of the Franchi team, as announced yesterday by the famous Italian gunmaking company.

Theresa Vail holds a degree in psychology, is currently a sergeant in the Kansas Army National Guard and is an avid hunter, boxer and skydiver.

A truly enthusiast hunter, Theresa Vail loves spending her days − either hot or cold − in the woods, in the swamps and in the fields. Her passion for hunting is so strong that nothing can stop her.

Theresa also stars on a TV show on her own, titled "Limitless with Theresa", broadcast in North America by the Outdoor Channel.
Bruno Beccaria, CEO at Franchi, declared his utmost satisfaction about Miss Vail joining the Franchi team:

"Our objective is to interest more people, of any gender, in hunting. Theresa Vail will definitely be able to reach out more hunters and get them involved, making hunting sports even more popular".  
"I trust - Mr.Beccaria also declared - that this new partnership will be highly appreciated by the younger generations. This confirms once again one of Franchi's most important missions: tear down the senseless stereotypes regarding hunters and the hunting practice".
Most modern, younger hunters are also all-round outdoors enthusiasts, who enjoy other activities − such as hunting, golf, kite-surf and many more − other than just hunting.

"Theresa Vail – Mr.Beccaria said – is the right person for the job, and we all believe in our common project".
This video has been hidden because of an external service (YouTube) that could potentially collect personal data.Allow video services for the duration of the visitAllow video servicesStop allowing video services