Terry is the new, beautiful German shepherd puppy that recently arrived in my home. She was brought to us at a little less than 50 days old, after having just been vaccinated – she as well as her brothers and sisters from the same litter - against parvovirosis (before, they are protected by their mother's colostrum).  Well – or rather very bad... After the vaccine, Terry was as dull, asthenic, completely inappetent. She alternated between diarrhea and vomiting and almost no sleep. In short, she was dying. 

The same for her brothers and sisters (we checked). One evening, the light came on: I called Dr. Scoglio and he suggested giving her a solution of Nutrigea Klamextra and Nutriflor with a pipette. We proceeded, and... MIRACLE!  In less than 10 minutes the dog "woke up", became active, I put a handful of lightly seared fresh minced meat in her plate and she devoured it.
In less than a day (during which we continue to give her a couple of pipettes of solution every 3/4 hours), the dog improves visibly in all aspects. No more diarrhea and vomiting. Intestinal regularity. Super hungry. Cranked-up vitality! In the meantime, we learn that two of her siblings have died, and the others are recovering very slowly only after IV therapy from the vet.
It does happen that vaccines (all of them) can create hyperimmune or other responses – no, not only to dogs... It is true, however, and in most cases, with a proper pre- and post-vaccination period covered by the Nutrigea protocols, the risk of unwanted effects is by far less. I'd say it's definitely worth giving it some thought...
Nutrigea products are based on microalgae. What is the effect?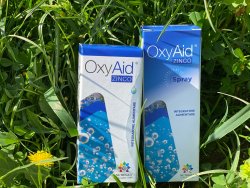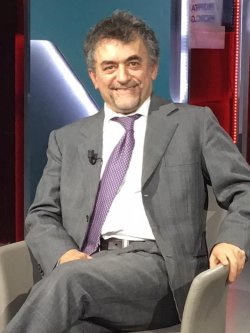 The vast majority of Nutrigea products derive from a particular microalgae (more correctly defined as plant cyanobacterium) – the Klamath – that grows wild only in the lake of the same name in Oregon. Here, it is collected and dried, and from it Nutrigea – using an exclusive patented system – extracts in a natural way two very special substances in which it is rich, concentrating them: we are talking about phycocyanins (Aphamax) and phenethylamines (Klamin), the most powerful natural anti-inflammatory and neuromodulators in the world.
Their action – both alone and in synergy with other 100% natural extracts and probiotics – gives life to an extraordinary range of supplements, capable of helping practically all natural organic functions, with a strong action on natural immunity, and well-being in general.


What Nurtigea products can do for your personal health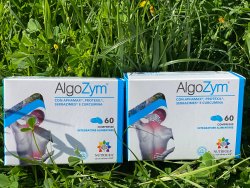 Now, it's true that a balanced diet, supported by a healthy lifestyle, should provide everything we need to stay healthy. It is equally true, however, that the normal food supply and distribution chain has led to a decline in the nutritional properties of practically everything. Not only that: the same environments in which we live and lifestyles dictated by modernity, are by their nature the most unnatural there can be, with related health damage that can result from that.

That's why food integration becomes almost a necessity, especially in those moments when the organism finds itself in particular conditions of stress. From the change of season to moments of greater fatigue and effort, and this is well known by hunters, both 2 and 4 legged ones. We're talking about being better protected, stronger, more active – healthier. An extra help, against the unwanted effects of some drugs and vaccines.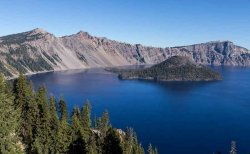 The causes of stress to the body certainly include otherwise useful medical practices such as vaccinations. Today, the theme of themes! Hence, the protocols specifically studied by Dr. Scoglio and the Nutrigea staff in order to guarantee not only a general well-being of the organism in any condition, but also to deal with particular therapeutic interventions such as the ones we are talking about, preparing the organism to withstand them and face them in the best possible way.