For the last few weeks I had a chance to use the handheld thermal imager from Pulsar. The model I choose is the Axion XM30S. Small, light and easy to use unit, it fits in your hand and can comfortably stay in your chest pocket without pulling your shoulders down. The reason I went for Pulsar Axion XM30S is that I mainly hunt (or control pests) on my own and i don't have an extra pair of hands to help my with another bit of kit. So the idea was – and is – to slowly stalk through the night and scan the area with the handheld unit and when I identify the required target I can take the shot.
General information about the Pulsar Axion XM30S
The Axion XM30S have the all new Sony display screen with some modifications to the sensor, and new firmware (read our article here to learn more). The Axion XM30S is very compact, light, handheld thermal imaging monocular.
Probably one of the most important features of Axion are its sensors. This thermal imaging unit uses a 320x240 thermal sensor with a 12µm pixel pitch. Pulsar Axion also have a robust magnesium body, an IPX7 protection which is fully waterproof, 960x720 LCOS and 1024x768 AMOLED HD micro-displays and can perform in both hot & freezing conditions.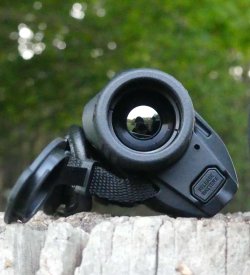 The Axion model comes with its own internal stadiametric rangefinder. Additionally, units have up to eight colour palettes to accommodate observation in different conditions.
The Axion XM30S have a WiFi with free App – Stream Vision which allows operator to remotely control the unit – you can transfer and share images to your mobile device and live stream footage.
In addition to this, Pulsar Axion XM30S feature an onboard photo and video recorder, which saves files directly on to the device's 16GB internal memory.
The Pulsar Axion XM30S has almost instant start-up time (under 3 sec). This unit powered by APS batteries. They are quick to change and charge, giving you an option of operating time to up to 4 hours. The batteries can be charged with USB directly from your laptop or an APS battery charger unit.
| | |
| --- | --- |
| Sensor resolution (pixels): | 320x240 |
| Frame rate (Hz): | 50 |
| Pixel pitch (μm): | 12 |
| Display resolution (pixels): | 1024x768 |
| Display type: | AMOLED |
| Magnification (x): | 4.5-18 (4x zoom) |
| Spectral sensitivity (μm): | 8-14 |
| Objective lens diameter (mm): | 24 |
| Eye relief (mm): | 15 |
| Field of view (ft at100 yds): | 38.4 |
| Detection (yds):  | 1400 |
| Diopter adjustment (dptr): | ± 5 |
| Battery type: | APS 3 (Li-Ion) |
| Battery life (hrs): | 4+ |
| Dimensions: | 5.6 x 1.6 x 2.7 in (143 x 41 x 69 mm) |
| Weight: | 8.8 oz/249.4 g |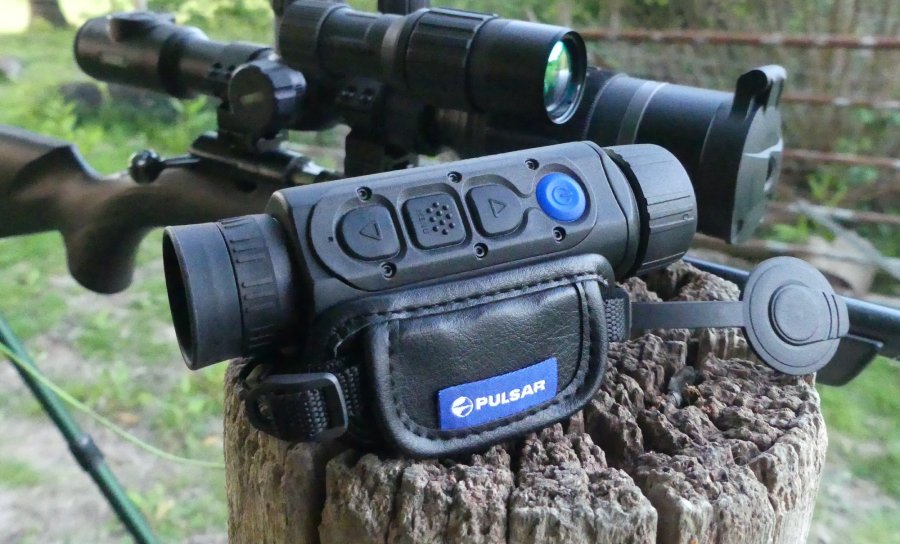 The unit proved it self very well in rainy conditions and showed very nice and sharp picture during some of the very hot days. Battery life is defiantly over 4 hours and when you master all of the colour palettes it's really a great bit of kit. The menu is very easy to understand and its user-friendly. With a retail price around £1550 in the UK (approx 1700 euro, but this may vary in other countries) I think that as a pest controller helping tool it's great value for money!
Pulsar Axion XM30S summary
Well designed
Fits comfortably in any size hand
Easy to operate
Good quality picture
WiFi connection and live stream
Great value for money