Pulsar releases the Digex, its newest line of digital optics. The Digex is a full-featured night vision riflescope that sports a day-time traditional riflescope appearance and structure, with a 30mm mounting tube. The form factor of the Digex allows the lowest possible mounting point, flexible positioning on the rifle and the use of classical mounting hardware, extending possibilities on hunting rifles with proprietary interfaces – plus, the sleek, streamlined design just looks good on classical, high end fine rifles.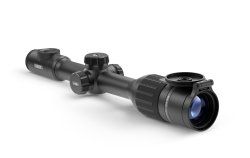 The Digex riflescope line features a High Definition 1280x720 CMOS sensor, that coupled with the 40mm fast objective lens, offers up to 600-yard detection range in complete darkness. Additionally, the Digex features built-in recording with sound, Picture-in-Picture digital zoom and Wi-Fi remote view with Stream vision compatibility for iOS and Android devices. The eyepiece features a 1024x768 AMOLED microdisplay with crisp, stunning clarity image quality. Power is supplied using the proprietary B-Pack mini battery (based on a 18650 Li-Ion cell), allowing for up to 5.5 hours of continuous operation. The Digex can also be powered from an external power supply. The Digex line includes two models, the N450 and N455. The only difference between them is the detachable IR Illuminator. The N455 has a 940nm IR source that is invisible to the naked eye and has a 550-yard range. The N450 has an 850nm IR source with extended 600-yard range, but the IR light is faintly visible.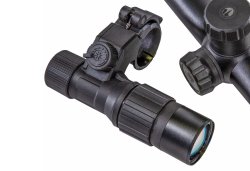 Other features include 3-second battery startup, 5 rifle profiles with 10 zero distances, variable electronic reticles, a stadiametric rangefinder and SumLight function to increase sensor sensitivity and allow passive observation.  The Digex riflescope weighs 950g and is 39cm long. The enhanced night-time sensitivity, high quality fast optics, high magnification and powerful built-in IR illuminator for moonless nights make the Digex the perfect hunting tool for detecting animals at distances out to over five hundred yards. 
Pricing has not yet been released, however stay tuned for any updates!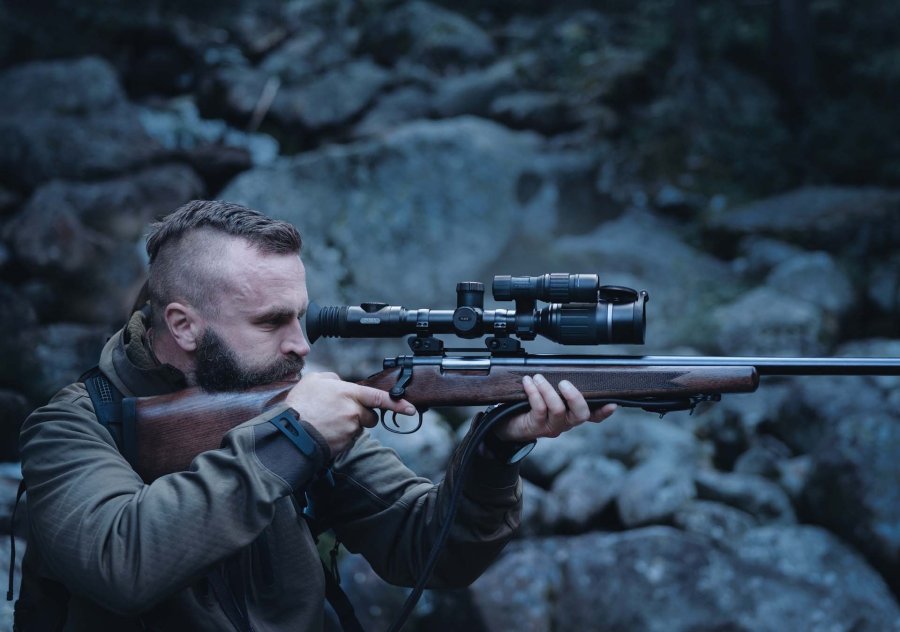 Pulsar Digex N450 and N455 digital riflescopes: features

HD 1280x720 sensor
600 and 550 yard detection range depending on model and ir illuminator
4x digital zoom - continuous zoom and 2x, 4x stepped zoom
Picture in picture digital zoom
Built-in recording with sound
Stream Vision app connects scope to smart device for remote viewing
External power supply adaptable
SumLight function
5 rifle profiles with 10 zero distances
Variable electronic reticles
One-shot zeroing with freeze function and zoom
First-focal plane reticle options
High resolution AMOLED display
Stadiametric rangefinder