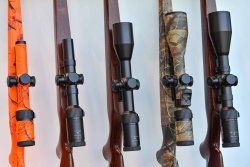 Franco Palamaro, © F.PALAMARO
The Noblex N6 1-6x24 18.7 oz / 530 g hunting riflescope combines the characteristics of a reflex sight with those of a riflescope and is thus suitable for instinctive, fast shots at short range as well as for aimed shots over medium ranges. The field of view is 37.5 to 6.25 (m/100 m). 
The 23.3 oz / 660 g Noblex N6 2-12x50 is an all-rounder for stalking, mountain hunting or hunting from blinds. The field of view for this model is 18.75 to 3.13 (m/100 m). If lighting conditions are uneven and the firing range is long, then the 26.5 oz / 750 g Noblex N6 2.5-15x56 with continuously adjustable parallax compensation is in its element. Field of view is 15 to 2.5 (m/100 m). The no. 4 reticle with illuminated crosshair and red dot in the center is on the second focal plane. 
The "Shiftcontrol" illumination control automatically switches off after 180 minutes of non-operation. Thanks to the integrated digital memory function, it is immediately available in the last brightness setting after being switched on again. For the large Noblex N6 models, a personalized quick adjustment reticle (ASV) is also available as an option for accurate shots particularly at long and different ranges. All Noblex N6 models are also available with the proven Z-rail. The Noblex N6 Comfort with "Auto Intense" control detects the brightness of the target area and calculates the perfect reticle brightness within fractions of a second. 

Noblex riflescopes with 6x and 5x zoom: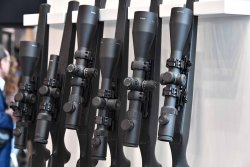 Franco Palamaro, © F.PALAMARO
With the Noblex N5 series featuring 5x zoom, 30 mm tube and the models 1.2-6x24, 2.4-12x50 and 3-15x56 the manufacturer promises an unbeatable price/performance ratio. The 16.5 oz / 470 g Noblex N5 1.2-6x24 has a field of view of 36.3 to 6.9 (m/100 m). The Noblex N5 2.4-12x50 has a field of view of 17.4-3.5 (m/100 m) while for the Noblex N5 3-15x56 the field of view is 13.8 to 2.8 (m/100 m) , The common denominators of the Noblex N5 riflescopes are: monoblock construction for maximum stability, key-controlled, stepless intensity adjustment of the illuminated dot as well as optimal eye relief.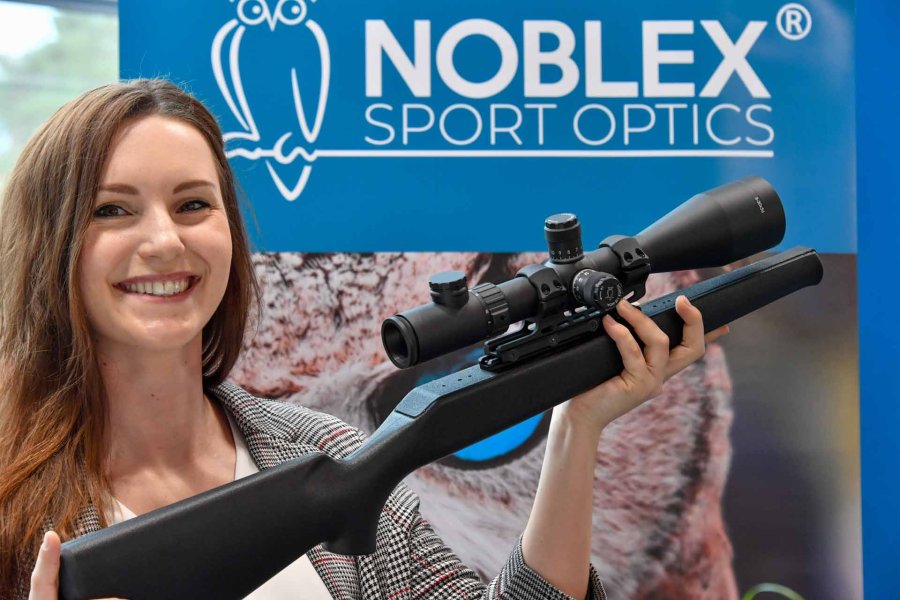 Franco Palamaro, © F.PALAMARO
New binoculars: Noblex 8x42 and 10x42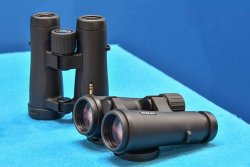 Franco Palamaro, © F.PALAMARO
With a lightweight, functional design and good optical performance, the two 8x42 and 10x42 binocular models with open bridge, nitrogen filling and roof prism stand out. The robust, water-tight and lightweight housing offers maximum protection to internal optics and mechanics. The top optics ensure an impressive viewing experience with brilliant, sharp-edged and high-contrast images. The field of view is 115 for the 23.6 oz / 670 g Noblex 8x42 binoculars and 105 for the 24 oz / 680 g Noblex 10x42 binoculars (m/1000 m).