"Enjoy your passion" – this is the guiding principle of German Precision Optics. It stands for high-quality and sleekly designed optical products that enable users to follow their passion, whether hunters, sport shooters, nature lovers, birdwatchers or golfers. GPO places particular emphasis on the price/performance ratio. According to the company, some products are approximately 30 per cent below other players' products in the market. That made us curious, so we conducted a video interview with GPO's founder and CEO, Richard Schmidt, to learn more about the young, up-and-coming company.
The story behind the brand German Precision Optics (GPO)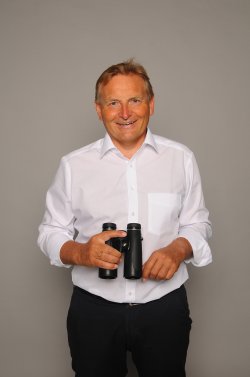 GPO, © FOTOSTUDIO "ALL EYES ON YOU"
In 2015, GPO was founded by former executives of the optics industry. GPO's experienced management team is deeply rooted in the sports optics market and has "over 100 years of combined experience" in this segment. For example, CEO, founder and owner Richard Schmidt himself comes from a sports shooting household: his father even founded a shooting club. It is therefore no wonder that GPO attaches particular importance to always developing its products directly with the customer. Such a new development always takes about a year. At the same time, the business is geared towards long-term cooperation with partners. It develops step by step. As a result, GPO is currently able to achieve annual growth in the double-digit range – a sign of the brand's strong establishment in the target segment.
While many products are sold by GPO itself, at the beginning of the company there was more focus on the OEM sector. This stands for Original Equipment Manufacturer, i.e. the manufacture of products that are not sold directly to the end customer. Even today, however, the business is significant: for example, riflescopes in the range of up to several thousand units are produced for well-known gun manufacturers and are sold under their brand.
GPO is not only active in Germany, but in 60 countries worldwide. It has a particularly strong presence in the United States.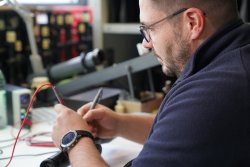 Quality of optics products from GPO
German Precision Optics attaches great importance to the quality of its products. For example, riflescopes are equipped with a fiber reticle. This is particularly bright and guarantees good visibility in all lighting conditions. Construction, development, design, quality management and the manufacture of important key components (such as electronics) are all carried out 100 percent in Germany. The same applies to final inspection. GPO offers a 10-year warranty.
We took a closer look at some of the manufacturer's most important products:
Overview of riflescopes, binoculars and rangefinders from GPO
Binoculars: GPO Passion ED 8x42
With the Passion ED 8x42, GPO offers binoculars for hunting and nature lovers at a particularly attractive price-performance ratio (the RRP of the 8x42 in Germany is 479 euros). The customer can choose between four colors: black, green, brown and sand. In addition to a high-quality magnesium housing, GPO places emphasis on very good ergonomics, low weight, wide field of view with high edge sharpness and natural color rendition. We already tested the Passion ED series at all4hunters.com.
Rangefinder: GPO Rangeguide 2800 10x32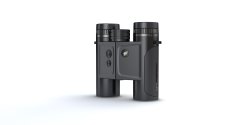 The GPO Rangeguide 2800 10x32 combines compactness and low weight of only 690 g. The rangefinder is available with a magnesium housing for 999 euro (RRP). Besides the fast and precise laser that measures up to a distance of 2.8 km, one gets information about angle (including the automatic calculation of the angle-corrected distance over the entire distance), temperature, air pressure and humidity. You can switch the laser between best/last target. The display brightness is either manually adjustable in nine settings or provides automatic illumination control depending on the ambient brightness.  Also, the unit can display data in metric or imperial. We already tested the Rangeguide 2800 (10x50 model) in detail at all4hunters.com.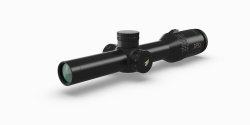 Riflescope: GPO Spectra 6x 1-6x24i with G4i fiber reticle
The 1-6x24i is the driven hunt companion from German Precision Optics' Spectra 6x series. The G4i fiber reticle, manufactured in-house by GPO in Germany, offers a particularly bright illuminated dot that remains visible even in snow and bright sun and is infinitely and finely dimmable thanks to the electronics manufactured in-house. With a fabulous 42-m field of view, wide eye relief and a large exit pupil, GPO allows the hunter to take aim quickly for a confident shot. The RRP is 699 euros.
Riflescope: GPO Spectra 6x 2-12x50i with G4i fiber reticle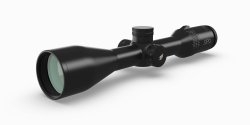 A very compact, powerful and flexibly usable riflescope. As a member of the all-rounder class, it can be used from stalking and raised hide to shooting at moving targets – thanks to a field of view of over 20 m at the lowest magnification ensures. With a 50-mm objective lens diameter, it is a good basis for the use of appropriate night hunting devices, which can be screwed into the objective lens internal thread. Additional features like tool-less zeroing or battery control are included in the price of 879 euro (MSRP). If you want to learn more about the practical use in combination with the in-house Spectra TI-35 thermal imager, you can find our experiences in this article.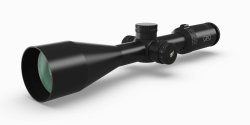 Riflescope: GPO Spectra 5x 3-15x56i with G4i fiber reticle
According to the manufacturer GPO, this model enjoys a particularly high demand: it is suitable as a companion for blind hunting by day or night and when long shots are required. Thanks to the finely dimmable and extremely bright illuminated dot with a cover dimension of only 0.6 cm at 100 m, even a small target is not obscured at long range. The 56-mm objective lens diameter provides plenty of light even in the most adverse conditions, yet the scope is very compact and weighs only 830 grams. It comes for an MSRP of 879 euros. More details and practical insights into the glass from GPO can be found in the test by our author Alex Vankovs.