The new Nextorch myStar R is a powerful headlamp with particularly effective ergonomics. It features an elastic headband that divides into two at the back of the head. What actually looks like a "Y" type headband has a simple ergonomic reason: the pressure distribution on the head is much more comfortable than with conventional headlamps. Even for the battery container, the anatomy of the human head has been taken into consideration. The battery case is rounded on the side facing the back of the head. This allows the hunter to wear the lamp comfortably for long periods of time in a variety of applications – whether when approaching the raised hide, searching for game or other activities where free hands are necessary.

Special feature: the Fresnel lens of the myStar R from Nextorch

Nextorch equipped the myStar R with a Fresnel lens and the company even holds the patent rights to it (patent number: ZL 201,420,094,068.6). A Fresnel lens is an optical lens that was invented around 1822 by the French physicist Augustin Jean Fresnel and was originally used for lighthouses. Thanks to this construction principle, the weight and volume of large lenses generally become smaller, which is especially important for lenses with a short focal length (they are normally very thick and heavy). The light of these lenses is particularly uniform – there are no bright spots or shadows in the light cone. By using the patented Fresnel lens in combination with a 360° rotary switch, the myStar R LED head lamp can smoothly switch from flood light for close surroundings to an extremely focused beam for long distances. After all, the myStar R delivers a real 220 meters beam distance.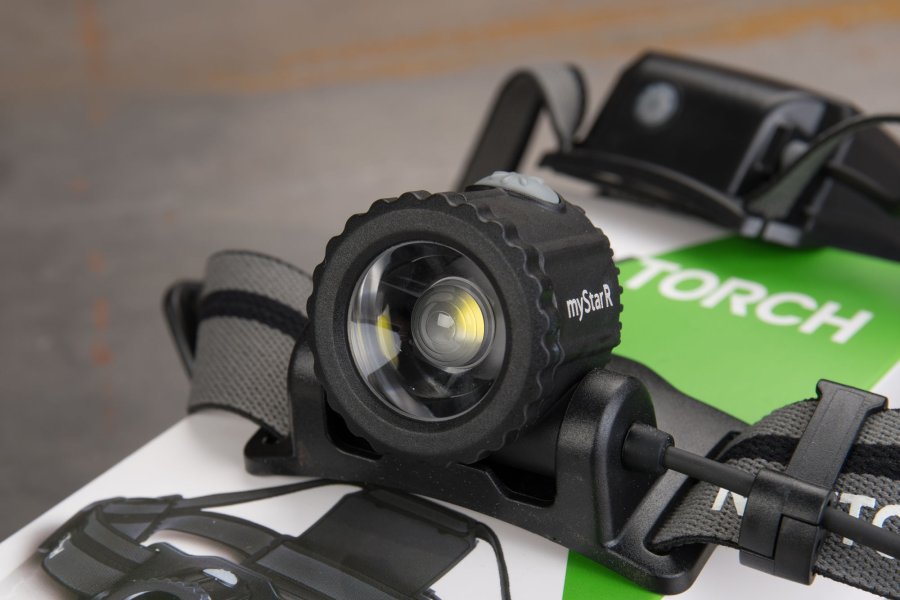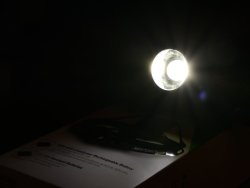 Rich in contrast and true colors: the LED and light color of the myStar R from Nextorch

People also have to tinker with headlamps light color. Which light color is perfect for long hikes, tricky handicrafts, or long ranges? The choice fell on a new Osram LED, which is fortunately also extremely inexpensive. The light of the myStar R headlamp is rather warm white and very natural, so everything is illuminated with high contrast and colors are reproduced identically. This is particularly important when lighting color-sensitive activities. The natural color of light also reduces eye fatigue.
The Nextorch myStar R battery and service

The myStar R headlamp has a powerful rechargeable battery that supplies enough power for over 80 hours of light. The myStar R is charged via an integrated USB port – in other words, it is completely independent of special chargers. If the situation requires it, the myStar R battery can even be replaced by three AA batteries. The manufacturer gives a full 5-year warranty with no ifs and buts on perfect functionality and also guarantees a spare parts supply for 10 years, which also makes the rugged headlamp even more sustainable. Recommended retail price: 89.95 euro.