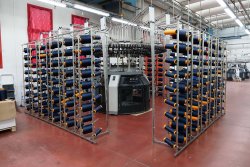 A story that now boasts 30 years of production: this is Forcetek, an Italian company whose merits as well as and the quality of its products are widely recognized by the Italian police and armed forces – even by special forces that are involved in different situations and places all over the world.
A production specialized in the search for high-quality performance fabrics and yarns that are completely processed in-house with a short supply chain in which the path and the evolution of these technical garments can be followed from the design to the final packaging.
This is exactly what all4shooters / all4hunters wanted to do thanks to the hospitality of Forcetek management.
This video has been hidden because of an external service (YouTube) that could potentially collect personal data.Allow video services for the duration of the visitAllow video servicesStop allowing video services
Forcetek, "made in Italy" quality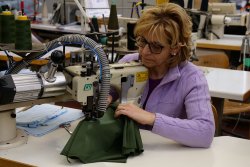 Everything that is synonymous with "Made in Italy" – namely attention to detail, advanced technologies assisted by unfailing human and manufacturing experience – is summarized in the different clothing lines that, starting from technical underwear level come to cover and protect more and more efficiently according to the activities that are being carried out.
At the second level we find the Forcetek Mid-Layer line, whose garments are designed to be worn over underwear or under outer clothing, to complete a multi-layer clothing system.
Their extreme versatility, however, makes them ideal for wearing in direct contact with the skin and as an outer garment. They can be used in thermal conditions ranging from low to medium-high temperatures.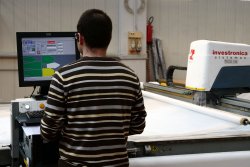 The products range is completed by the outer knitwear of the Outfit line, which has made the style and elegance of Italian law enforcement world-famous.
They guarantee protection, comfort and functionality in the most diverse operating environments and can be customized with high-definition multicoloured embroidery.
In its thirtieth year of activity Forcetek decided to make these products no longer exclusive to professionals, but also available to shooters, hunters and outdoor enthusiasts in general, who can choose and find them directly on www.forcetek.it, in the dedicated E-commerce area.
The characteristics of fabrics such as Drytek, Naturaltek or Silvertek with antibacterial treatment and thermoregulation, breathability and comfort properties can now accompany athletes in their activities, from trekking to dynamic shooting, including walking or winter hunt, knowing they are wearing clothes that are always up to date.