Bushnell introduces its latest Bone Collector 1800 and Bone Collector 1000  laser rangefinders. In detail, the 1-yard (91 cm) accuracy throughout the entire 1,000 yard/914 m (for the Bone Collector 1000 model) or 1,800/1,646 m yard range (for the Bone Collector 1800 model) gives you lethal accuracy at any range, while ARC (Angle-range compensation) technology gives the true horizontal distance to target based on the angle to your target with 1-degree angle accuracy. allowing accurate shot placement, uphill or downhill.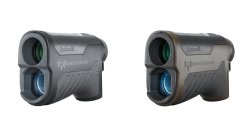 With the simple one-button operation you can setup, range, and scan all with a single button. Thanks to the ultra-fast scanning, when holding down the range button, the device automatically goes into scan mode updating range 4 times per second.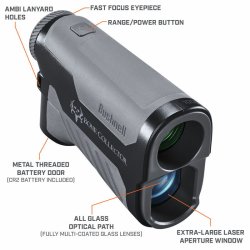 This provides quick surveying of an area and certainty on a target with obstacles around it.

Both the Bone Collector models also boast up to 2x brighter image for low light visibility. A 50% larger objective lens paired with an all-glass optical system, bring more light to your eye for a brighter image, adding critical time to your hunt at dusk and dawn. 
Moreover, fully multi-coated optics with ultra-wide-band coatings provide bright, true-to-life colors without a color tint that can make it difficult to see in low light. 
Bone Collector 1800 with Applied Ballistics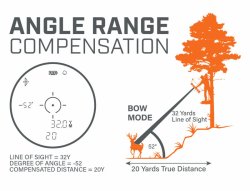 As mentioned above, the Bone Collector 1800 also festures on-board Bluetooth-powered Applied Ballistics for full precision out to 800 yards. You just have to enter the data for your load, muzzle velocity, rifle, and riflescope, plus optional environmental data such as temperature, wind speed, air pressure, and humidity to get an instant firing solution. 
The Bluetooth ranging system pairs with compatible devices and works with the free downloadable Bushnell Ballistic app. Once set up and synced to the unit, you will have everything you need on the rangefinder to get shooting solutions, no phone or connection required. 
If you do have the phone connected, you can also get live local weather data in the solution so you have the most accuracy possible. 
The app also allows you set up your rangefinder's mode and display preferences easily through your phone.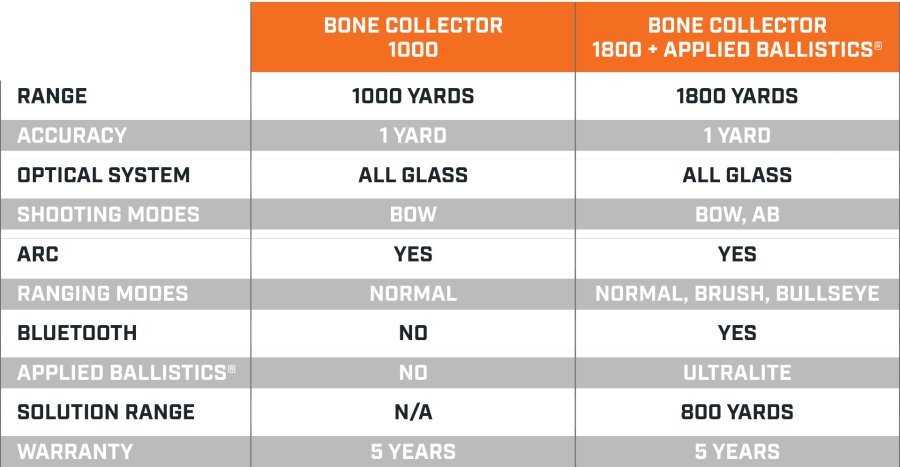 In the U.S. the Bone Collector 1000 bears a recommended price tag of $149.99; on the other hand, the MSRP for the Bone Collector 1800 is $199.99. Included are battery, durable carrying case, paracord and lanyard tether, and a 5-year warranty.