Along with the Remington Arms Company's legendary 870 line, the Model 500 from O.F. Mossberg & Sons − and its later variants, the Model 590 and Model 590A1 − represents the quintessence itself of the pump action shotgun design; it is one of the best performing, most widely available pump-action shotguns on the market, and definitely its sound design deserves an acknowledgement for having been left basically untouched since the first Model 500s were launched in 1961: there's no point in changing what is already perfect!

Today, the Mossberg 500, 590 and 590A1 series shotguns are the most direct competitors to the Remington 870 line itself for the title of the most widespread and appreciated pump-action shotgun for professional and duty purposes: Mossberg's shotguns are standard issue for the United States Army, Navy, Air Force, Coast Guard and Marine Corps, and are used by countless local, State and national Law Enforcement agencies in the U.S. and abroad, as well by a huge number of foreign military units; they're also highly regarded by private security companies, PMCs, and average citizens looking for a sturdy, reliable home defense or all-round shooting tool.
Recently, the Company announced that variants of the Mossberg 500, 590 and 590A1 shotguns will be available with factory-issued MagPul SGA furniture, as the Mossberg "MagPul Series".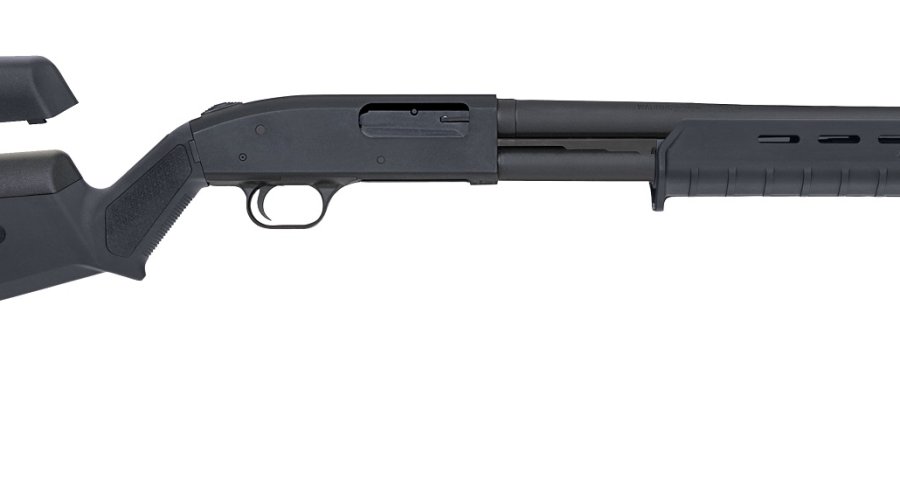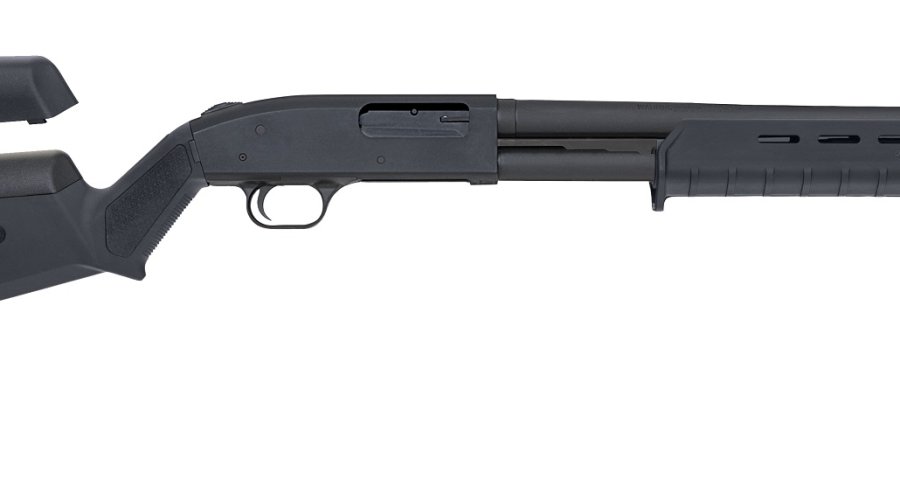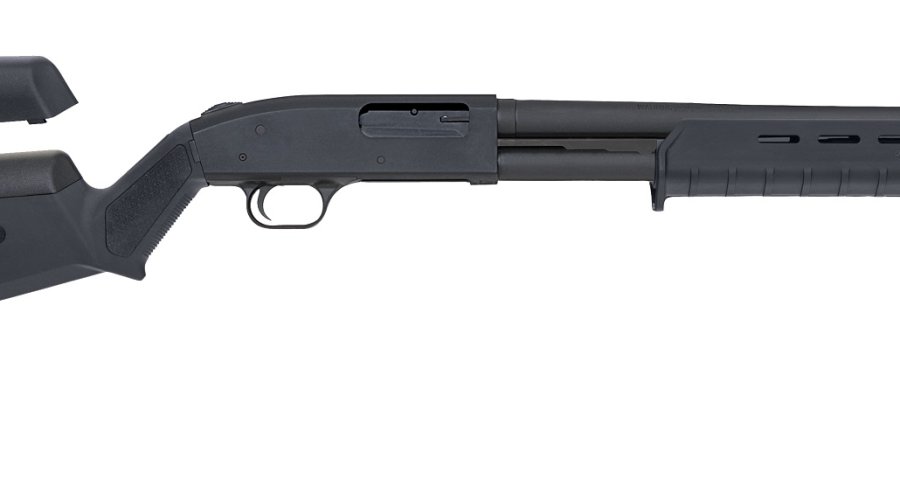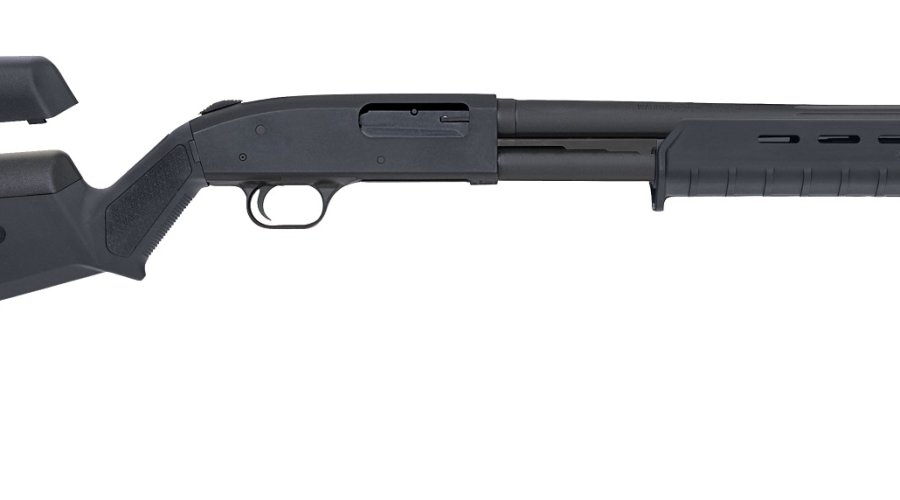 The MagPul Industries Corporation, headquartered in Erie (Colorado, U.S.A.) − a global leader in synthetic-based firearm accessories, including magazines and furniture first launched its − SGA line of shotgun stocks and handguards in early 2012.

Originally conceived solely for the "arch-rival" Remington 870 shotgun, MagPul's SGA line of shotgun furniture has been available for the Mossberg platform for a while, now; this allowed the North Haven company to follow the path of their Ilion-based competitor and offer their shotguns with the MagPul SGA furniture as a factory issue, rather than leaving it to the owners to purchase and install them as aftermarkets. A great choice, indeed: the MagPul SGA stocks and forends offer several distinct advantages over factory-issued Remington and Mossberg furniture, and over other aftermarket furnitures as well.
One of the reasons slated to justify the reluctancy of the MagPul Industries Corporation to leave Colorado despite several announcements in the past months is that the local climate and the height of their Colorado-based plants would allow the Company to obtain high-quality polymer-based products at relatively low costs.
As a matter of fact, MagPul products are sold at very low retail prices in the United States; prices for MagPul magazines and original equipment are steeper in Europe and elsewhere, but that is due to a plethora of other factors, including the lack of exports (the company focuses on the national civilian and MIL/LE markets), custom import fees, VAT and other taxes. Should MagPul ever relocate its factories, most of these supposed environmental factors would have to be recreated artificially, and prices would unavoidably rise as a consequence.

Whatever the reason, MagPul products are the sturdiest polymer-made gun parts and accessories available on the market today, and the SGA line furniture is no exception: they provide high-speed impact, free-fall and shock resistance unlike any other, as well as a resilience to hard use either at the shooting range or on the battlefield and the user-friendliness that MagPul customers learned to expect from the MOE furniture sold as an aftermarket accessory for modern sporting rifles.
More specifically, the MagPul SGA forend is more ergonomic that most standard factory-issue shotgun forends, provides a safe grip and simplicity of use either with or without tactical gloves, and MagPul's signature slots allow the installation of MIL-STD-1913 "Picatinny" rail sections: no fancy and expensive proprietary interface will be necessary to attach a tactical accessory to your shotgun anymore.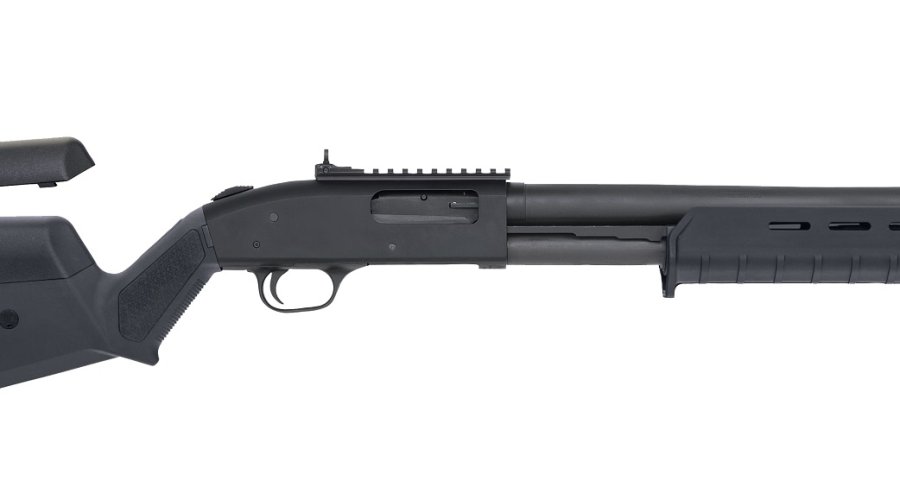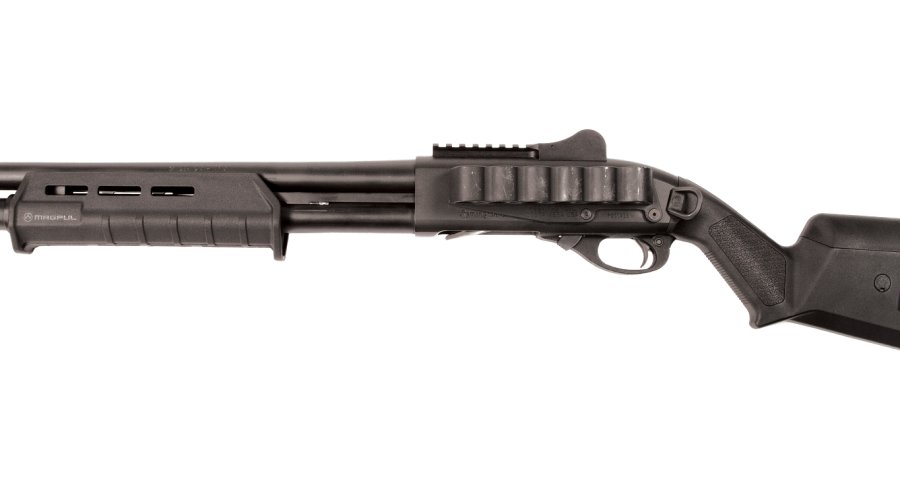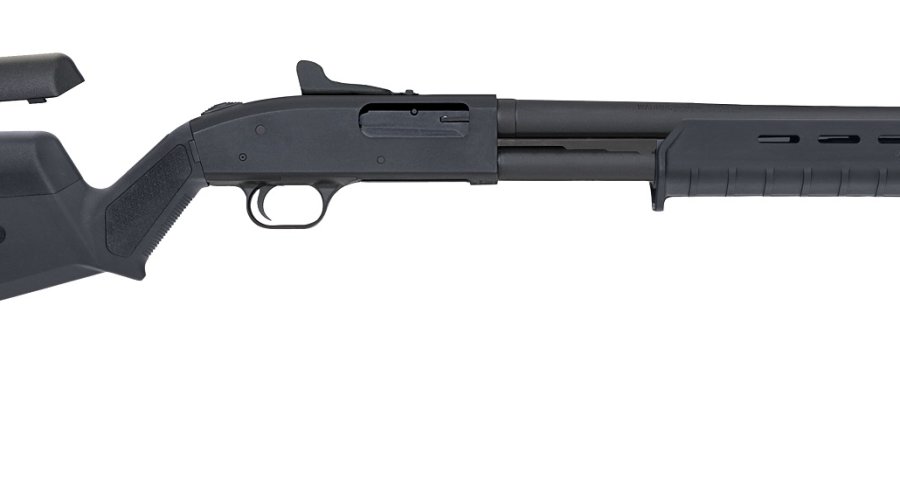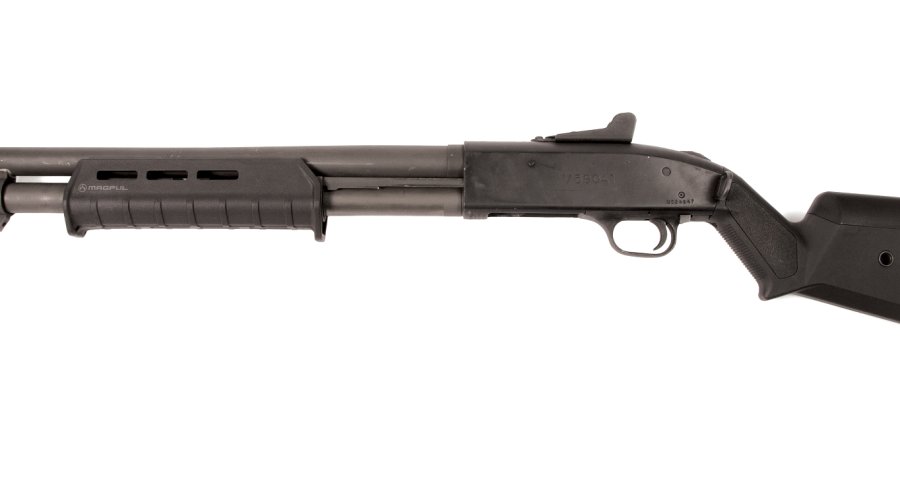 The MagPul SGA stock sports a prominently vertical pistol grip with front, rear and side slip-proof textures.
The buttstock is shorter and tighter than most factory or aftermarket counterparts, making the shotgun easier to shoulder and use by small-sized shooters or by tactical operators wearing body armor or other heavy and large pieces of individual equipment; it also comes with ambidextrous sling attachment points, and will fit MagPul's rubber spacers and two different types of cheek risers.
Mossberg's "MagPul Series" will include six different variants overall, all in 12-gauge, with a 76mm/3" (a.k.a. "Magnum") chamber.

The Mossberg 590 "MagPul Series" shotguns will be available with a 20-inches barrel only, and an overall capacity of eight rounds in the tube and one in chamber.
The Mossberg 500 "MagPul Series" shotguns will come with a 20-inches barrel and an overall capacity of 9 shotshells or with a 6-shots capacity and an 18-inch barrel, either with or without a breacher muzzle.
Last, the Mossberg 590A1 "MagPul Series" shotguns will come in the two above-mentioned versions, but the 18-inch barrel variant will be available with a standard or a fluted barrel option.
The manufacturer's suggested retail price for the Mossberg "MagPul Series" shotguns in the United States ranges from $602.00 to $855.00, depending from the model. Prices can − and most probably will − vary outside of the U.S.; prospective non-U.S. buyers should thus contact the company to obtain contact informations for their national Mossberg distributors: they'll be the ones to address to for local availability and pricing.

O.F. Mossberg & Sons, Inc.