In the beginning was the RM277. We already reported the announcement of a strategic cooperation between Beretta USA and True Velocity for the manufacturing of the U.S. Army's "Next Generation Squad Weapon" and the development of its commercial and international variants together with special ammunition - True Velocity's proprietary 6.8 TVCM composite-cased cartridge.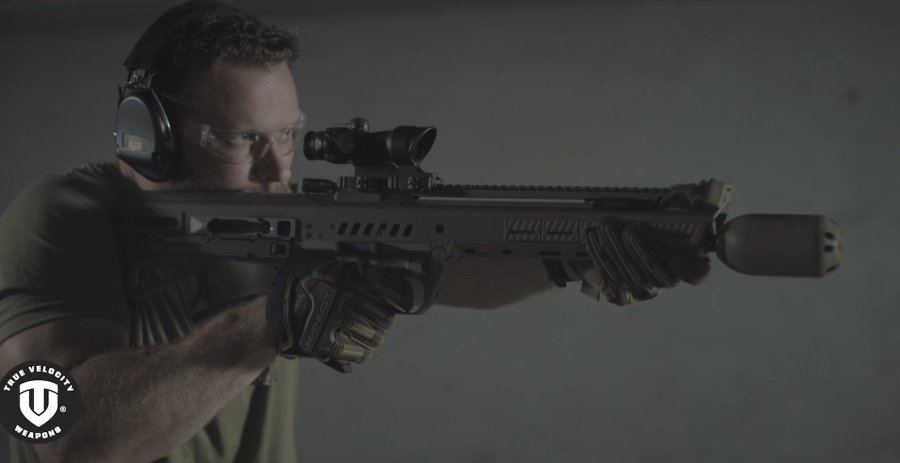 Now True Velocity officially announces the semi-automatic variant of the RM277 rifle intended for civilian sale in the U.S. commercial market. It's name will be "The Genesis". (By the way: the name of the military version, RM277, comes from the 6.8 mm-.277" caliber ammunition it fires.) At the moment, however, there is no info about when the Genesis will be commercially available – on True Velocity's website, however, you can "Sign up with your email address to reserve a place in line for the launch edition of the Genesis." 
Genesis, "the most advanced rifle ever created"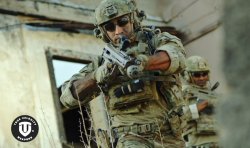 Originally a General Dynamics-OTS design and described as "the most advanced rifle ever created", the Genesis features a bullpup design with an overall length of just 29.125"/74 cm - the barrel is 19"/48 cm long. Like its military counterpart, the civilian version of the RM277 rifle is a gas operated gun using a patented "Short Recoil, Impulse Averaging" (SRIA) technology. The Genesis also includes a patented recoil mitigation system.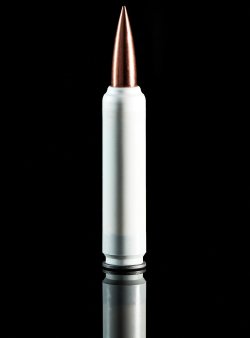 Caliber is 6.8 TVCM, a composite-cased cartridge. The latter is the commercial version of the polymer cased ammunition developed by True Velocity for the US Army's Next Generation Squad Weapons. It's a medium-caliber cartridge with a "General Purpose Projectile" and is ballistically between 5.56x45 mm and 7.62x51 mm. 
Its polymer – rather than brass – case allows a 30% reduction in weight and also significantly reduces heat transfer to the barrel of the gun, reducing wear and tear on the weapon. Only the case head is metal – stainless steel.
Like the RM277, the Genesis uses a standard AR-15 compatible pistol grip, and is designed with the same safety selector as AR-15 / M16 / M4. While the RM277 can fire in semi-auto or full-auto mode, the Genesis is semi-automatic only, of course. 
Instead of the T-shaped charging handle of the AR-15/M16 platform, the new rifle has a switchable charging handle located above the barrel. Another salient feature is the innovative suppressor design that minimizes flash and reduces sound levels.
---