FN America LLC., also known as FNH-USA, is the north-American branch of the Belgian FN Herstal S.A. group, located in McLean (Virginia, USA).

First established merely as the U.S. sales and marketing arm of FN Herstal itself, FNH-USA had to convert into a fully authonomous manufacturing conglomerate to satisfy the needs of the American market as the years went by; a production plant was thus open in Columbia (South Carolina) − initially incorporated as a stand-alone entity as FN Manufacturing, LLC., then consolidated into FNH-USA to form FN America LLC. in July 2014 − and the Company engaged in important research and development activities that turned it into a reference point for the militaries of the United States and of their allied Countries: so to speak, FNH-USA was largely responsible alone for the development of the SCAR weapon system, one of the most quintessential individual weapon platforms of the early 21st Century.
Aside from the production of FN's own military small arms − the above-mentioned SCAR, but also many others, including the M240 (FN MAG), M249-SAW (FN Minimi) and M2 Browning machineguns − FNH-USA has also been an important provider of M16 rifles and M4 type carbines for the United States Department of Defense ever since the early 1990s: the latest contract for the supply of $188 millions worth of M4A1 carbines to the United States Army was awarded to FNH-USA in February 2013.

FNH-USA is also a premier manufacturing of components and spare parts for M16 rifles and M4 carbines, and their chrome-lined, button-rifled barrels are regarded as some of the finest that a military-issue M16 or M4 could be equipped with.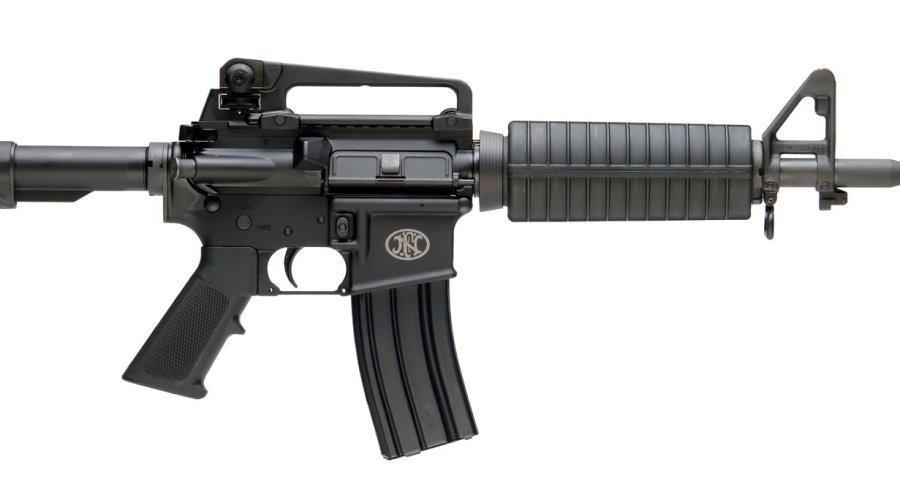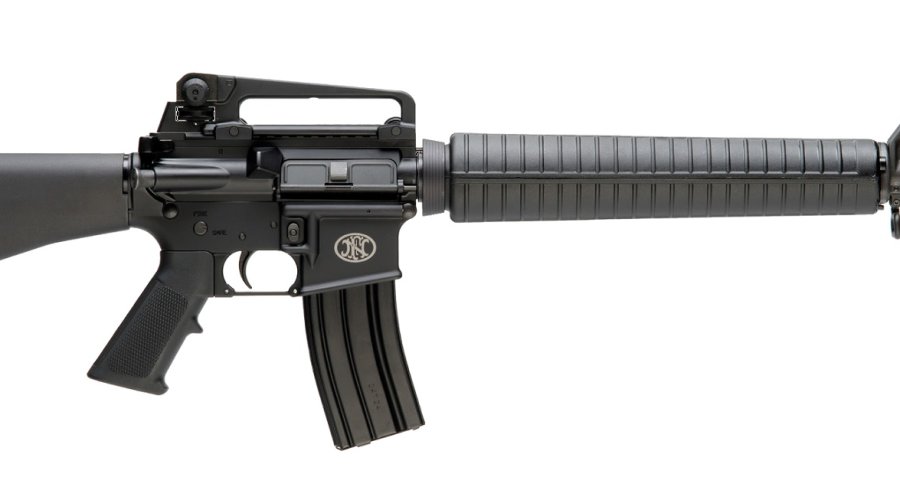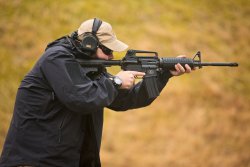 After so many years of experience in manufacturing "Black Rifles" for the U.S. military, in early 2014 FNH-USA finally decided to answer the request from the many sports shooters and enthusiasts worldwide who had been asking the company to come out with a commercial-grade AR-type rifle that would offer the same quality levels as the M4s and M16s that were being sold to the Armed Forces.
Albeit seen by some as a "drawback" from the company who is already marketing civilian-grade versions of military rifles and SMGs such as the F2000, the SCAR and the P90, this decision had an overall sound reason: despite the availability of more modern, and overall superior, weapon systems for both civlian and MIL/LE customers, the AR-15 design seems to witness no decline in popularity. Shooters worldwide have now been used to the AR-15, for over fifty years now; just like its arch-rival, the AKM, but unlike many modern competitors, the AR-15 platform has been thoroughly tested, and both professionals and civilian gun enthusiasts came to appreciate it.

The AR-15 design may no longer be a state-of-the-art product, but it surely reached a modern classic cult status, and with most related patents now expired and the production technologies being no longer extremely expensive and available only to huge manufacturing conglomerates, AR-15s can be made for both military and civilian purposes fairly easily and cheaply anywhere in the world.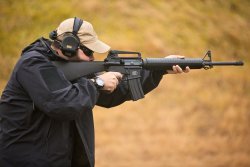 First showcased at the 2014 edition of the SHOT Show, the FN15 series rifles have started popping out on the U.S. civilian market in significant quantities only much more recently, offering a high quality level for their market segment at an average-to-low price that may not be as low as many budget-grade AR-15s are in Europe (NORINCO and SDM AR-15s are not sold in the United States!), but nonetheless remains lower than the price asked for similar rifles manufactured by most different competitors; not to mention, they remain cheaper than most of the more modern and "trendy" platforms available out there.
Built out of matte black hard-anodized, forged MIL-SPEC upper and lower receivers, the FN15 rifles all implement the quintessential AR-15's direct gas impingement system; the two baseline models only differ due to their overall and barrel lenght, and of course their furniture.
The FN15 Carbine comes with a two-parts, classic-style polymer handguard, a six-position collapsible stock and a step-cut 16-inch barrel − the minimum barrel lenght for centerfire and rimfire rifles and carbines that can be readily sold on the civilian market in the United States without requiring a that can be sold in the United States without requesting an NFA/SBR license to the ATF.

The FN15 Rifle comes instead with an M16-A2 type fixed stock and full-lenght two-pieces polymer handguard, and with a 20-inch barrel.
Both variants are fitted with chrome-lined, cold hammer-forged barrels featuring birdcage flash hiders (also known as A2 muzzle brakes) and an 1:7" rifling pitch.

Both models also offer a standard AR-15 controls configuration (safety switch and hold-open release button on the left side only, forward assist and magazine release button on the right side only), as well as fixed front post sights and adjustable rear sights integrated on a removable carrying handle, installed on a MIL-STD-1913 "Picatinny" rail that can dub as an attachment point for any aftermarket optical or electro-optical aiming device. The standard delta ring mounting system allows a quick removal of the factory handguard and their replacement with aftermarket variants.
Both the FN15 Carbine and the FN15 rifle fire 5.56x45mm or .223 Remington ammunition, and feed through standard AR-15 type, STANAG 4179 compliant magazines of any make, capacity, or material. They are also both built on rigid industry standards for the AR-15 platform, meaning that they're readily compatible with commonly available parts, accessories and components from most manufacturers.
So far, the FN15 rifles are being sold only in the United States, at a manufacturer's suggested retail price of $1.149,00 for both models − that's 946,77€ at current change, but even adding import and proofing fees, VAT, and other factors that make gun prices skyocket in Europe, the FN15 rifles should remain cheaper than many other competitors... if they're ever exported from the United States, that's it.
Furthermore, FNH-USA announced that the FN15 line will be expanded in 2015 with four new models − dubbed the FN15 MOE SLG, the FN15 Tactical Carbine, the FN15 Sporting and the FN15 DMR − that will be first showcased at the 2015 SHOT Show in Las Vegas. Of course all4shooters.com will cover the SHOT Show, so stay tuned on our webpages for further informations as they become available!
This video has been hidden because of an external service (YouTube) that could potentially collect personal data.Allow video services for the duration of the visitAllow video servicesStop allowing video services