FN has been building the FN 303 compressed air-operated, shoulder-fired 18-mm launcher with a 15-round drum magazine for a long time, since 2003 to our knowledge, and around 25,000 of these are being successfully used by law enforcement officers worldwide. Building on this wealth of experience, the more compact FN 306 has now been designed, which is easier to handle and is largely comparable to a service pistol. Police officers and security personnel have already learned and consolidated their handling skills during their shooting training, so the changeover to the FN 306 tool should be straightforward.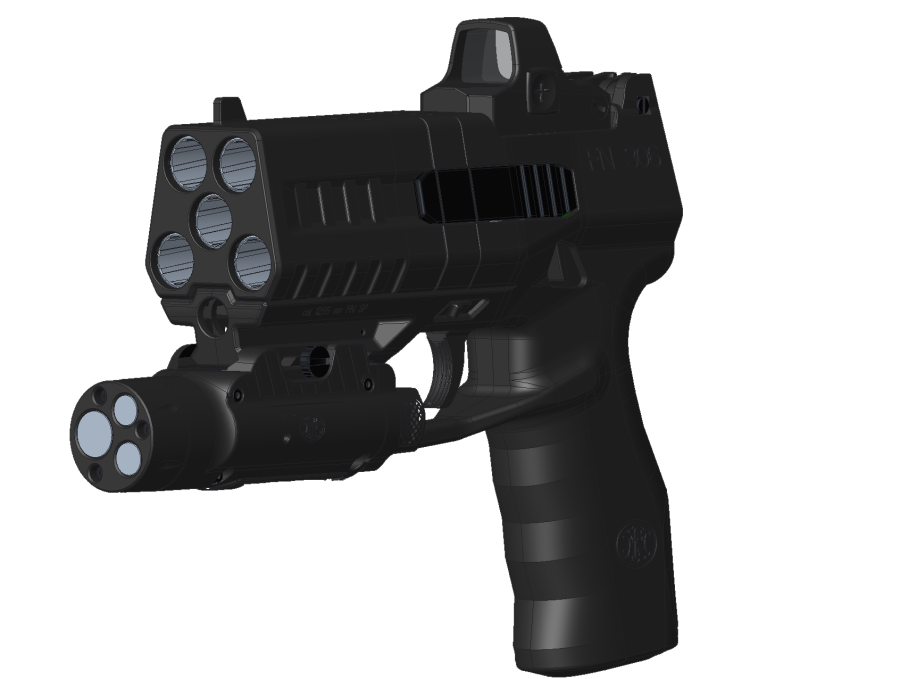 The FN 306 is a conventional pistol-style launcher with an interchangeable tube magazine at the front with a capacity of five 12.55mm FN SP cartridges featuring a flexible elastomer projectile. Designed as a "non-lethal" and "less-lethal" means of engagement, respectively, both the caliber and the elastomer compound of the projectile were specifically developed by FN to minimize the risk of physical harm to the aggressor who is to be incapacitated in the short term. The FN 306 device is intended for close-range use at up to 10 meters and is designed to deliver an impact hit with high accuracy and an energy of around 30 joules.
A smart tool: the new FN Smart ProtectoR concept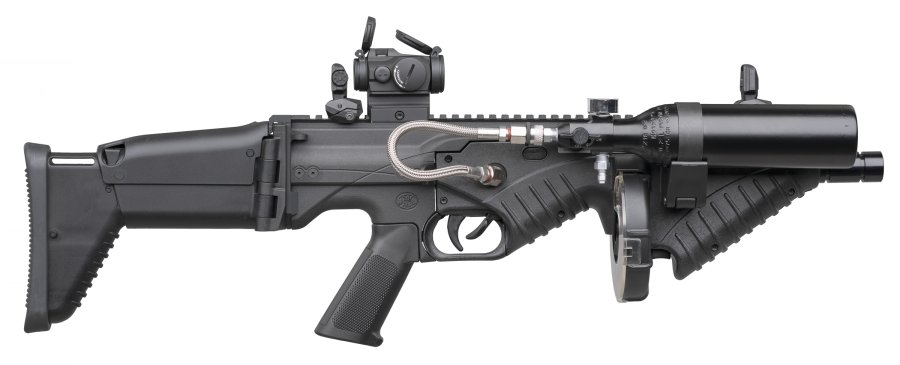 Presented to the trade public for the first time at MILIPOL, the FN Smart ProtectoR concept is rounded off by a conventional micro red dot sight on the top of the FN 306 unit, which facilitates clean hits in stressful extreme situations (correctional facility riots, demonstrations, etc.).

This is joined by the FN VictoR-SP safety enhancing system attached to the MIL-STD-1913 mounting rail, which at first glance looks like a light-laser module. FN VictoR-SP identifies in real time body zones that should be hit or not hit for the safety of the hostile counterpart, so that the Smart ProtectoR user receives a warning signal or the trigger mechanism of the FN 306 launcher is even blocked.

---