Article also available in other languages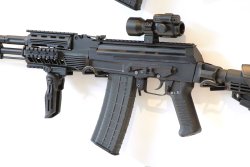 It's no mystery that the manufacture and distribution of Kalashnikov-derivative assault rifles and carbines for military customers has not been a Russian monopoly for decades, now.
The same Russian arms industry is actually very well aware, and dolent, of this − ever since when the former Warsaw Pact Countries switched to free market economy, and Russian gunmakers had to face competition from the arms manufacturers of these very same formerly allied Countries to which the Soviet government had granted a license to locally produce AK/AKM-based firearms for internal use.
What will be more surprising to the general public − while the experts of the guns world already know − the Russian-made AK/AKM variants aren't nowadays known for being the best in quality, solidity and modernity anymore.
The ARSENAL JSCo. company, headquartered in the Bulgarian town of Kazanlak, is instead a well-established manufacturer and exporter of civilian-grade and military-oriented Kalashnikov-based rifles, carbines and shotguns at a global level, and its products are highly regarded for being very well made, for being very good performers, and for being much more user-friendly than most of all other AK-type guns out there.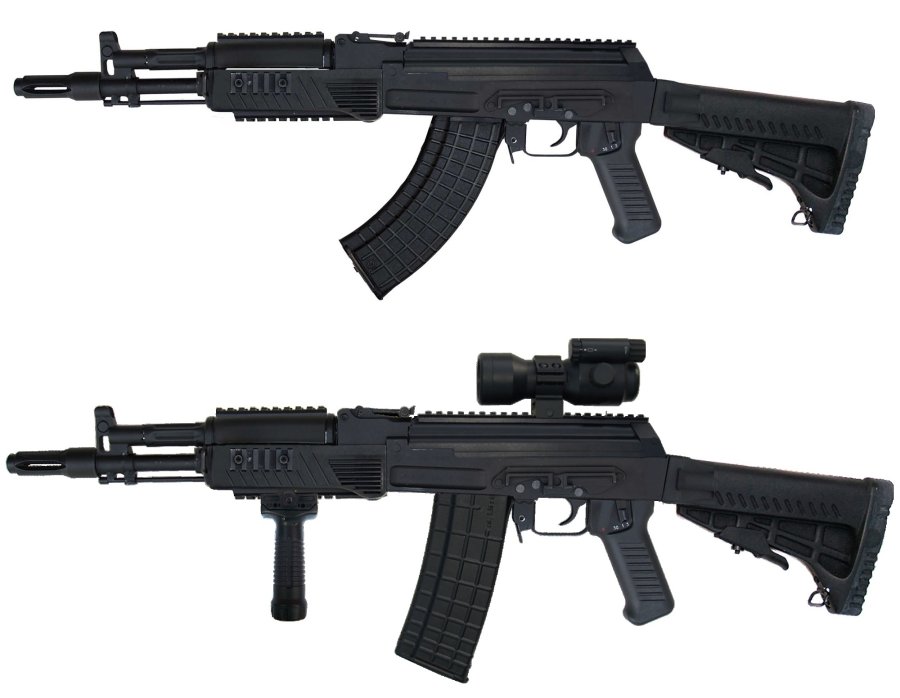 What tells ARSENAL's rifles and carbines apart from its most direct competitors is the manufacturing procedure: unlike the vast majority of other AK/AKM-type rifles, which are built around a stamped steel receiver, the ARSENAL products feature a receiver that's milled out of a hot die forged solid blank.
This manufacturing procedure was indeed used for the early AKs by the Soviet State factories themselves, although it was abandoned when the "modernized" AKM was introduced in the mid-to-late 1950s, as using metal stampings would save time and money. As a matter of fact, ARSENAL's AKs are slightly more expensive than most of their competitors − and also slightly heavier − but they're also unparalleledly better made, more solid, more accurate. As a matter of fact, with their system service live ranging from 15.000 to 20.000 consecutive rounds, ARSENAL's AK/AKMs variants are probably the best ones currently manufactured.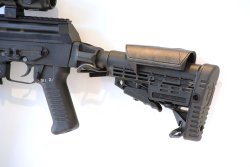 At the 2014 edition of the  EUROSATORY defense expo − which took place on June 16th thru 20th at the nord Villepinte exhibition and conventions center at the outskirts of Paris − the ARSENAL JSCo. company showcased many of its milled AKM-type rifles and carbines, including one of its newest: the AR-M5 FTB compact assault rifle, available in 7.62x39mm and 5.56x45mm NATO calibers.
ARSENAL's AR-M5 FTB rifle was conceived for military special forces and Police SWAT-type units, and as such it's slighly smaller than most of its most direct competitors: its overall lenght ranges from 840mm. to 940mm. depending from the status of the stock, and the cold-hammer forged, chrome-lined stainless steel barrel is 32 centimetres long overall, including the proprietary four-vented flash hider/muzzle brake. The overall weight of the ARSENAL AR-M5 FTB rifle tops 3,9 kilograms (empty).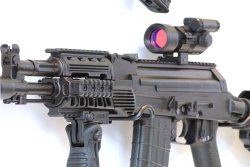 Other features that tell the ARSENAL AR-M5 FTB rifle apart from other Kalashnikov-style rifles and carbines include the contemporary presence of a side-mounting bracket for Warsaw Pact optics interfaces and of a full-lenght top MIL-STD-1913 "Picatinny" rail, which allows the use of combat and commercial gunsights of either "eastern" or "western" type or origin.
The pistol grip, featuring a peculiar slip-proof ribbed theme, and the likewise distinctively-shaped adjustable buttstock are manufactured out of fibreglass-reinforced polycaproamide, a synthetic material also known as "Nylon 6". The two-pieces, railed polymer forend is instead provided by the Israeli FAB DEFENSE company.
The proprietary telescopic buttstock can be removed by the user, if required, and replaced with an adapter that will make the ARSENAL AR-M5 FTB assault rifle compatible with any type of M4-compatible stock available out there, no matter the make or the model.
In a bid to make the AK design more user-friendly, the AR-M5 FTB sports a four-positions fire selector on the left side of the pistol grip; it's easy to operate with the shooter's thumb or index (if lefty), and will be automatically engaged when the main selector switch − the well-known wide lever located on the right side of the receiver − is set on the full-automatic fire position. Unlike the classic lever selector, the grip-mounted selector found on the AR-M5 FTB provides a 3-rounds controlled burst option.

The ARSENAL AR-M5 FTB assault rifle will use any type of AK/AKM-compatible magazine in its 7.62x39mm caliber variant, and proprietary 30-rounds magazines in its 5.56x45mm NATO caliber variant; although not officially confirmed, the possible compatibility with aftermarket adapters allowing the use of STANAG 4179 magazines could be an interesting aspect to explore for prospective military or law enforcement users that already have 5.56mm-caliber individual weapons and STANAG magazines in their inventories.