It can be difficult to understand how a revolver can cost 25,000 euros. At least until you encounter a revolver produced by Janz, a German company based near Hamburg.
Its slogan is "precision up to the smallest detail". Janz began working as a part supplier for Korth, another famous manufacturer of fine handguns, until a series of vicissitudes with the latter encouraged it to use the acquired know-how to start its own production.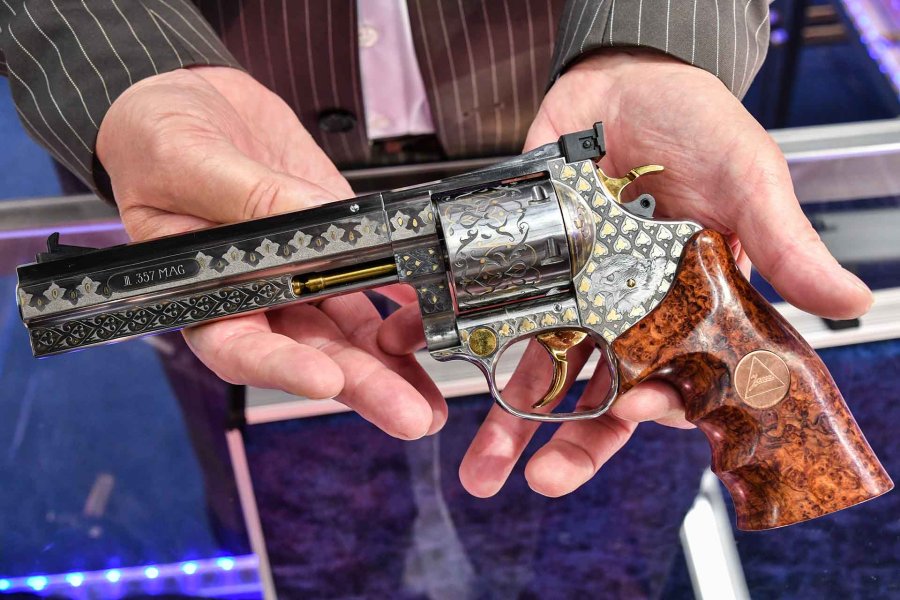 Among the features that were defined by Janz, the new revolvers should have a trigger system based on the one developed by Willi Korth, a frame based on S&W's N or L types, practical but beautifully executed surface treatments with "Made in Germany" technology, all parts hardened and polished with the highest quality. Pricing was established to be similar to Korth, based on a production of about 100 units per year.

Quick Change System: the revolutionary system from Janz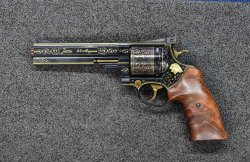 So the Janz revolvers were born. Today they come in fixed barrel lengths as well as with the Quick Change System. This revolutionary system allows you to convert your revolver from a .22LR up to a .454 Casull. The available calibers are .32, .38, 9 mm Para, .357 Mag, and .44 Mag. Available barrel lengths are 3", 4", 5", 6½", 7", 8", 8¾", 10", 12". Custom calibers and barrel length are available upon request.
Janz produces three frame sizes, the Type EM (the smallest one, available from 22LR to .44 Mag caliber), the Type E (the middle size, from 22LR to .454 Casull), and the Type MA, the largest frame, which is currently available in .500 S&W and .460 S&W. There are also the Types EM-S and E-S that are the same as the EM and E, but with changeable calibers and barrels.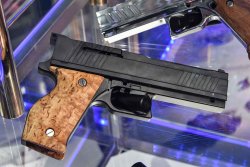 Janz claims that its mechanics "eliminate Korth deficiencies".  Due to the German Proofing Process, its revolvers are made from specially hardened steel and are 30 percent stronger than required by US standards. Coming in 2018 after five years of development, there is also a semi-auto pistol - the totally new Janz-Schuknecht Pistole in 9mm Para.
It's a striker-fired, locked breech, short barrel recoiling handgun with an unusual locking mechanism based on a roller locking piece. 
Apart from its high-end luxury qualities, what really makes Janz production stand out is the level of finish and customization, with high gloss, matt, stainless or plasma coated surfaces and a limitless choice of engravings with or without gold inlays. Since these are custom-made guns, any unusual idea or request can be satisfied. The photos show some "one-of-one" revolvers we saw at IWA 2018. But if you want to become the proud owner of a Janz's revolver, be prepared: the waiting time is about one year.