There are some guns whose story is so intertwined with legend that it's hard to separate the facts from the myths. One of these guns is certainly the Colt Buntline, the long-barreled variant of the Colt 1873 Single Action Army revolver. 
It takes its name from Ned Buntline, pseudonym of the American writer and journalist Edward Zane Carroll Judson Sr., who reputedly commissioned the Colt firearms manufacturer such a customized version of the SAA revolver. 
As a matter of fact,  no evidence of his involvement in its production has ever been found, but the name stuck to the gun and enthusiasts - and even Colt itself - begun to call long-barelled SAA revolvers "Buntline Specials" or simply "Buntlines".

Chiappa SAA Buntline with 12" barrel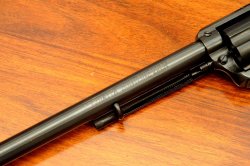 At IWA 2014 Chiappa Firearms introduced its own version of this legendary gun.
Chambered in .22 Long Rifle and featuring an impressive 12" (30,5 cm) barrel, the Chiappa SAA 1872-22 Buntline is an affordable single-action plinker that looks and feels like the old .45 Colt Peacemakers without being as expensive to buy and to use. 

Particularities of the Chiappa Buntline revolver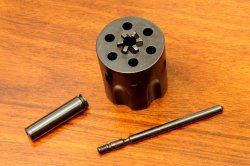 The Chiappa Buntline revolver fatures a cast zamak-alloy frame – the barrel is steel, of course – and can be  used with any standard make of .22 Long Rifle, long or short ammunition in either regular, high velocity or hyper-velocity loading. Actually, the standard cylinder is chambered for 22 Long Rifle cartridge (22 Short and 22 Long cartridges can also be fired in the Long Rifle cylinder), but the Buntline is offered with a second cylinder chambered for the .22 WMR (Winchester Magnum Rimfire) cartridge.
While other standard Chiappa SAA 1873-22 models do not have adjustable sights, the Buntline version sports an adjustable rear sight. Front sight is fixed.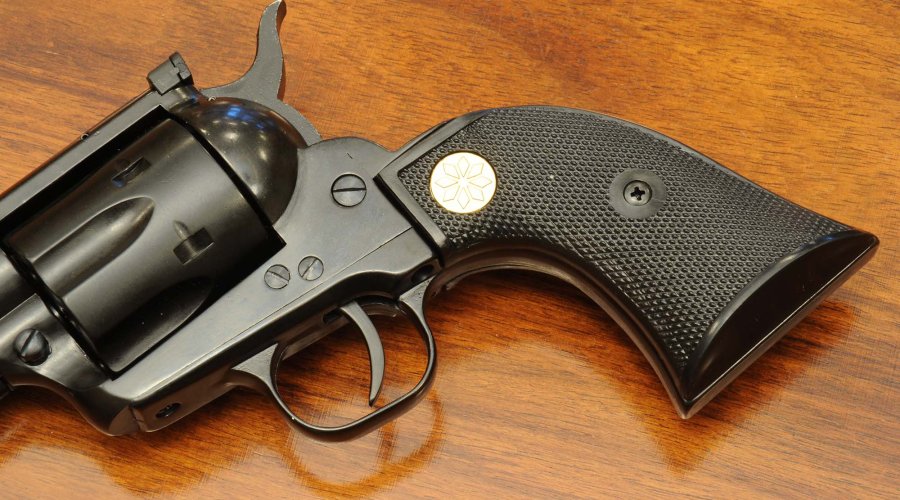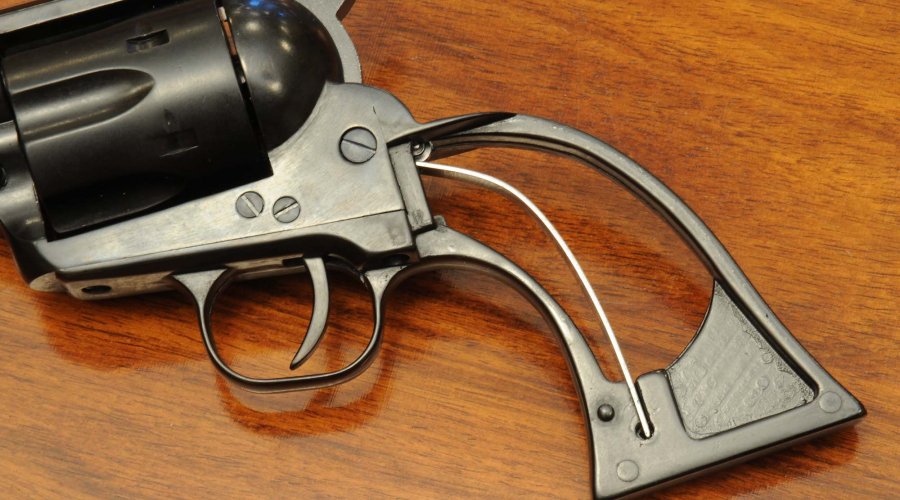 All Chiappa Firearms "Buntline" revolvers feature a single-action hammer that can be half-cocked to act as a manual safety.
For the US market, a key lock is provided on the left side of the frame, just behind the cylinder, so that the revolver may be made inert for long-term storage to avoid unauthorized access and use.
Priced at 309,00 US dollars (339 euro for the European market) Chiappa Firearms SAA 1872-22 Buntline is a good choice for practicing with inexpensive rimfire ammunition.
The light recoil is also a plus for long, entertaining shooting sessions. Not to mention the fun of shooting with an "Old Wild West", 12" barelled gun.