Possibly the world's most important Law Enforcement and Security forces trade show, the Milipol takes place every other year - alternating with the EUROSATORY - in Paris. This year marks the 20th edition of the event; Milipol 2017 will be held from 21 to 24 November 2017 at the Paris-Nord Villepinte exhibition centre. Over 940 exhibitors will showcase their products to 30.000 professional visitors.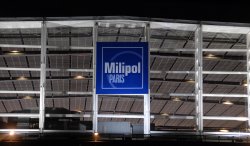 Yukon/Pulsar (Booth #6B123) will introduce three night vision devices at the Milipol: : the Pulsar Helion XQF and Helion XP lines of thermal imaging monoculars, the Trail XQ38/XQ50 and Trail XP38/XP50 lines of thermal imaging riflescopes and the Digisight Ultra N355 digital night vision riflescope. The Helion and Trail lines of Thermal Devices are extremely versatile and flexible optics, suitable to both professional and Law Enforcement use; the Digisight Ultra N355 is a digital enhanced night/day riflescope that also progresses its proven technology to a level that is very attractive for professional adoption.
DIGISIGHT ULTRA N355 digital night vision riflescope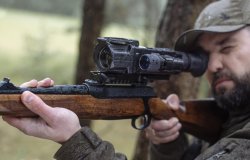 The Pulsar Digisight ULTRA N355 is part of a new generation of digital night vision riflescopes. The riflescope shares a unified Pulsar hardware and electronics platform introduced in 2017 making it a feature-rich piece of equipment; among these, the long-lasting B-pack power supply system, a Wi-Fi module for video streaming, and integrated video and sound recorder with 8 Gb storage.
All these features are packed in a rugged, fully waterproof, ergonomic and recoil-proof body.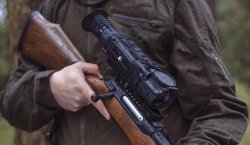 The Digisight ULTRA N355 riflescope integrates a highly sensitive 752x582 monochromatic CCD sensor that is compatible with both night and full daytime use. Digital zeroing allows to store in memory 15 zeroing distances making possible a quick switch between multiple rifles and types of ammunition. High shock resistance of this riflescope permits the use in conjunction with heavy caliber weapons, including smoothbore and sniper rounds.
HELION Thermal imaging monoculars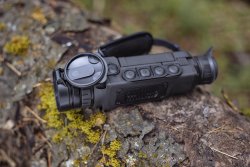 The Pulsar Helion series of thermal imaging monoculars introduced in 2017 include two product lines - Helion XQF and Helion XP. Both Helion models use a 50HZ frame rate uncooled microbolometer with 17 µm pixel pitch. XQF models feature 384x288 sensor resolution and fixed objective lenses, while XP models feature a top of the line 640x480 sensor and interchangeable objective lenses.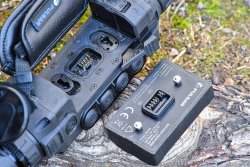 The HELION series thermal imagers are suitable to a wide range of professional and semi-professional applications, including but not limited to surveillance, law enforcement and life rescue, maritime operations and  perimeter protection for security sensitive sites.
All Helion series monoculars employ an AMOLED display, built-in video and photo recorder, integrated Wi-Fi module, standard B-Pack power source (8 and 16 hours operation capacities are available) and rugged IPX7 waterproof housing.
The firmware offers a score of features, such as a stadiametric range finder that can help to estimate the range to the target based on its size, variable digital zoom (4x for XQF and 8x for XP models), 8 different color palettes optimized for the best image sharpness and clarity, 3 modes of calibration - Automatic, Semi-Automatic and Manual.

TRAIL Thermal imaging riflescopes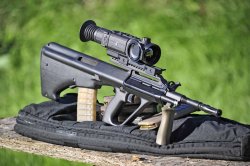 Many features have been deployed on a systems-wide scale, such as the already mentioned rechargeable B-pack batteries, integrated video recording and Wi-Fi communication capabilities, Micro-USB port for charging device and file download; and of course, platform commonality -  the shared design and project philosophy is obvious, observing the Trail, Helion and Digisight Ultra N355.
A high performance AMOLED microdisplay offers excellent image sharpness and contrast, so that even the slightest detail of the target is clearly visible, a vital aspect when target discrimination is paramount, as in law enforcement operations.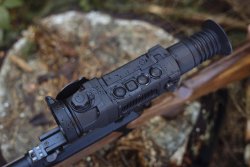 Each Trail riflescope can save up to 15 zeroing distances in 3 various zeroing profiles for different rifles or ammunition types. "Picture-in-picture" mode can be activated when it is necessary to magnify the target while maintaining situational awareness of the environment. A simple stadiametric range finder helps to estimate the distance to the target and improve shooting accuracy.  Reticle color and configuration can be changed in settings in a matter of seconds; two color palettes are available, "Hot White" and "Hot Black".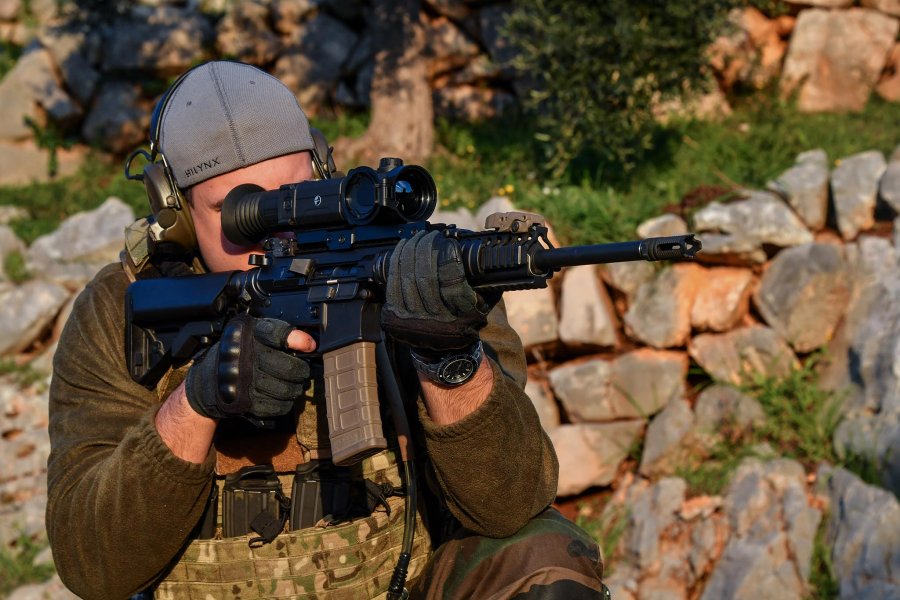 TRAIL riflescopes are fully waterproof (IPX7) and protected against any unfavorable weather conditions. The riflescopes are meant for tough shooting and can withstand high caliber recoil with up to 6000 J of muzzle energy. Detection distances of TRAIL series reaches a staggering 1800m distance in complete darkness.
---
For more information, please visit Pulsar Booth #6B123 at Milipol 2017, Paris-Nord Villepinte, France, or visit Pulsar website.