This is truly called "family business" as not only Jerry and Kay, but also their daughter Lena Miculek are true shooting talents with countless trophies and titles in the international IPSC/Action world. Just to have it mentioned: his wife Kay Clark-Miculek comes from the Clark Custom Guns gunsmithing dynasty, a company founded in 1950 by world-class precision shooter Jim Clark Sr. (United States Marine National Champion Bullseye Shooter). Kay Miculek is a two-time IPSC World Champion in the Women's Open Division and holds many other national titles. With parents like that, it's little wonder that talent was passed on to their daughter: Lena Miculek began shooting at the tender age of eight and is known for her perfection with long guns, which has earned her a 2017 World Championship title with rifle (Open Division, Lady Category) and three World Championship titles with shotgun (Standard Division, Lady Category) in 2012, 2015 and 2018, among others.
The Miculeks: a "passionate family" of top shooters
Born on the seventh of September 1954 in Freeport, Texas, Jerry Charles Miculek Jr. has mastered every type of firearm with an almost unbelievable shooting skill. But he is especially known for his shooting skills with the revolver, so much so that he is rightfully considered a legitimate successor to early legendary U.S. marksman Ed McGivern (Oct. 20, 1874-Dec. 12, 1957). Jerry, a two-time IPSC World Champion in the revolver division, achieved the following feats with the revolver, among others, that seem out of this world: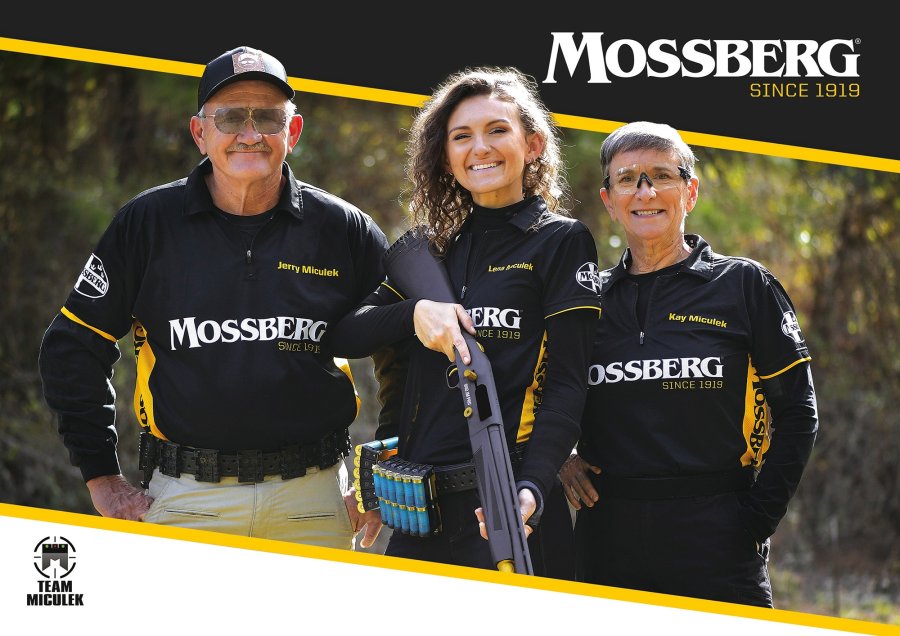 8 shots on one target in 1.00 seconds; 8 shots on four targets (2 hits each target) in 1.06 seconds; 6 shots – reload with clip – 6 shots (total 12 shots) in 2.99 seconds; 6 shots each from 10 revolvers (total 60 shots) in 17.12 seconds; 5 shots in 0.57 seconds in a group the size of a playing card.
Jerry Miculek worked with Mossberg to develop the 940 JM Pro autoloading shotgun, which was introduced to the market three years ago. The fact that he can also handle a shotgun reasonably quickly is proven by 23 shots on target with a Mossberg 930 sporting shotgun in a sensational 3.73 seconds. The list of unbelievable things could be continued indefinitely. 
Dealers meet Jerry + Kay Miculek at the Ferkinghoff IWA booth

IWA trade visitors will get the rare chance to meet Jerry and Kay Miculek for talks, autographs and photos at the Ferkinghoff booth Hall 1-447 on three days of the show from March 2 to 4, 2023, from 10:00 to 12:00 and 14:00 to 17:00 respectively. We from all4shooters.com are of course live on site and will be shooting videos for all fans of Mossberg and the Mikuleks. 
This video has been hidden because of an external service (YouTube) that could potentially collect personal data.Allow video services for the duration of the visitAllow video servicesStop allowing video services