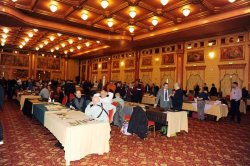 Next November 29-30 2014 the 18th edition of C.I.C. (Corporazione Italiana Coltellinai – Italian Knifemakers Guild) Knife Show will take place at Marriott hotel.
About 70 knifemakers, not only italians, but from all over the World, will attend the show.
The Milan show meets the public's approval for several reasons; we will try to list some of them starting from the place it is held.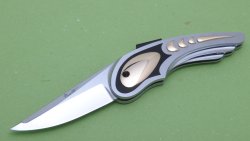 First of all the town of Milan can be easily reached both from Europe and with a non-stop flight from all Continents.
Its international characteristics allow the exhibitors, collectors and visitor to enjoy an agreeable stay for many reasons: Milan has the reputation to be the dynamic Italian capital of business and fashion; it's nice and hospitable.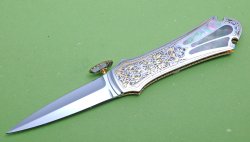 The Milano Marriott hotel, where the show takes place, offers one of the most fascinating hall because of its working environment and architecture and, last but not least it allows both knife makers and visitor to have access to good services for a more pleasant stay at the show.
One of the reasons for its increasing success, is the anomaly of the exhibition. Corporazione Italiana Coltellinai – Italian Knifemakers Guild is a non-profit organization and for this reason it can aim to the best quality without any let-ups which could deteriorate the top level.
The C.I.C. executive committee reserved the admittance at the show as exibithors only to custom knife makers members of the Corporazione, and this main feature, unique in the rest of the world, increased the collectors' interest coming from all over the world.
The quality of the participants is remarkable, not only because our Italian masters have an excellent stature but also because the masterly mix with foreign masters enhances an interesting competition.