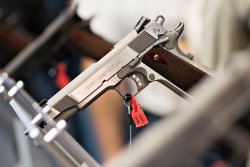 Bloomberg L.P. - Bloomberg Business (www.bloomberg.com)
First established in 1836, Colt's Manufacturing Company has been the most famous name in American gunmaking worldwide for 179 years.

Not only has it sold hunting, sporting and defensive handguns, revolvers and rifles to civilian shooters throughout the world, scoring huge commercial success for decades; but the company has also provided the U.S. Armed Forces with service firearms ever since the American Civil War, and all throughout its history has been a provider of service handguns, revolvers, sub-machine guns, carbines, assault rifles and many others to dozens of law enforcement agencies and militaries worldwide.
And yet, despite the overall soaring level of civilian gun sales in the United States, Colt group has been in financial troubles for quite some time now. Colt Defense LLC. − the MIL/LE/Gvt. sales branch of the group, split from Colt Manufacturing Company in 2002 and then merged again with it in 2013 − enjoyed a lucrative stretch in the late 1990s and early 2000s as the U.S. military's sole supplier of M4 carbines, but has struggled in recent years with a slowdown in rifle sales and its 2013 loss of a key contract for M4 sales to the U.S. Army.
Sgt. Joe Padula, Combat Correspondent, U.S. Army
The company has also suffered accounting problems that caused it to revise prior years' reported financial results and miss a creditor's initial filing deadline for an annual report, according to regulatory filings.

Plus, the company borrowed $70 million from Morgan Stanley in 2014 to pay interest on its bonds, and in February it warned it might not have enough cash to make an interest payment by a June 15 deadline. This year, it struck a $33 million refinancing deal with hedge fund Marblegate Asset Management LLC that also freed up some additional liquidity, according to filings. Ultimately, it failed to turn its performance around or negotiate a deal with all its creditors before its payment deadline: on May 22nd, it missed a 10 million US$ payment rate towards senior holders of 250 million US$ in stocks.
On Monday, June 15th 2015, Colt officially announced to have filed for Chapter 11 bankruptcy protection.  Chapter 11 is a form of bankruptcy reorganization available to individuals, corporations and partnerships in the United States. It has no limits on the amount of debt, and is thus is the usual choice for large businesses seeking to restructure their debt.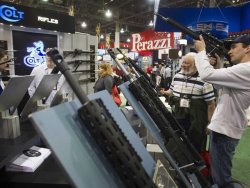 The debtor usually remains in possession of its assets, and operates the business under the supervision of the court and for the benefit of creditors. The debtor in possession is a fiduciary for the creditors. If the debtor's management is ineffective or less than honest, a trustee may be appointed.
A creditors committee is usually appointed by the U.S. Trustee from among the 20 largest, unsecured creditors who are not insiders. The committee represents all of the creditors in providing oversight for the debtor's operations and a body with whom the debtor can negotiate an acceptable plan of reorganization.
A Chapter 11 plan is confirmed only upon the affirmative votes of the creditors, who are divided by the plan into classes based on the characteristics of their claims, and whose votes are a function of the amount of their claim against the debtor. If the debtor can't get the votes to confirm a plan, the debtor can attempt to "cram down" a plan on creditors and get the plan confirmed despite creditor opposition, by meeting certain statutory tests.
Now, Colt plans to reduce its $355 million debt burden via a court-supervised auction of its business, to generate proceeds to repay some of its lenders, while at the same time continuing with its activities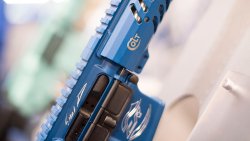 Bloomberg L.P. - Bloomberg Business (www.bloomberg.com)
The current management team, which has been led since October 2013 by President and CEO Dennis Veilleux, will remain in place throughout the process.
The Company's private-equity backer − Sciens Management, LLC. − has agreed to act as a "stalking horse bidder" (the lead bidder of the sale) and proposed to purchase substantially all of Colt's assets, assuming secured liabilities and all liabilities related to existing agreements with employees, customers, vendors, and trade creditors. Colt is not new to Chapter 11 bankruptcy protection, having used it in 1994 to reorganize itself.
All through the year 2014, Colt seeked its creditors' support for a restructuring plan, including a debt-for-debt exchange or, alternatively, a "prepackaged" bankruptcy filing that could have made the Chapter 11 procedures easier. Bondholders, however, reacted less thsan enthusiastically due to the fact that those deals would have slashed the amount of money owed to them by Colt: as of today, just 5.9% of the bondholders had registered their support for those proposals.
Only time will tell whether or not Colt will succeed in reorganizing its debt; truth be told, in the past years Colt has struggled to appeal the commercial and military markets in a time of increasingly dynamic competition, partially due to its lack of effective marketing efforts; unfortunately the rate of successful Chapter 11 reorganizations is statistically low (sometimes estimated at 10% or less), and a full-blown bankruptcy of such an important brand would cause a serious backlash on the international civilian and MIL/LE/Gvt. firearm markets.