High quality and affordable prices are the two main factors of success for Sellier & Bellot. Reason enough for us, to give you some backgrounds about the company and the products, delivered to hunters and shooters worldwide.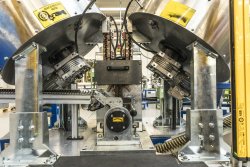 A focus on research and development has led to a number of innovations like Sellier & Bellot's NONTOX primer mixture, lead-free projectiles and even infrared tracer bullets. The majority of civilian products for hunters and shooters are exported all over the world. An integral part of production is the manufacturing of tooling, as well as development and implementation of technology for the production of ammunition.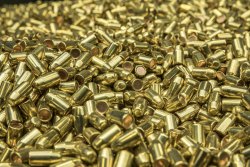 Sellier & Bellot is also a significant supplier of small caliber ammunition for military and law enforcement forces around the world. Their unique flexibility in production enables the adoption of special requirements and the manufacturing of ammunition tailored to customer´s needs. CIP standards are followed for commercial ammunition, while NATO standards are applied for military production.

Sellier & Bellot is part of the international CBC Group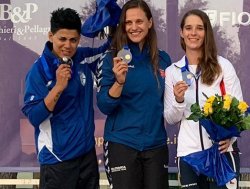 Shooters sponsored by Sellier & Bellot won a total of 10 medals from the 2019's European Championship in Lonato, Italy. The first success was achieved by  Danka Barteková . She defended her last year's title and became the European Champion 2019 in the Skeet discipline. In the team competition, Danka, together with the Slovak shooting team, won a silver medal. 
Barbora Šumová also celebrated two great successes at the 2019 Championship in Lonato. In the individual competition, she finished at third place, which also secured her a Quota place for the Olympic Games in Tokyo in summer 2020. Additional internationally well known members of the S&B shooting team are the World Skeet Champion for 2019 Tomáš Nýdrle and double European Skeet Champion Jakub Tomeček.
---
Highlights of the assortment of ammunition provided by Sellier & Bellot
Sellier & Bellot pistol ammunition in 9mm (9x19 and 9x21)

In the segment of rifle cartridges there is a very interesting innovation from Sellier & Bellot: Screen Ammo for shooting cinemas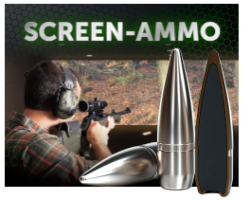 Sceen-Ammo has been especially designed for the use in modern shooting cinemas. These cartridges are also equipped with a unique NONTOX primer without any heavy metal emissions. Use of this special ammo does not harm the shooter's health nor pollute the environment. The core of the bullet is made from zinc, granting that there is also no vaporization of heavy metals into the air. Additionally the bullet is nickel plated, to reduce friction in the barrel.
Muzzle velocity of this special ammo has been decreased to reduce recoil. That's good for intense training sessions in a shooting cinema, especially for beginners and women. Compared to standard hunting ammunition, the mean point of impact – when shooting at short distances – remains unchanged. The advantage: there is no need to adjust your riflescope in the shooting cinema when using this special ammunition for your training.
Sellier & Bellot offers a huge variety of shot shells for hunters and sport shooters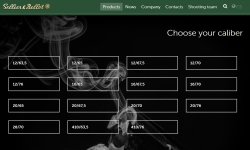 The S&B offer starts with plastic shells, delivered in a wide variety of configurations, to meet the requirements and needs of hunters and clay target shooters. Then there is the segment of non-toxic hunting shells, loaded either with zinc or steel pellets for the use in areas where non-toxic shotshells are mandatory.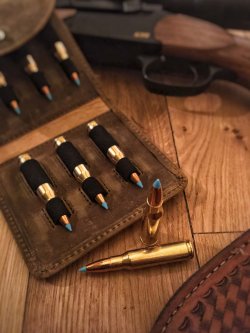 S&B also offers traditional shot shells with paper cases and felt wad. They are suitable for universal shotgun hunting. If your interest is more into slugs, no problem. S&B also offers single slugs with stabilizer in the assortment. They are mainly made for sport shooting.
Sport shooting with shotguns is a huge field for S&B and the variety of available ammunition is awesome. There are so many options and varieties of various loads and pellets or slugs for almost all sport shooting disciplines and competitions.
It's worth to follow the link to the offer from Sellier & Bellot on shotshells for hunters and sport shooters on the manufacturer's website.
That's a quick wrap-up about Sellier & Bellot, the company and some highlight products. We will have the opportunity to test and review the latest products and are looking forward to receive our test samples for our international team.