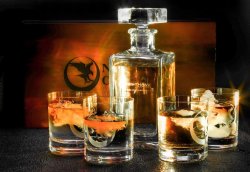 The usual warning always applies: never mix alcohol and guns. But after a long hunting or shooting day, once you have properly cleaned and safely stored your guns, you can take a well-deserved break in style. Nighthawk Custom comes into play here. The US company is a household name among gun enthusiasts for it top tier custom 1911 pistols and tactical shotguns based on the Remington 870. 
For some years now they have been also offering a line of revolvers in collaboration with the renowned German manufacturer Korth. Nighthawk Custom has something more to offer, however: a full merchandise line that, together with caps and shirts, includes products for spirits & wine enthusiasts.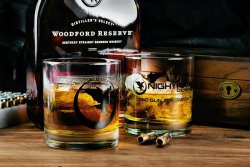 One of the latest additions is a refined waiter's knife prominently sporting Mammoth tusk ivory panel inserts on the stainless steel housing. With a 1.5" serrated stainless steel blade, the waiter's knife comes with a corkscrew and bottle opener – the latter featuring the Nighthawk Custom name and logo laser etched on top. Nighthawk Custom's mammoth tusk waiter knife is priced at $149.99.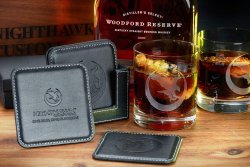 Another new product is the elegant Nighthawk Custom Decanter Set, consisting of a 24% lead crystal decanter with a 25 oz capacity and 4 non-lead crystal rocks glasses, all laser-engraved with the Nighthawk Custom Logo. The price tag here is $399.99.
11 oz. Additional rock glasses with a capacity of 11 oz and displaying he Nighthawk Custom logo on one side and the Moonhawk logo on the opposite side are available at $9.99 each.
Lastly, a set of high quality leather coasters with the Nighthawk Custom logo or the Moonhawk can complete the collection at $39.99. Each set comes with four coasters and a case to store them.