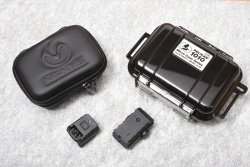 Roberto Allara, © Roberto Allara
Shooting well is something mysterious, perhaps a bit esoteric. There are those who have an innate predisposition – a few, but I've known a couple – and those who have to make long efforts to get there. Then it's a matter of subsequent improvement. The first steps are the most difficult ones, since you usually don't have an instructor-coach at your disposal. You should keep a shooting diary on which to record all the circumstances of each session; also experiment with variations that your instinct would tell you are wrong but that can hold some surprises; understand if the error is accidental or systematic. Here you need constancy, because there is no instructor who can suggest specific exercises to correct your mistakes.
All this refers to target shooting, but it also lays the groundwork for defense shooting or, possibly, dynamic shooting if this sport is of interest to you.

How to improve your shooting technique
Roberto Allara, © Roberto Allara
The two things to do to shoot straight, with a gun or a rifle, are to align your sights correctly and avoid trigger jerk. The first part is illustrated in every manual and in endless magazine articles with explanatory pictures; as soon as you have seen one, you have understood what you need to know. You learn to shoot correctly with practice and steady training. A good trigger is not necessarily a light one and practicing initially with a slightly heavy trigger teaches you many things. For dynamic and defensive shooting, it is better to start with no less than a couple of kilos. Sure, a trigger that doesn't creep helps, but pull weight is not decisive for a correct shot release. Otherwise you can't understand why you have trigger jerk even with a much lighter trigger.
This video has been hidden because of an external service (YouTube) that could potentially collect personal data.Allow video services for the duration of the visitAllow video servicesStop allowing video services
Mantis X, the pocket shooting instructor
You'd need an instructor but, as said, there's none available. Anyway, you can find a very useful and economical help in the form of the Mantis X10 Elite, the most complete version of the range. It is a very small piece of gear that weighs a few grams and mounts to the Picatinny rail already present on many guns. But if there is no rail, no problem, because the manufacturer offers a number of adapters that replace the magazine floor plate allowing for the attachment of the Mantis X. And if a specific adapter is not available, there's a universal one that can be attached onto the magazine floor plate and works great. The adapter comes in a blister pack that can be opened without tools – the Mantis X comes in a very well thought of package that also includes a micro USB cable for charging the internal Lithium battery, an instruction leaflet and a screw that can be tightened by hand to attach the device to the gun, replacing the already installed screw that would require a screwdriver for assembly and disassembly. I used a universal adapter by sticking it (a double adhesive tape is supplied) to the magazine floor plate. Alternatively, you can mount the Mantis to a long gun barrel, or even to an air rifle barrel.

By the way, since the device can be used for dry firing, you can train quietly at home, without the need for a shooting range and without making noise.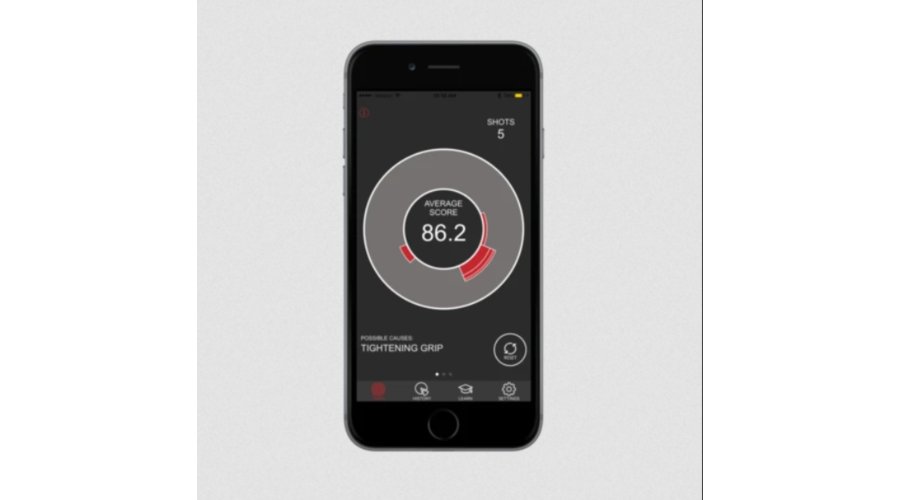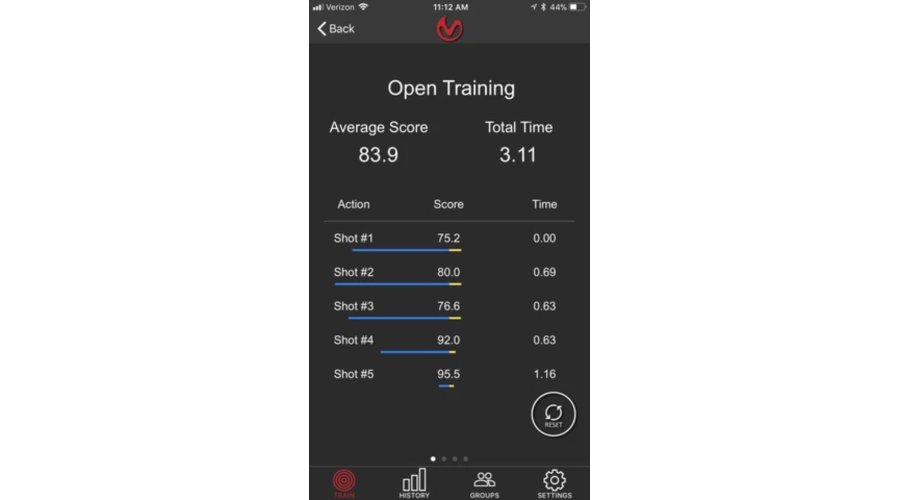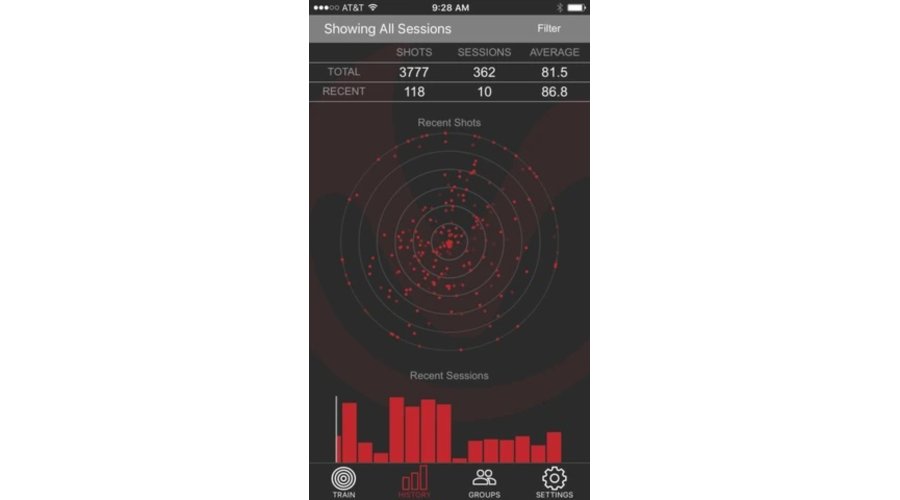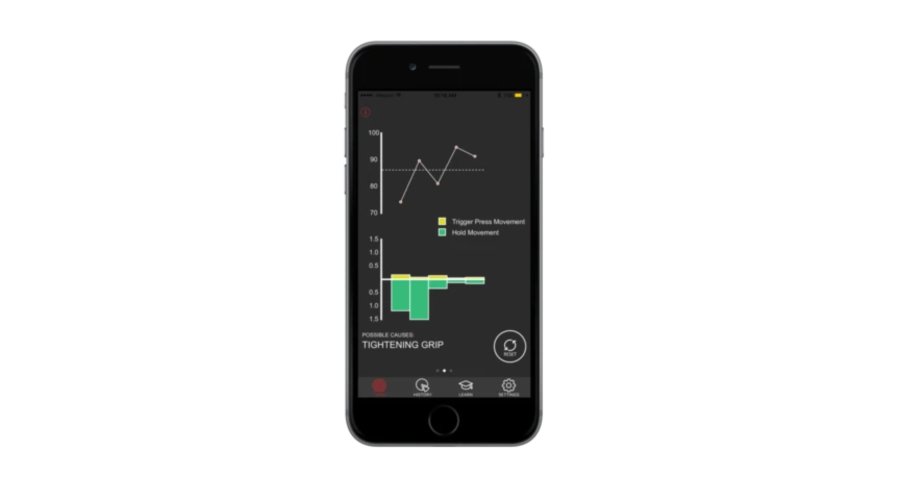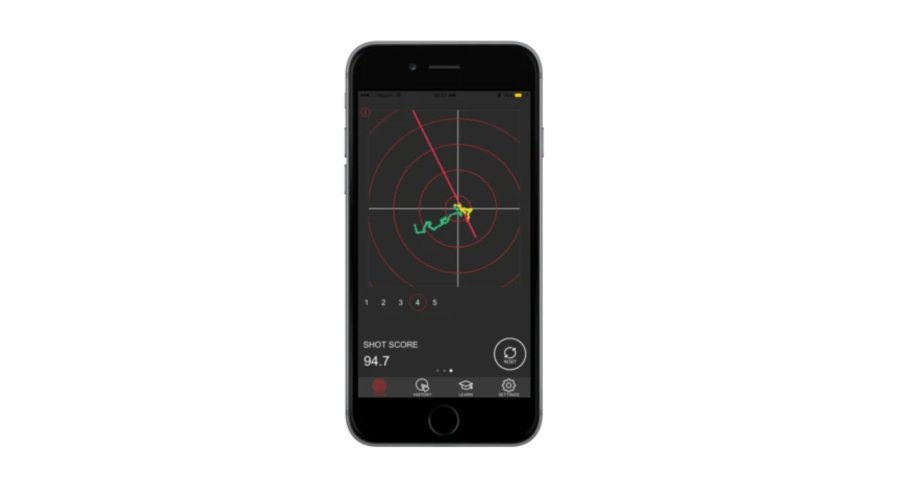 How the Mantis X works
But how does the Mantis X work? Since the system is always kept up to date, you are required to install the application on your smartphone. It can be downloaded from the manufacturer's website and is available in both IOS and Android versions. Then you have to turn on Bluetooth on your smartphone to pair and to calibrate the device leaving the gun undisturbed on a table for a few seconds.

After providing the app with the necessary data (whether you are live firing or dry firing, which gun it is, where exactly the device is attached to the gun and whether the shooter is right-handed or left-handed), you can start the test. I tried it dry firing at home, using a black disc that I stuck to the window glass as a target.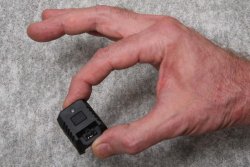 Roberto Allara, © Roberto Allara
The system collect all data regarding the movements of the gun both when aiming and firing – also when dry firing – and takes into account the last 300 milliseconds before the hammer or firing pin is released. A series of 10-15 shots should be fired to minimize the effect of a random error. The app indicates whether or not the shot is good, the movements of the firearm before shooting, the source of errors and the steps you should take to avoid them. That is exactly what an instructor would do. I performed several shots, both in double and single action, shooting almost at random and ending with a controlled series that the system judged as good. The system is light, it can be used everywhere, in the case of a carry gun the sensor mounted under the magazine does not get in the way of the holster, and you can practice, dry-firing, in any place where people don't get scared if you pull a gun.

The opinion of a real shooting instructor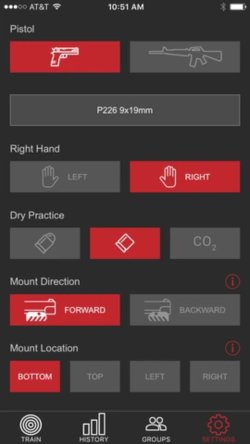 For completeness we wanted to hear the opinion of Biagio De Santis, a renowned shooting instructor who normally uses the Mantis X for his courses. Here's what he thinks: "I have been working and collaborating with companies that have been producing virtual training systems since 1996. Their real limitation is the ability of instructors to use them to best train their students. I have seen many of them used only as electronic targets, others gathering dust on some shelves for years, being used maybe only once."

"The Mantis X system makes use of several free specialized apps and is easy to learn. Like any valid measuring and checking device, it often faces negative opinions from experts who, however, do not know how to use it – and often don't even know how to set it, thus proving that they are not experts at all. Even more often they also prove that they are not even good shooters or instructors when they advise against its use, because otherwise it could show how many mistakes they make when shooting and teaching. These systems also serve to reduce unnecessary and harmful movements. Avoiding unnecessary movements saves time and energy, while other movements can be corrected if necessary to properly practice shooting techniques."

"The Mantis X is so non-invasive and light that I recommend its use in competitions for both long and short guns. What is usually ignored is that it can also be used profitably in dynamic sports and during quick firing, although with some limitations. The system not only allows you to read and analyze diagrams, data and statistics at the same time but also to share them on social media. The very intuitive graphic interface, with optional voice assistant, also features a special electronic tutor that shows tips to shoot better whether you are live firing, dry firing or using an air gun. Note: the system is very useful, almost indispensable in courses, as long as the instructors know how to use it and above all how to teach!"

Wrapping up
A last point to take into account is the retail price, which for the 10 Elite top version is only 249 USD, or about 220 euros: if you think how much you would have to spend in ammo and in shooting range costs to achieve just a fraction of the results you'll get with it, the device pays for itself in a very short time. The Mantis X can be purchased online through the manufacturer's website. 
---
For more information please visit https://mantisx.com/