Introduced in 2004, the Foretrex series, Garmin's first and pioneering range of wrist-mounted GPSs, has evolved over the years while maintaining its status as an essential navigation device that allows you to have all the functions of orientation, positioning, guidance and terrain analysis on your wrist. Garmin now unveils the latest version of this historic series: the Foretrex 801 and Foretrex 901 Ballistic Edition, two devices perfect for outdoor, action-related and tactical activities.
The Garmin Foretrex 801 and 901 receivers are designed to trace your route in any environment with the help of precise multi-band GNSS technology, specially developed functions for tactical profiles, and a battery life of up to 100 hours in standard navigation mode and up to 1,000 hours in Expedition power management mode. The Foretrex 901 also allows users to analyze shots fired by your own firearm with the Applied Ballistics (AB) software and integration of the AB Synapse – Garmin app.
All the experience of Garmin in one tactical shooting device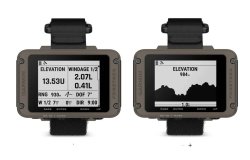 In addition to the classic navigation features, Foretrex 801 and 901 were developed to provide the user with tactical functions such as Stealth Mode and Kill Switch, which stop storing or erase sensitive user data respectively. Stealth Mode allows Foretrex to communicate data but do not record and store them to protect privacy. By taking advantage of this feature, Foretrex 801 and 901 ensure that one's information does not come into someone's possession if the device is lost.
Pressing the Kill Switch hotkey, on the other hand, erases any data stored on the device, effectively returning it to factory settings. A feature that is very useful when you are operating in situations where stored confidential data may be at risk.
In addition, with the integration of the Applied Ballistics Elite software, the Foretrex series becomes a reliable tool for shooters in Precision Rifle Series (PRS), and Long Range or Extreme Long Range (ELR) competitions. In addition to Applied Ballistics Elite software, Foretrex 901 is now compatible with the Gatmin AB Synapse app so as to provide users with more intuitive and instantly readable aiming solutions. When downloaded to a compatible smartphone, this app allows users to manage ballistic profiles on their Foretrex 901, while Applied Ballistics provides state-of-the-art solutions for calculating trajectories for long-range shooting.
Foretrex 801 and 901 units support ANT+ wireless sensors and are able to expand their capabilities by pairing with Garmin devices, such as the inReach satellite communicator. When paired with a compatible inReach device, you can receive messages even in areas without phone coverage directly to your Foretrex and, if necessary, activate an interactive, georeferenced SOS directed to Garmin Response, Garmin's 24/7 operations center. The Foretrex 901 can be paired with compatible rangefinders to receive range data and provide a ballistic solution.
Even more precise terrestrial navigation with multi-GNSS system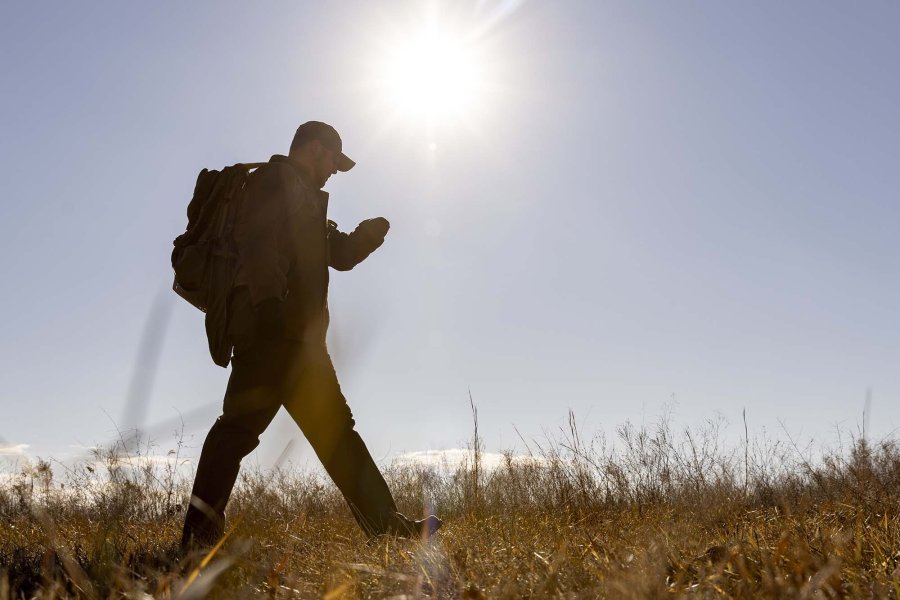 AD: Madi Twombly, Producer: Paul, © GARMIN International ©2023
With the new Foretrex models, it is possible to move through any environment thanks to highly accurate navigation sensors, including a three-axis accelerometer, an electronic compass, and a barometric altimeter. Both devices also have built-in multi-band signal reception technology that can rely on different frequencies to further improve position accuracy. The units are also multi-GNSS, which enables them to receive signals from more than one satellite constellation, improving performance in harsh environments. When paired with a compatible smartphone, Foretrex can take advantage of the valuable features of the Garmin Explore app to plan, navigate and review your treks. Even when offline, without phone or Wi-Fi coverage, the app allows users to upload routes and waypoints. Connected features such as smart notifications also allow users to receive emails, text messages and alerts on their device, as well as automatic uploads to Garmin Connect and LiveTrack.
Foretrex 801 and 901: ready for anything, with an extraordinary autonomy

Using two replaceable AAA batteries (not included), Foretrex 801 and 901 provide battery life of up to 100 hours at 1Hz sampling setting and up to 1000 hours in Expedition power-saving mode, so users can focus on the task at hand and not on the remaining battery life. Using a new, easy-to-read 2.2-inch monochromatic display, data on the screen can be viewed in any lighting condition, even with night vision goggles. Rugged and ideal for any condition, these devices are built to military standards (MIL-STD-810) to withstand sand and dust, vibration, shock, temperature, altitude and humidity, with an IPX7 water-resistant rating.. Both models are available now at authorized Garmin retail outlets; Foretrex 801 has a U.S. retail price of $249.99 while Foretrex 901 is priced at $599.99.
---
For more information: www.garmin.com/