Article also available in other languages
The J. Stevens & Co. brand is mostly unknown to the youngest generations of shooters and gun enthusiasts, and yet it represents an important page of the American gunmaking history; back at its time it was a premier provider of hunting and sports shooting firearms, and was the company responsible for the global launch of the now well-known .22 Long Rifle cartridge.
The Stevens company was acquired in the 1920s by Savage Arms Company − today an ATK Group company, headquartered in Westfield (Massachussets) − and survived one or two decades more after the merger; more recently, however, the Stevens brand has been revived as a name for the budget products line of the Savage Arms Company, offering good quality products at even lower prices than the (already quite popular) Savage's standards, mostly aimed to first-time gun buyers and newbie shooters.
The latest entry in this product line is the Stevens 555 model: a fast-handling, stylish over-and-under shotgun suitable for hunting and sports shooting, carrying a price tag below $700.00 in the United States to appeal the growing first-time buyers segment.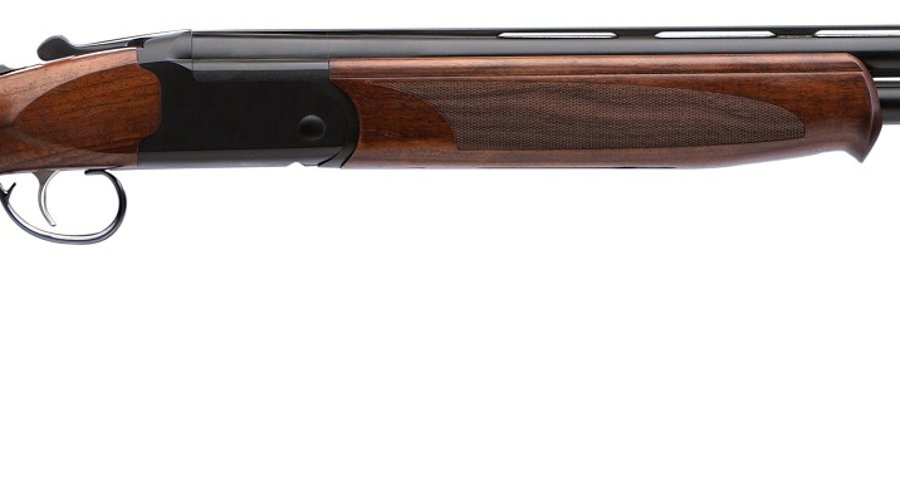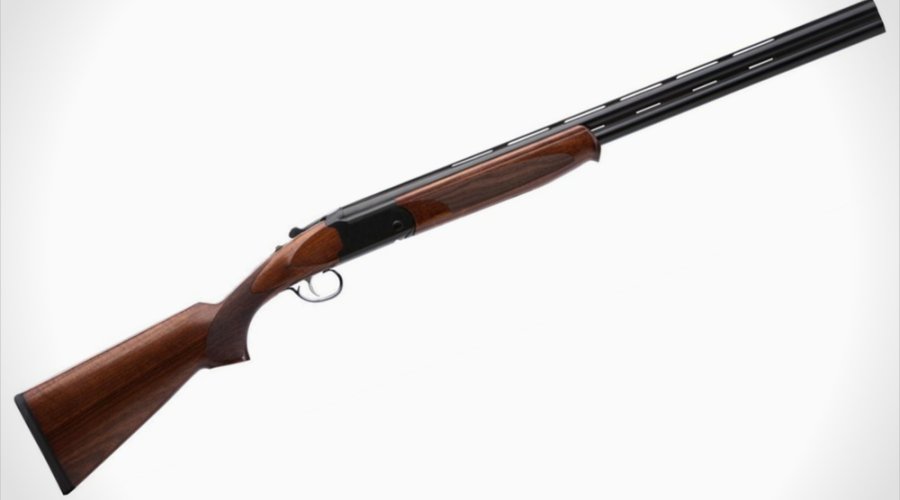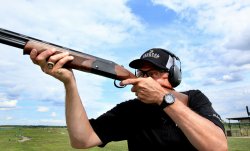 Manufactured in Turkey under Savage Arms' direct order and strict specifics, the Stevens 555 shotgun is available in 12-gauge and 20-gauge variants, both sporting a 76mm/3" chamber for "Magnum" loads.

The new Stevens 555 over/under shotgun is built around a machined, black hard-anodized, scaled-to-gauge lightweight aluminum receiver with a steel insert to reinforce its breech; this minimizes weight while maximizing strength and rigidity of the overall system, providing tighter tolerances for increased solidity and reliability.
The single-action, selective, mechanical single trigger of the Stevens 555 over/under shotgun engages two firing pins that are automatically armed when the breech is open for reloading; both the breech open release switch and the manual safety are located on the tang, for an easy and quick thumb reach.
Both the stock and the handguard of the Stevens 555 shotgun are manufactured out of oiled Turkish walnut, and sport checkered slip-proof palm swells.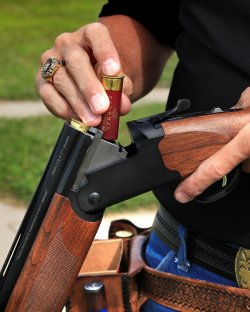 Barrels are cold hammer forged out of Carbon-based steel bars, and sport an outer blued finish and an inner chrome lining. Overall barrel lenght for the Stevens 555 shotgun reaches 71,12cm. (28 inches) for the 12-gauge model, and 66cm. (26 inches) for the 20-gauge model. A standard fixed sight and a low-profile rib are provided.
The Stevens 555 comes with automatic shell extractors, and is provided from factory with five interchangeable choke tubes; it is just a little bit over 1100mm. (44.7/8") long in its 12-gauge version and around 1080mm. (42.7/8") in its 20-gauge version, with overall weight ranging between 2,5 and 2,7 kilograms.
Of course, the Stevens 555 over/under shotgun was never meant to be a direct competitor for high-end, high-priced performers such as the ones offered by Benelli, Beretta, Perazzi, or other top global players; what it offers is Stevens' guaranteed quality and performance for those first-timers who don't ask nothing more, nothing less than a good entry level. What it really has on its side, however, is the price tag: the manufacturer's suggested retail price for the United States is set to 692.00US$ − just a little bit under 515€ at the current change rate.

The Stevens 555 over/under shotgun has been launched on the U.S. market on July 31st, thus there's still no word concerning international exports.

Prospective non-U.S. buyers may thus want to inquire with their national distributor of Savage Arms/Stevens products about local availability and pricing: a comprehensive list of Savage Arms' international distributors is available on the Company website.