Even if it's not a new product, it's really worth talking about the exclusive Fausti Brixian over/under series. It reminds us at a time like this how much the sports firearms industry, especially the shotgun industry, can be an expression of art and history that should make us proud.  


Fausti Brixian Vittoria Alata: details and gauges available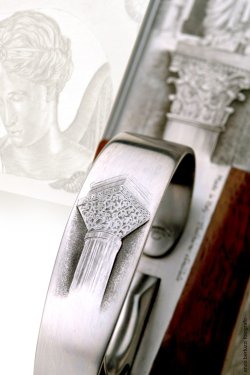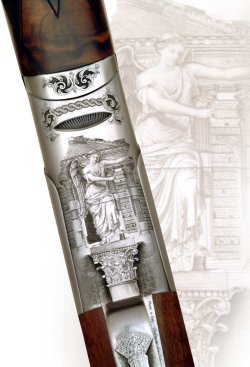 It must have been precisely this feeling that inspired the Fausti sisters who, with this shotgun series, wanted to impress their particular search for details in which fantasy, technique, history and culture were evident and merged together in full "Made in Italy" style. In the Vittoria Alata ("Winged Victory") model dedicated to the Italian city of Brescia, strictly handmade engravings show the bronze statue of the Winged Victory found in Brescia, near the Capitolium, on July 20, 1826 – the statue is currently in the city museum. Born in the 3rd century B.C. as a Greek Aphrodite, it was later transformed into Nike, the winged goddess of victory, to be donated by Rome to Brixia (the ancient name of Brescia) in celebration of an important military victory. 
The detailed work inspired by classical motifs on the outer metal surfaces in these over/unders is paired with rugged and technologically advanced internal mechanics, such as the well-known patented Fausti Four Locks multiple locking system. As usual with Fausti, customers can customize the gun's size and different stocks, which are available in both a pistol and English or Prince of Wales versions. There's also a choice of manual or automatic case ejectors, up to barrels that may vary in length. Fixed chokes are offered as standard but an interchangeable version is also available on request. Available barrel lengths are 60, 63, 65, 67.5, 71, 73, 76 and 81 cm. The Brixian Vittoria Alata series is available in all the main hunting gauges: 12, 16, 20, 28 and .410.