Available so far in 12 and 20 gauges, the Iside Prestige Tartaruga Gold side-by-side shotgun is now introduced by F.A.I.R also in 28 gauge, with a scaled and dedicated receiver and a particular color case hardened finish with gold-inlaid engravings. On the side plates you can see two partridges in flight, while the 3D laser engraving on the bottom of the receiver portrays a woodcock. In fact, stalking with pointer dogs is the main intended use of this gun, particularly light in 28 ga with its 98.7 oz / 2.6 kg, streamlined in its shape and easy to swing.
Iside Prestige Tartaruga Gold: details of the new F.A.I.R. side-by-side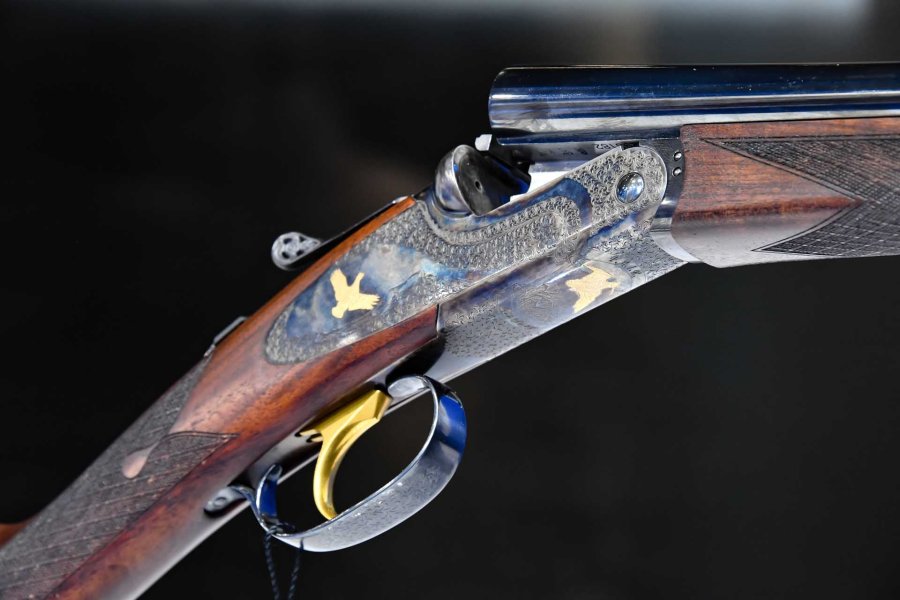 The receiver is machined by precision CNC machines from solid steel blocks, the trigger is a selective single type, but at the hunter's choice a double trigger version is also available. Long-stroke ejectors ensure the automatic extraction of cartridges. The barrels available in lengths of 28"/ 71 cm and 26.7"/ 68 cm are completed by a set of 5 internal and interchangeable Tecnichoke XP 50 chokes. The internal chrome lining, typical of F.A.I.R, protects the quality of the steel guaranteeing longevity and accuracy. The upper rib is concave with anti-glare finish, ending with a typical brass bead sight.
The stock and English-style forend of the Iside Prestige side-by-side are made from select European walnut and oil finished. On request, you can have a pistol grip stock or a Prince of Wales stock. The fine-pitch laser Scottish checkering with double grip  is especially useful in the small-bore version for quick and safe gun swinging.

The Iside Prestige Tartaruga Gold model comes at a retail price of around 3220 euro.