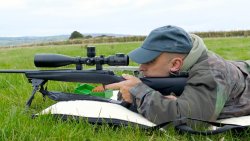 WMS Firearms Training Ltd.
Shooting proficiency and good training with all firearms is paramount for hunters, sport shooters and professional operators alike − and this is especially true in a tightly gun-controlled Country such as the United Kingdom.
Headquartered in central Wales and based in an area that enjoys extensive shooting areas, WMS Firearms Training provides rifle training, shooting training, and firearms instruction to hunters, deerstalkers, target shooters, new shooters and professionals. Run by Andrew Venables, who has over 30 years of experience in firearms training and in providing safe shooting training solutions.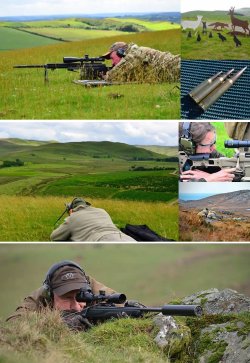 WMS Firearms Training Ltd.
Benefiting from the experience and expertise of a great team of instructors, and directed by Mr.Venables' wife Helena Venables, WMS Firearms Training has an unbeatable reputation as the leading private rifle shooting instruction provider in the UK, offering safe, enjoyable and challenging rifle training as well as a RFD (Registered Firearms Dealership) service with a rich gunroom, open on a by-appointment only basis.

The quality of the WMS Firearms Training's services is so high that Andrew Venables was appointed in 2014 as the first non-German member of the prestigious Blaser Academy, and today WMS Firearms Training provides Blaser Academy's own training services in the UK − a particularly coveted and prestigious title. But Blaser Academy's standard training is just one of the many services offered by WMS.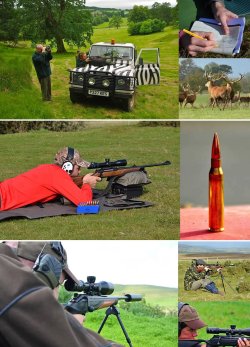 WMS Firearms Training Ltd.
WMS Firearms Training offers specific training services for hunters and stalkers, to help them hone theirr marksmanship skills and make the shot on demand − and,  vitally, know what to do if something goes wrong. Mr. Venables' hunting tuition can prepare any hunter for specialties such as deer stalking, driven boar, African plains game, mountain hunting and dangerous game hunting; WMS Firearms Training advocates and provides realistic training and preparation before any hunting trip.
Aimed at those who have never shot a firearm before or have done so only a few times, WMS Firearms Training offers the "Sniper Experience" − a comprehensive, fun and challenging introduction to the art of rifle shooting which includes .22 Rmifire out of 150 metres to enable clients to build shooting skills, and work on shooting positions and trigger control, before proceeding to shoot larger calibre centrefire rifles (mainly in .308 out to 600 metres) focusing on target acquisition, adjustments for wind and topography, building confidence and making consistent, accurate shots.
This video has been hidden because of an external service (YouTube) that could potentially collect personal data.Allow video services for the duration of the visitAllow video servicesStop allowing video services
The Company also offers professional training for Zoos and wildlife parks; Government departments and NGOs; Police; and others that may need large mammal despatch courses or wildlife management consultancy.
Customers can also ask for the WMS Firearms Training's one-to-one or two-to-one bespoke days, with realistic shooting scenarios aimed at solving bad habits and reaching higher levels of proficiency.
All prospective customers are kindly recommended to contact WMS Firearms Training to obtain further informations and book for a service that will suit their needs.

This video has been hidden because of an external service (YouTube) that could potentially collect personal data.Allow video services for the duration of the visitAllow video servicesStop allowing video services