Carrie, who lives on a Scottish Highland estate with her daughter, took her first shot with a semi-auto when she was 12 years old. "I'd got out with my dad, Willie, a gamekeeper, and help to feed the pheasants then we'd go shooting pigeons and crows." 
Willie shot DTL for the Scotland team in the 1990s, and encouraged his daughter to shoot more. Every opportunity Carrie had, she would be out shooting, and from the age of seventeen, Carrie has shot on the Scottish team.
She is very committed to her shooting, and consistently adds to her list of achievements and spends a great deal of her time travelling with her dad to shoot competitions around the UK.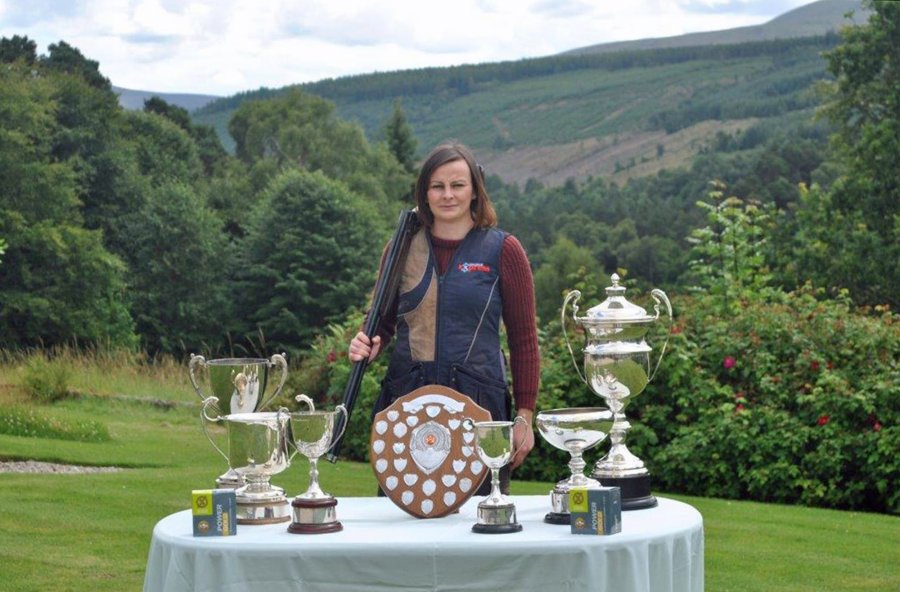 A strong wowan with such determination
Living remotely in the Highlands means it takes a couple of hours to get to her nearest shoot ground so, around three years ago, her Dad made a DTL layout at home. During the clay season she will shoot a minimum of two to three times per week at home. "When it's really full on I am out shooting every day.  Sometimes, when dad and I are shooting, we get carried away, and end up shooting 100" said Carrie.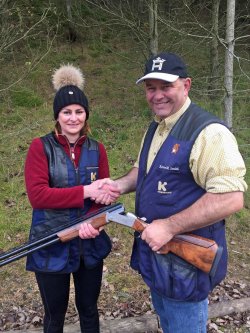 "People have always told me I could shoot well but I have never had a lesson. My determination is a big thing for me, and it is responsible for making me want to constantly improve. Every time I shoot, I want to get better, to keep focused on winning, and enjoy the success." Carrie's determination paid off, she is now sponsored by Krieghoff and shoots with a K80 Pro Rib.

Carrie's mental attitude when shooting changed after she had her daughter, Lily. She had more concentration, felt better, and as she says, "more mature".
Her shooting style changed, her performance improved, and she was no longer called 'Carrie bang-bang' by her dad; she would get so excited, never take any advice, and shoot in quick succession.
Who is our author Linda Mellor?
Linda Mellor is one of Scotland's foremost shooting, fishing and hunting female writers and photographers. She is the product Ambassador for Venator Pro, a premier hunting company and stockist of the European brand Hillman. With a lifetime of countryside experience, Linda's passion, enthusiasm and respect for the outdoors and hunting is explored and shared across her writing and photography. 
For more information on Linda Mellor, please visit Linda Mellor's website, Twitter (LindaMellor) and instagram (linda_mellor).