The 12th of August, referred to as the 'glorious twelfth', marks the start of the grouse shooting season in Scotland. Shooting over pointers provides a fulfilling day's sport with challenging shooting opportunities for two or four guns alongside a keeper/handler and his pointers and a labrador or spaniel.
Walking miles through the heather on a warm August day with your shotgun over your arm, 3,000ft above sea-level on North Drumochter, in the Cairngorm National Park, has to be one of the most amazing shooting experiences you will ever have.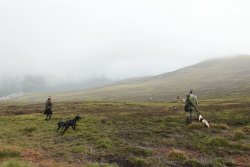 The day starts around nine o clock, leaving the main roads behind and climbing high up in the hills. The shooting party makes their way across the purple heather-carpeted landscape at a steady walking pace as the keeper sends out one of his pointers. The dog runs effortlessly across the heather then suddenly stops and goes on point; his body is rigid, and his eyes fixed on an area a few metres in front.
The keeper motions for two of the group to close in. Your senses are tingling; your heart is thumping in your chest with the excitement as you move forward. The birds are hidden completely by the heather; only the dog knows where they are. As you load your gun and wait, there's a strange silence and stillness. On the keeper's command, the dog flushes the birds, and a covey of grouse explode out from the cover, spiralling out in different directions and skimming the tops of the heather. 
In a split second the birds are speeding away, instinctively you mount the gun in your shoulder, select a bird and fire.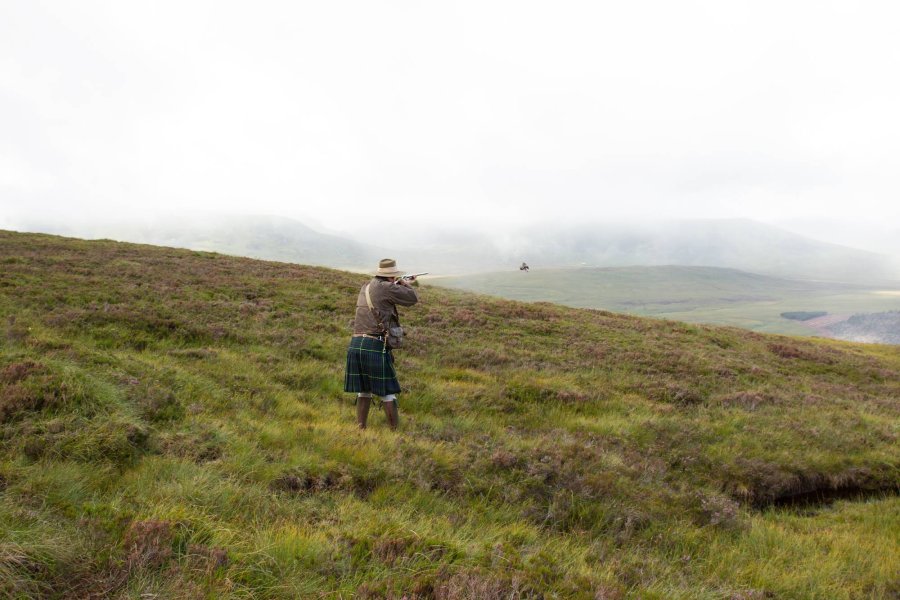 It drops into the heather, as you think about firing your second barrel hoping for a brace (two birds) you realise it's too late, they're out of range and almost out of sight.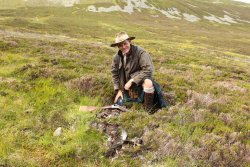 An al fresco lunch will give you a well-earned rest in the sweetly-scented heather. Sturdy boots and gaiters are recommended to protect your legs from the heather. You will be walking miles and carrying your gun so consider taking a lighter 20 bore.

The bag number may not be high, but the quality of the sport will etch a permanent place in your hunting heart.
Linda Mellor is one of Scotland's foremost shooting, fishing and hunting female writers and photographers. She is the product Ambassador for Venator Pro, a premier hunting company and stockist of the European brand Hillman. With a lifetime of countryside experience, Linda's passion, enthusiasm and respect for the outdoors and hunting is explored and shared across her writing and photography. 
For more information on Linda Mellor, please visit Linda Mellor's website, Twitter (LindaMellor) and instagram (linda_mellor).