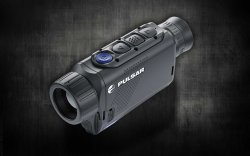 Built focusing on the needs of the hunter, hiker and pro user, the Axion XM is an ideal tool for the outdoorsman and the officer.

The Axion's design follows the previous models structure with minimal differences, and offers ergonomic handling and comfortable grip. 
The device is easy and intuitive in its use, thanks to the updated, symmetrical layout of the controls on the top panel. It is slightly raised and gives better feedback to the touch compared to the previous model.
Sensor resolution is 320x240 pixels/12 um pixel pitch, and the Thermal Imaging engine has been completely redesigned. The new engine mainly focuses on image processing, Wi-Fi connectivity and battery efficiency. 

The objective lens is a F30/1.2. Thanks to a new, high contrast AMOLED microdisplay with 640x400 pixels resolution that works perfectly down to temperatures of -25°C, updated processing, smaller scaling and improved, wide angle eyepiece optics, the image viewed enhances detail, with a warmer white balance of the monochrome image and overall improvement, with a perceived image size through the eyepiece that is very close in size to previous Axion models.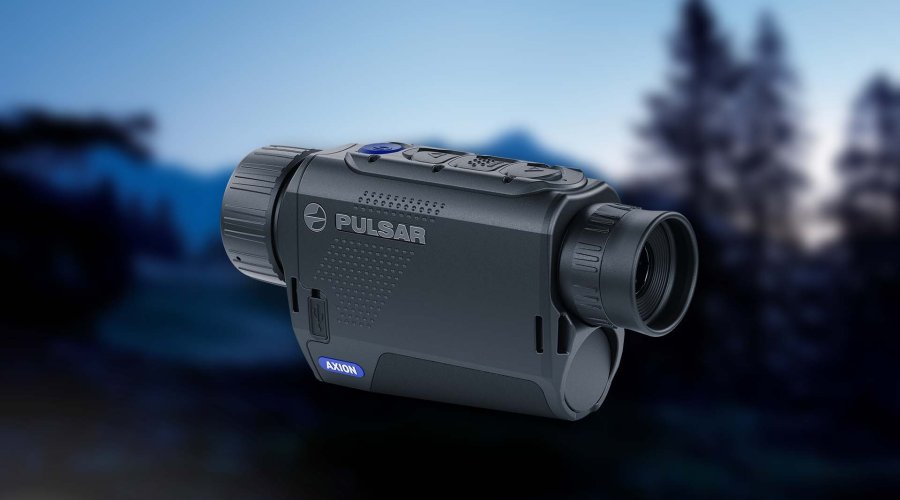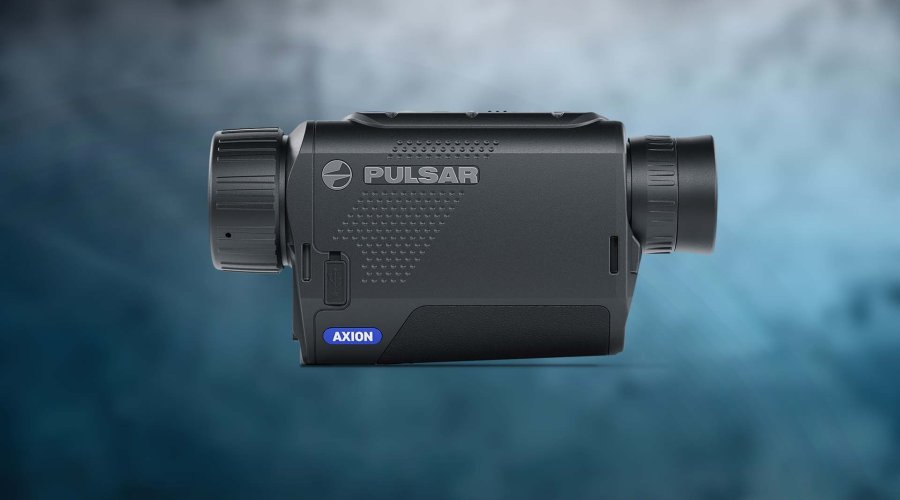 The Axion XM30F is also feature rich: the unit supports the new Stream Vision 2 smartdevice app, compatible with iOS and Android devices, with enhanced WiFi module stability. The Stream Vision 2 mobile app offer a wide range of unique features such as wireless firmware updating, direct image streaming to your mobile screen, remote control of all digital functions and much more. Registering with Pulsar unlocks access to 8 GB of cloud storage for photos and video footage created with the built-in A/V recorder with 16GB internal memory. The XM30F sports up to 7 hours of operating time on a single battery charge: the Axion XM is powered by a quickly replaceable Li-Ion battery and external sources via USB.
All this is offered for a MRSP of 1,190 euro, a very affordable price for a full featured handheld thermal imaging monocular of this class. The Pulsar Axion XM30F is immediately available; small price tag differences in EU countries are due to their different VAT.
---