Linda said, "Country sports have always been part of my life, so I've always been around guns, and had countless opportunities to shoot game and clays, but I held off until I felt I had the time to learn to shoot. It was important to me to start with professional tuition. I understood the value of starting from scratch with no bad habits, to build my shooting knowledge and experience.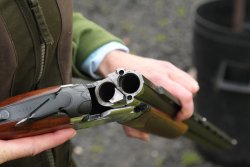 It was part of my commitment to myself, and to the process of learning to shoot. Working in the shooting industry, I've seen all standards and styles of shooting, and am amazed by how little shooters invest in their shooting, despite spending lots of money on guns, cartridges and accessories."

The action of engaging a shotgun coach signifies an obligation and investment towards your shooting and helps you garner the most from the sport. Lots of novice shooters pick up a gun and make some progress without a coach, then when issues appear, they are unable to correct them because "they are not trained to know what they are looking at, but a coach is." said Iain.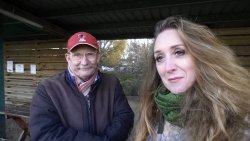 "Some shooters post on social media, saying they have a problem with their shooting and ask for advice, but if you do not know the shooter personally, how can you advise? There is a lot of shoot coaching on Facebook, said Iain, but It is unlikely to be effective."

Working with a coach builds and stores solid shooting foundations. Linda said, "After a couple of years away from shooting due to ill health, I was able to pick up my 12g Beretta 682, and be ready to shoot. The work I had done previously with Iain, was embedded within me, and picking up my gun accessed this."

"Doing the groundwork proved to me it was the right way to start shooting," said Linda. "It just makes sense to break it down and start with the basics, if you don't, it's like jumping in a car, and expecting to drive, without having had any driving instruction."
In this first of a series of videos, Linda Mellor is at Cluny Clays in Fife, and exploring the value of a shooting coach with Iain MacGregor. Stay tuned for her next video, she will be visiting Auchterhouse Country Sports and talking to Iain about the importance of the pattern plate.
This video has been hidden because of an external service (YouTube) that could potentially collect personal data.Allow video services for the duration of the visitAllow video servicesStop allowing video services
Who is our author Linda Mellor?
Linda Mellor is one of Scotland's foremost shooting, fishing and hunting female writers and photographers. She is the product Ambassador for Venator Pro, a premier hunting company and stockist of the European brand Hillman. With a lifetime of countryside experience, Linda's passion, enthusiasm and respect for the outdoors and hunting is explored and shared across her writing and photography. 
For more information on Linda Mellor, please visit Linda Mellor's website, Twitter (LindaMellor) and instagram (linda_mellor).