Armsan guns are known for their attractive quality/price ratio, which is often quite competitive. The Armsan RS-X1 shotgun comes factory with a top-of-the-range equipment package. It features a very short barrel of only 15.7"/40 cm, ending with a tactical type door breacher muzzle brake. This is mounted as an internal/external screw-in choke. Front sight is metal and welded to the barrel. The barrel is protected by a perforated metal alloy tactical shroud. Instead of a rear sight, we find a Picatinny rail screwed into the receiver, ideal also for mounting accessories such as a red dot sight. Under the receiver is the bolt release lever and the cartridge loading port.
Armsan RS-X1, a modern and complete pump-action gun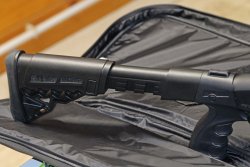 The Armsan RS-X1 is a tactical shotgun in the truest sense of the word, and this is also showed by the telescopic polymer stock featuring an integrated cartridge holder with 4-round capacity. The stock has a large square button on the left side that allows you to adjust its length, as well as a round button on the right side that allows you to quickly remove the stock and leave the RS-X1 with just the pistol grip. This grip, also in polymer, is anatomically shaped for an effective gun management. On the upper section there is a sling attachment. The second sling attachment point is at the end of the magazine cap and is swivel-type. The tubular magazine can hold up to four rounds if you remove the magazine reducer (the latter can be removed quickly by unscrewing the magazine cap). The maximum capacity of the RS-X1 is therefore 4+1 shots in 12 gauge magnum.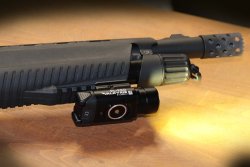 The "speed pump action" is manual, with a synthetic handguard featuring large grooves that allow for an excellent grip, as well as a Picatinny rail in front of it that allows for the mounting of accessories such as flashlights, additional grips or lasers. We also used an Olight PL PRO model flashlight for our test.

The gun disassembly is simple and is done by simply unscrewing the magazine cap, so that the barrel, shroud, bolt and handguard can be easily removed. The manual safety is on the handguard.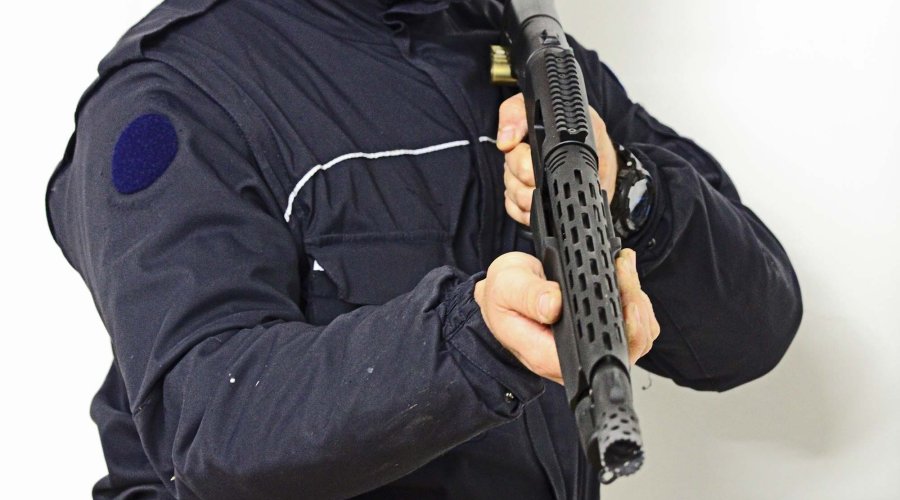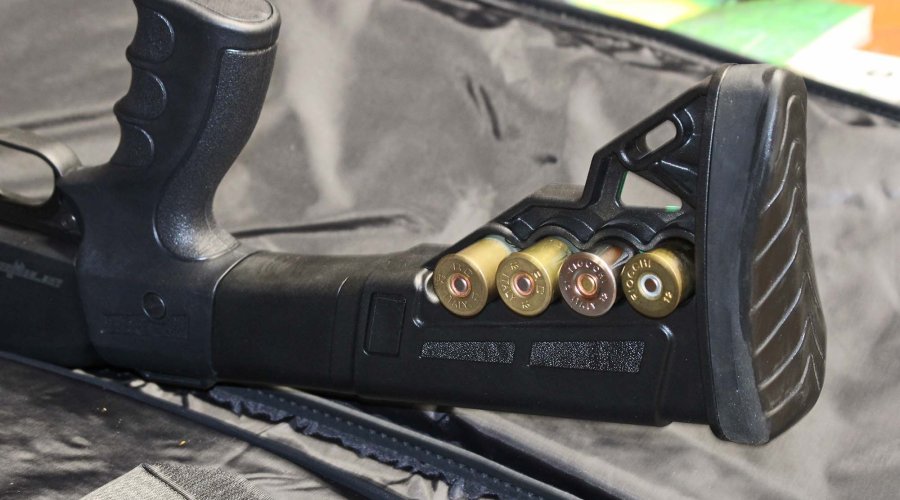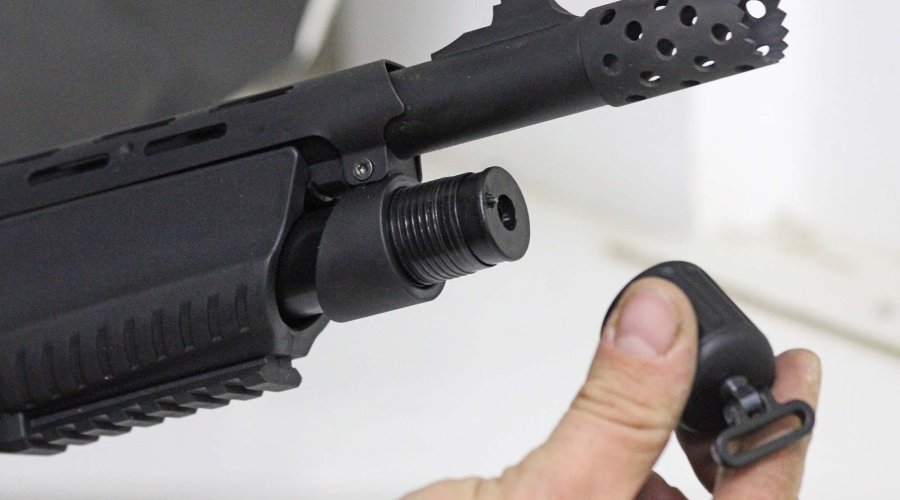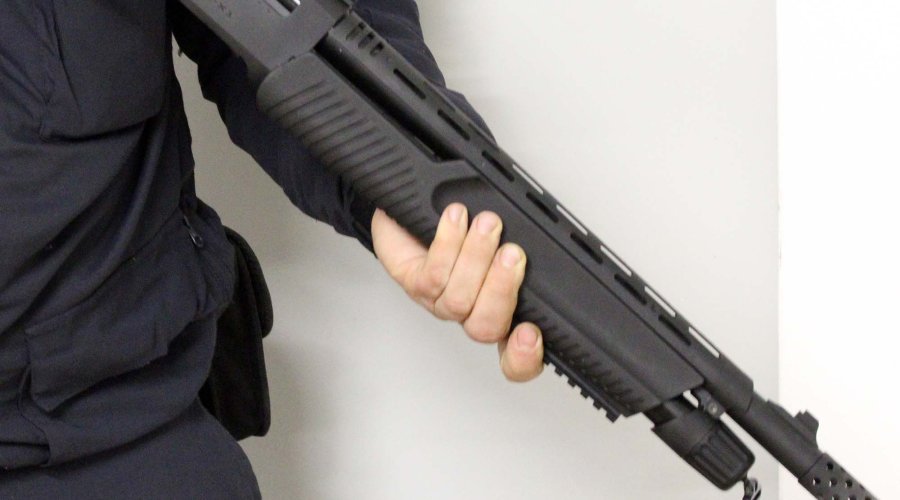 Field test of the Armsan RS-X1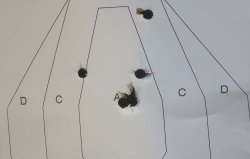 The gun has been tested with various types of cartridges, both lethal and non-lethal, with shotshells and various types of slugs. Groupings achieved were always excellent, with the first hits always placed on the alpha area of the target. In aimed shooting at 15 meters, with five Fiocchi 28 g slug cartridges the hit groups were within 2.36"/6 cm in diameter.
Recoil is non-existent with non-lethal ammunition or shotshells. If you fire slugs with a completely collapsed stock, stress is felt instead.

The Armsan RS-X1 comes in black finish at a price of around 400 euros – but this can vary in your country.

Armsan RS-X1 specs

| | |
| --- | --- |
| Manufacturer:  | Armsan |
| Model: | RS-X1 |
| Type:  | Pump-action shotgun |
| Gauge: | 12 Magnum (3" chamber) |
| Magazine Capacity:  | 4+1 rounds |
| Barrel Length: | 15.7"/40 cm |
| Sights: | Blade front sight, Picatinny rail |
| Stock: | Polymer, removable, plus pistol grip |
| Price: | About 400 euro (price may vary in your country) |
| Other Features: | Speed pump action, door breacher muzzle brake, perforated barrel shroud |