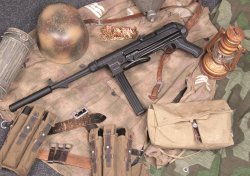 GSG - German Sport Guns GmbH
German Sport Guns acquired and took control of DIANA Airguns... even the most enthusiastic shooters and "gun-nuts" at large may be less than interested in this kind of corporate news, but in this case, the acquisition may lead to extremely interesting developments in the near future.
Last Monday, October 13th, a short press release announced that GSG - German Sport Guns GmbH − headquartered in the town of Ense (North Rhine-Westphalia, Germany) − purchased 100% of the shares in DIANA Mayer & Grammelspacher GmbH & Co.KG out of Rastatt (Baden-Württemberg, Germany), effectively taking over the company and now controlling it in full.
These two brands are extremely well known and popular between sports shooters worldwide, so that the announcement will probably not go without (positive) consequences.
DIANA - Mayer & Grammelspacher GmbH & Co.KG
The DIANA company was founded 120 years ago, and is now the world's oldest and most famous airgun manufacturer.

As of today, the DIANA Airguns catalog includes dozens of air pistols and air rifles, of all sizes, prices and power gauges, ranging from single-shot low-power entry-level plinkers to high-power PCP creations for high-end target competition and even hunting, with new and innovative models being added every year.
Offering extremely high quality and performance levels, DIANA pistols and carbines have been the world's airguns of choice for decades now, providing accurate, cost-effective and fun propedeutic platforms to hundreds of thousands of civilian shooters − most of which later went on to become international shooting champions.
DIANA - Mayer & Grammelspacher GmbH & Co.KG
GSG - German Sport Guns GmbH was founded in the year 2002 by Dietmar Emde, Manfred Nienhaus and Michael Swoboda, and in the turn of a handful of years passed from being a mere start-up to a dynamic global provider of small-caliber sporting guns.
GSG offers a vast catalogue of outdoor equipments, airguns, airsoft replicas, and .22 Long Rifle rimfire semi-automatic pistols and rifles cosmetically patterned after some of the world's most popular, or most historically relevant, weapon systems; these include the 1911 "Government" pistol design, the Mp40 and MP5 sub-machineguns, and the StG-44 and "Kalashnikov" AK-47 assault rifles.
Activities at the DIANA Airguns company will not suffer from the GSG takeover. On the contrary, German Sport Guns has big plans for DIANA.
Michael Swoboda, founder and CEO for German Sport Guns GmbH, commented on the subject:
« With our many years of experience in the airgun market, we will further expand the DIANA product range, thus continuing the traditional brand.»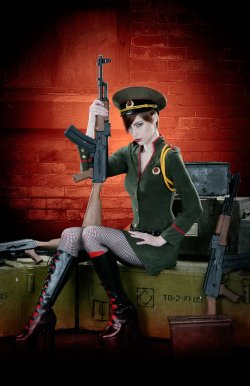 GSG - German Sport Guns GmbH
Mostly overlooked (and culpably so) by the general public, GSG - German Sport Guns GmbH is a true manufacturing powerhouse on the civilian guns market.
For years, now, GSG has been into a "strategic partnership" with L&O Group, (a.k.a Lüke & Ortmeier Group) an investment company headquarteded in Emsdetten (Germany) and owning important brands in the industry such as SIG and its branches (SIGARMS, SIG-Sauer), J.P. Sauer & Sohn, Blaser and Mauser.

As part of this "strategic partnership", GSG - German Sport Guns manufactures the popular 1911-22 rimfire semi-automatic training pistols sold under the SIG Sauer brand.

In May 2013, L&O Group acquired an absolute majority share in GSG - German Sport Guns GmbH, which thus joined the number of companies operating within the holding.

Under the auspices of such a solid backer, GSG is definitely thriving to become just as famous and established as an industrial brand as the other companies owned by the L&O Group. Surprisingly enough, this will not be done by merging and "cannibalising" a historical brand such as DIANA Airguns; on the contrary, both companies will benefit from the merger of their know-how and technology assets, leading GSG and DIANA Airguns alike to introduce more, higher quality products to sports shooters worldwide in the near future.