After recently winning two tenders – one for the Finnish Army and the other for the New York Police Department – in early 2023, Sako will provide its TRG M10 sniper rifles to the Estonian Defence Forces and Defence League. The contract – whose total value for the next seven years is 40 million euros – has just been signed by the Estonian Centre for Defence Investments (ECDI). The caliber chosen by the Estonians is the 8.6x70 mm (.338 Lapua Magnum).
The new rifles are an improvement on the previously Sako TRG 42 model in 8.6 mm already used by the Estonian Defence Forces, being more ergonomic, lighter, and more accurate. The rifles will also be equipped with suppressors, as well as optical and thermal sights, enabling them to operate effectively in various weather and lighting conditions. The TRG M10 features a modular design, giving the user flexibility in assembling the weapon system. The weapon system allows for long-range shots of up to 1500 meters. 
New Sako sniper rifles for Estonia, a fierce competition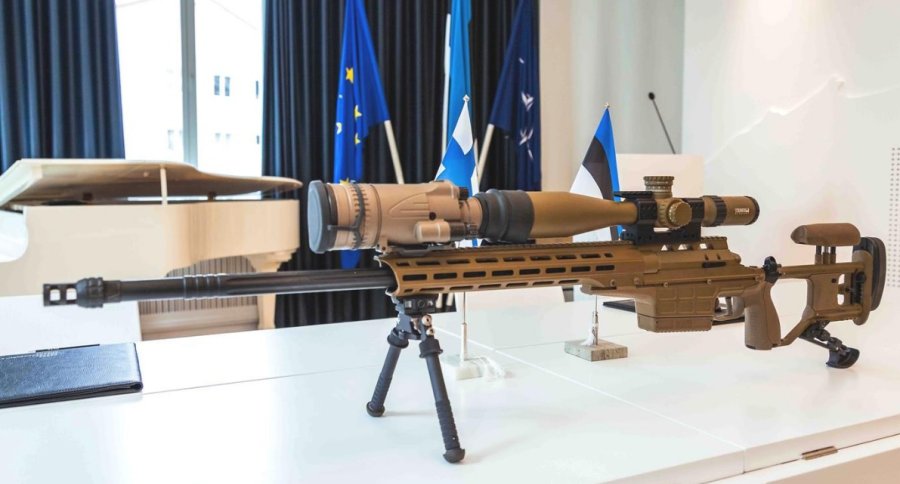 Competition in the procurement was fierce: a total of five proposals were submitted to the final round, with Sako Ltd. – which  joined Beretta Holding Group in 2020 – making the best proposal for the required capability.
The first order will be approximately for 70 rifles. The new rifles will be provided to both the 1st and 2nd Infantry Brigades of the Estonian Defence Forces and the Defence League. The delivery of the new sniper rifles is scheduled for 2024.
"The Sako TRG M10 is well-known and widely used around the world, including in our neighboring countries. For example, Sweden recently announced the purchase of a similar configuration, in addition to Sako Ltd's other weapons. Therefore, this is a mature and experienced system in active production," said Ramil Lipp, Armament Category Manager of the ECDI. Major Risto Pärtel, the Chief Armorer of the Defence Forces, said that snipers' task is to eliminate high-value targets while remaining unnoticed. "The new rifles allow all of this to be done around the clock, equipped with top-of-the-line accessories such as suppressors and thermal sights. In addition to high accuracy, the rifles must also be durable and as compact and lightweight as possible."
Juha Alhonoja, General Manager of Sako Ltd., commented: "Our great thanks for The Estonian Centre for Defence Investments for the trust we have received. We are honored that the ECDI has selected our rifle to meet the end users' exacting requirements. It is important to Sako that our products are widely appreciated among professionals around the world and this framework agreement proves it once again."