Article also available in other languages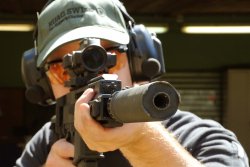 The success of the .300 AAC "Blackout" caliber – launched a few years ago by the AAC – Advanced Armament Corp. and Remington Defense companies, both part of the Freedom Group – is not just due to a market tantrum or a passing fancy.
As a matter of fact, the professional market has long been asking for a new caliber and a weapon system which unites sound-insulated submachine pistol and a snub-nosed assault rifle in one weapon. With the RUAG .300 Whisper SWISS P and the B&T APC300 the effective range is highly increased while the silent, sound-insulated shot.
Under all these points of view, the 7.62x35mm round (that's metrics for .300 Whisper) is a true masterpiece: it basically provides 7.62x39mm terminal ballistics and penetration capacity with 5.56x45 NATO standard cartridge. The caliber is predestined for silenced platforms.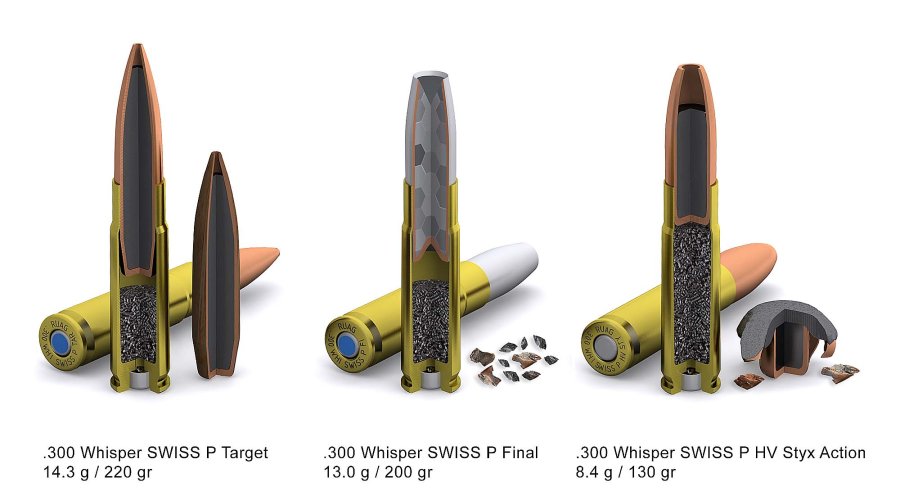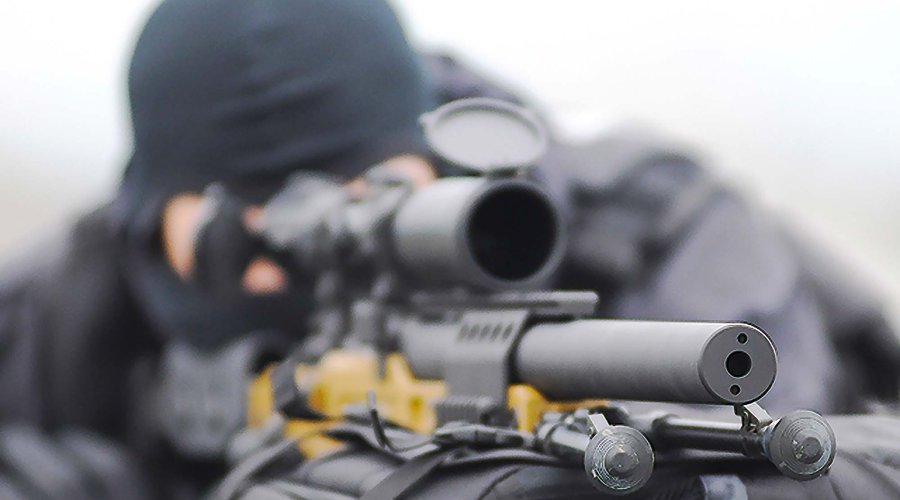 It is basically identical in performance and ballistics to the .300 AAC Blackout, with a slight difference in dimensions of the case which means that guns chambered for the .300 Whisper caliber may reliably chamber and fire the .300 AAC Blackout round, while the contrary remains impossible.

RUAG Ammotec is the unique manufacturer for waterproof and temperature stable loads.

Out of four available loads, two are high-velocity and two are subsonic – these last two particularly suitable for use in combination with suppressors.
The FMJ .300 Whisper SWISS P HV Ball is a non-frangible and mass stable bullet, that follows the Hague Convention respecting the Laws and Customs of War on Land. So this cartridge is appropriate for military use. It's still retaining enough energy to bust through NIJ-IIIA body armor at 200 m and other category-equivalent ballistic protections up to 300 m.
The 8.4 g / 130-grain JHP SWISS P HV Styx Action loads are conceived for supersonic stopping power: at 300 metres they will still be able to pierce NIJ-IIIA protections and other similar armor, but will expand upon impact with soft tissue up to double their diameter, for maximum energy transfer. This cartridge is used for special units.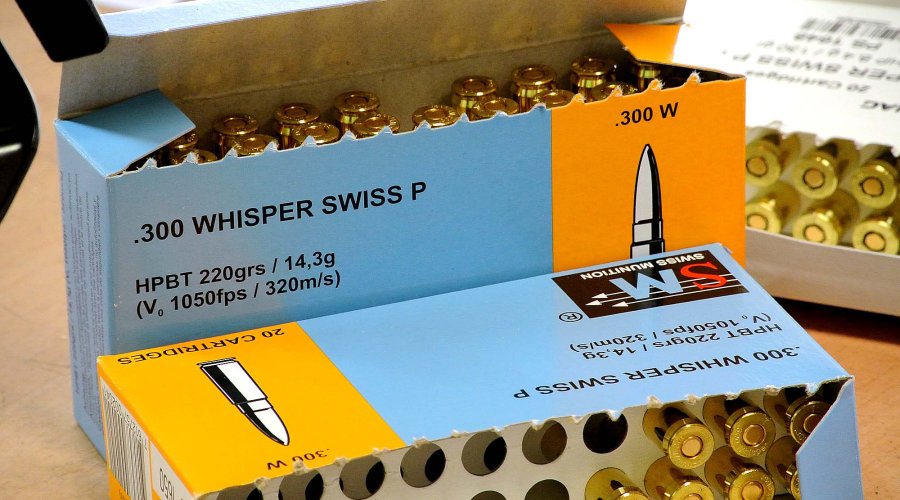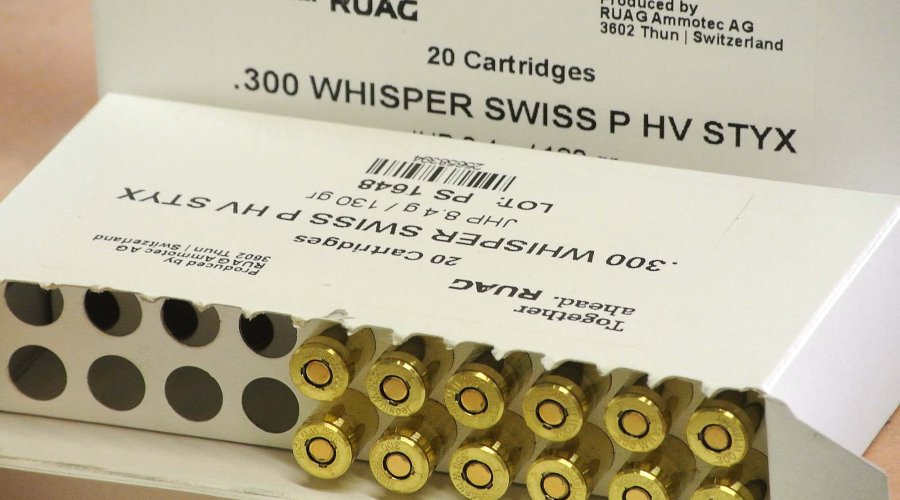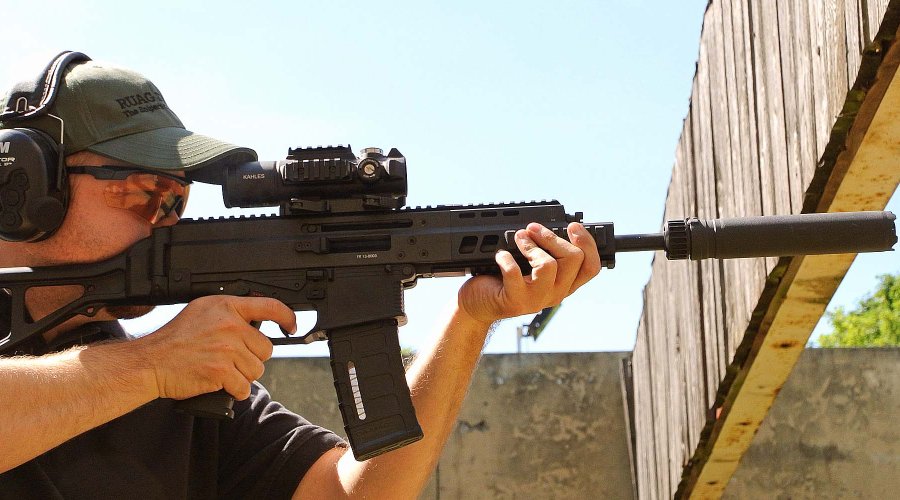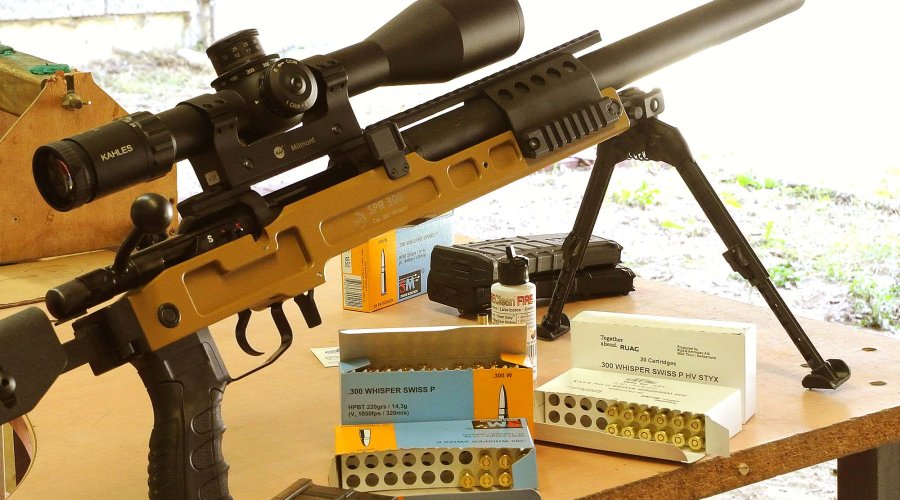 The .300 Whisper SWISS P Target 14.3 g / 220 gr is a standard rifle cartridge that has been produced for 10 years in Switzerland by RUAG. The HPBT-ball is non-frangible and mass stable since it flies only in subsonic range (320 m/s). The advantage: The cartridge is quieter because there is no sonic boom that can't be prevented even with the use of a silencer. It is viable for both target practice and urban counter-sniping or otherwise tactical marksmanship.
The Final is perfect in urban combat environment, in counter-terrorism/hostage rescue operations, and in other environments where even the slightest chance of bullet ricochet or over penetration must be avoided at all costs.

Exception made for RUAG .300 Whisper SWISS P HV Ball all loads are already available for procurement by MIL/LE/Govt. customers.
The official introduction of these new loads took place at the 2014 edition of the EUROSATORY defense expo – held in Paris on June 16th thru 20th – as a selected group of press members, military operators and government officials were invited by the manufacturing company to range-test them on B&T's APC300 assault rifles and SPR-300 bolt-action rifles.
This video has been hidden because of an external service (YouTube) that could potentially collect personal data.Allow video services for the duration of the visitAllow video servicesStop allowing video services