However, completion of the acquisition is still subject to antitrust and other regulatory reviews. According to Rheinmetall, the purchase price agreed between Rheinmetall and Maxam for Expal Systems is based on an enterprise value of €1.2 billion. This will only be due after closing.
Acquisition to secure Rheinmetall's core business in the long term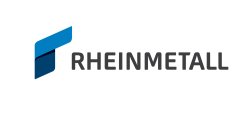 With this acquisition, Rheinmetall aims to sustainably secure its core business in the field of weapons, ammunition and propulsion systems, with the expansion of available production capacities and the addition of military ammunition to the product portfolio apparently taking center stage.
In a press release from Rheinmetall's Düsseldorf headquarters, the company states: "In a dynamic market situation propelled by massive demand for military equipment in multiple countries, the acquisition provides Rheinmetall with swift access to significantly greater capacity. Given the expected large increase in demand from numerous nations, Rheinmetall wants to position itself as strongly as possible to address the anticipated inflow of new requests for tender for ammunition purchases. Of special strategic importance to Rheinmetall in this context is the resulting access to extra production capacity for propulsions and charges, which are subject to bottlenecks in Europe in the meantime."
Because the product ranges of the two companies complement each other over a wide area, the acquisition substantially augments Rheinmetall's existing range of products, especially in the fast-growing market segment for artillery and mortar ammunition as well as mortar systems. Rheinmetall intends to use the buyout to round out its portfolio across the board, for example with fuzes and rocket propulsion systems as well as medium-caliber ammunition and aircraft armament. At the same time, Rheinmetall wants to make itself less dependent on suppliers and achieve positive cost effects through synergies.

In addition, the defence group intends to use the acquisition to gain a foothold in Spain and thus direct access to the market there. Maintaining Expal Systems's technology and jobs is essential for Rheinmetall, the statement added. All six operating locations in Spain and the US subsidiary are to be retained. 

This is what the Spanish company says about its ammunition division on its website: "We offer  a wide portfolio of high-performance munitions based on NATO quality standards for Land, Naval and Air applications covering the whole Ammunition Life Cycle. Our solutions are in service in more than 60 countries around the globe. With more than 100 years of experience and capabilities, we can cover the entire spectrum from 5.56 mm to 155 mm and continuously improve these products to meet all types of missions."
The Spanish defense company, with a history of more than 100 years, employs around 1,300 people on five continents. Rheinmetall also announced that all seven operational sites (Trubia, Burgos, Navalmoral, El Gordo, Albacete and Murcia in Spain and Texarkana in the USA) are to be retained. The same would apply to existing technology and jobs. Expal Systems is expected to generate annual sales of around €400 million in fiscal 2022/23, with the company's total capacity potentially amounting to around twice that amount, according to Rheinmetall. Through this acquisition, Rheinmetall is expanding its own portfolio and thus gaining access to additional production capacity. Against this backdrop, it is only logical that Rheinmetall would want to expand the high-revenue ammunition sector. What role small-caliber military ammunition could play in this is not currently known. However, there have also been noticeable shortages of powder in ammunition production in Europe recently. Here, too, the acquisition creates new potential and additional sources for Rheinmetall.
In the first three quarters of 2022, Rheinmetall generated sales of €849 million from weapons and military ammunition alone. This is 21.4 percent more than in 2021. Order intake rose to a record level of around €2 billion in the first three quarters of 2022 (previous year: €752 million). The company does not manufacture civilian ammunition.