Rheinmetall seems to be on the fast track, as the company has been extremely active recently, acquiring countless other companies to expand its product range and capacities.
Rheinmetall already purchased Expal Systems in Spain in November 2022, thus securing the ammunition supply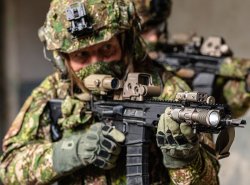 Back in November of the previous year, Düsseldorf-based Rheinmetall AG concluded a purchase agreement with MaxamCorp. Holding S.L., Madrid, for the acquisition of all shares in Expal Systems S.A., Madrid, a world-renowned manufacturer of large-caliber ammunition of the type used for tanks. The closing of the transaction, for which a final closing is targeted by summer 2023, is subject to antitrust and other regulatory reviews. The purchase price agreed between Rheinmetall and MaxamCorp. is an enterprise value of €1.2 billion. With this acquisition, the Düsseldorf-based technology group aims to sustainably secure its core business in the field of weapons, ammunition and propulsion systems, focusing on expanding available production capacities and broadening its product portfolio. In a dynamic market situation driven by the continued rise in demand for military equipment in many countries, Rheinmetall is securing the fastest possible access to significant capacities with this acquisition. In view of the foreseeably large demand in many countries, Rheinmetall intends to position itself in the best possible way for expected new tenders for ammunition procurement.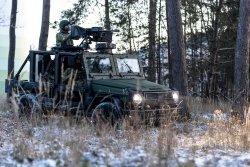 Of strategic importance in this context is also Rheinmetall's access to ammunition powder production capacities, for which bottlenecks have now arisen in Europe. As the product ranges of the two companies ideally complement each other, the acquisition substantially strengthens Rheinmetall's existing range, especially in the fast-growing market segment of artillery and mortar ammunition and mortar weapons. With this acquisition, Rheinmetall completes its portfolio across the board, e.g. with fuzes and rocket propulsion systems as well as medium-caliber ammunition and aircraft armament. At the same time, Rheinmetall is increasing its independence from suppliers in some primary products and ammo components. Synergies in key areas, such as purchasing and sales, are also expected to produce positive cost effects in the interests of customers. The acquisition gives Rheinmetall a foothold in Spain and thus direct access to that important market. Retaining the technology and jobs available at Expal Systems is essential for Rheinmetall. All operational sites (Trubia, Burgos, Navalmoral, El Gordo, Albacete and Murcia in Spain, and Texarkana in the USA) are to be retained. Expal Systems S.A. expects annual sales of around 400 million euros in fiscal year 2022/23. The company's total capacity amounts to possible annual sales of 700 to 800 million euros. 
"Infantryman of the future" – Rheinmetall wins countless tenders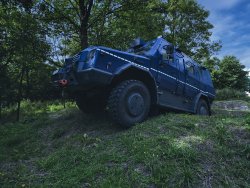 In addition, Rheinmetall is currently winning tenders in succession. Here are just a few examples of recent cases: The Bundeswehr has commissioned Rheinmetall to modernize command and control equipment for soldier systems. The Bundeswehr has placed an order for the modernization of command and control equipment for soldier systems. Fourteen "Infantryman of the Future - Extended System" platoon systems are to be delivered to the troops. These comprise equipment for 476 individual soldiers. The order, worth a medium, double-digit million euro amount, was booked in December 2022, shortly after the Budget Committee of the German Bundestag released the money from the special fund. The "Infanterist der Zukunft" soldier system in the 2023 design status networks the soldier with the Puma infantry fighting vehicle as the mother ship. For the troops, the "System Panzergrenadier" is a piece of "first mile" digitization. It offers two key advantages: first, all mounted and dismounted forces have the ability to access the same information. Second, this information can be shared with each other much more accurately, quickly and robustly. The close networking of sensors and effectors of both soldiers and armored personnel carriers minimizes the time between reconnaissance and effect. This fusion into a total system enables soldiers to effectively interact tactically with their infantry fighting vehicles and increases the operational value of the armored infantry force.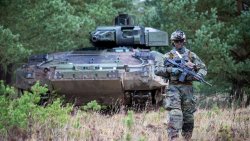 In addition, Rheinmetall again achieved several contract successes in the field of artillery ammunition. An international customer ordered propellant charges worth around €40 million from the South African subsidiary Rheinmetall Denel Munition. Another customer, a NATO state, commissioned Rheinmetall Denel Munition to supply 155mm ammunition. This order is worth around 17 million euros. All products are from the proven Assegai product line. The Assegai artillery family can be fired from all NATO-STANAG-compatible artillery systems, including the self-propelled Panzerhaubitze 2000. Rheinmetall has already set new range records in South Africa in 2019 with the Assegai family and other artillery projectiles, such as the new Extended Range Charge from Rheinmetall subsidiary Nitrochemie AG. Using the Assegai system approach from the fuze to the projectile to the propelling charges, various systems achieved long ranges. A non-NATO 155mm artillery piece with a 52-caliber length and a 25-liter chamber achieved the previous record range of 76 kilometers. Rheinmetall Denel Munition is already working on other future technologies for artillery. For example, the rocket propulsion system of the conventional 155mm Assegai projectiles is being improved. In addition, there is a completely new development aimed at achieving ranges of over 155 kilometers. This is only a very small selection of Rheinmetall AG's worldwide activities.
Rheinmetall in Nuremberg at Enforce Tac 2023
At EnforceTac, Rheinmetall AG will be on hand to present users, procurers and other trade visitors with part of its tactical portfolio from the Vehicle Systems, Weapon and Ammunition and Electronic Solutions divisions. Rheinmetall highlights at the tenth anniversary edition of EnforceTac include:
Caracal: In cooperation with Mercedes-Benz and ACS Armoured Car Systems, Rheinmetall offers a family of versatile, powerful, fast and compact 4x4 vehicles for lightweight formations such as airmobile and special forces units.
Survivor R: The highly mobile, optimally protected and versatile Survivor R is a special vehicle for security forces. It is based on the 4x4 MAN chassis and was developed in cooperation with the special vehicle manufacturer Achleitner. The Survivor R was selected by the German Federal Police and the public order units of several German states as the next generation special vehicle.
SSW40 Squad Support Weapon: The world's first automatic, magazine-fed, shoulder-fired 40mm grenade launcher. Weight, size and handling of the SSW40 are similar to am assault rifle.
Special-purpose pyrotechnic products: Rheinmetall offers numerous special-purpose pyrotechnic products, including the 9-Bang flash-bang grenade and the cuboid Spectac, both with bottom-top venting technology for maximum handling safety.
Paramir: The light and compact hand-fired signal system is available as a flare rocket in various colors and infrared, as well as smoke signal rocket and as a NBC alarming signal rocket. The rockets reach an altitude of around 100 meters and the illumination time is around 15 seconds.
Laser light modules and fire control systems: The powerful LLM-VarioRay laser light module family has been able to establish itself in the armed forces of many nations in recent years – Including Germany, the UK and Switzerland. The laser-light package consisting of the LLM-VTAL and the separate TL-MissionLight tactical weapon torch has been introduced into various special forces. The FCS-TacRay Ballistic sniper fire control system features an integrated laser rangefinder with a range of 2,500 meters and a ballistic calculator for 32 types of ammunition, among other features.
The vehicles will be on display at Enforce Tac booth 8-523, and other command and control equipment will be on display at booth 10-527.