FN America announced in a press release that "the company has been awarded contracts to produce two prototypes under the Prototype Opportunity Notice (PON) 1 for the U.S. Army's Next Generation Squad Automatic Rifle program, commonly referred to as NGSAR." The press release goes on confirming that "one of the submissions is a lightweight machine gun and the other is the FN HAMR, a heat adaptive modular rifle." 
While FN gives no info about the "lightweight machine gun", the HAMR is an old acquaintance being a variant of the FN SCAR. Some years ago it was one of four finalist rifles for the Infantry Automatic Rifle (IAR) competition – the United States Marine Corps requirement for a lightweight automatic rifle for squad automatic rifle. A peculiarity of the HAMR is that it initially fires from the closed bolt in either semi-automatic or full-automatic modes but during sustained fire situations, it automatically transitions into open-bolt operation in both semi-automatic and full-automatic modes before reaching the cook-off temperature of the chambered cartridge. Once the chamber temperature has dropped to a safe level, the FN HAMR automatically transitions back to closed-bolt mode.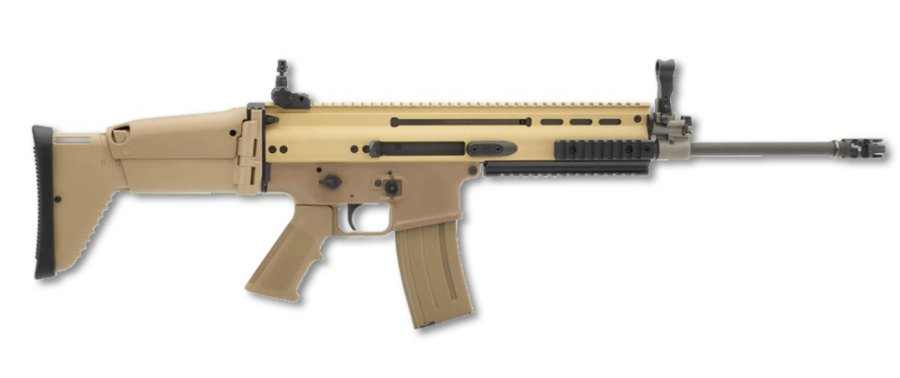 NSGAR: a lighter gun with the same lethality
According to US Army, the NGSAR is the planned replacement for the 5.56x45mm M249 Squad Automatic Weapon (SAW) in Brigade Combat Teams (BCT). It will combine the firepower and range of a machine gun with the precision and ergonomics of a rifle, yielding capability improvements in accuracy, range, and lethality.
"The Army has specified a need for a prototype rifle weighing less than 12 pounds, including a 20-percent reduction in weight of ammunition and fire control unit", FN explains. "To deliver against the two awarded contracts, FN has partnered with industry-leading organizations such as Federal Cartridge Company (FCC) to utilize emerging technologies to enhance lethality of FN's NGSAR contenders and offer a complete systems solution."